Summer Blockbuster Beauty: "Lovelace"
BY: Sara Tremblay |
Aug 2, 2013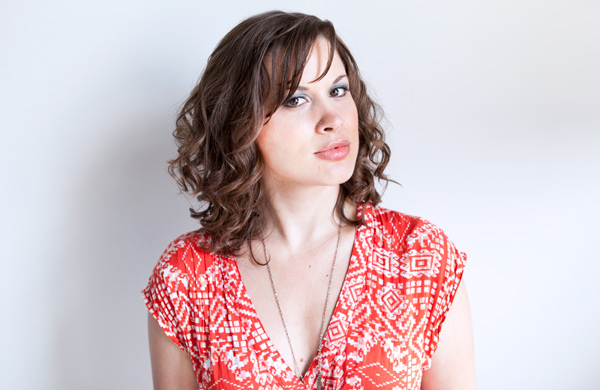 Linda Lovelace didn't rise to fame for her fashion sense, but the biographical film
Lovelace
—which chronicles her career as the first adult-film star—nevertheless zooms in on 1970s style. And although its frosty makeup and flared duds aren't exactly current, they can still inspire a more modern aesthetic. Below, makeup artist
Jen Brown
and hairstylist
Lauren Sweenor
show us how to create a look that's pleasingly retro but not outdated.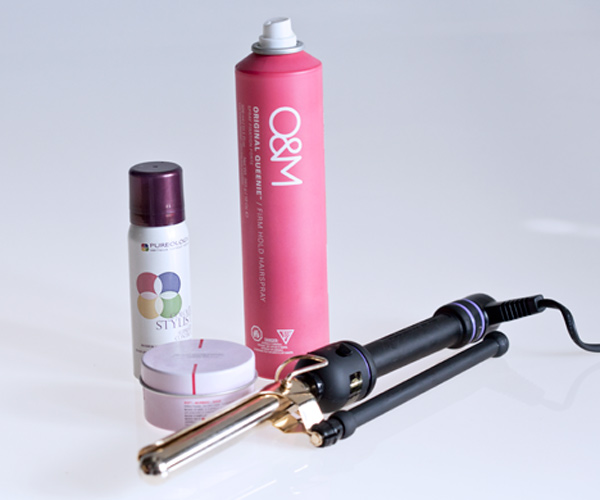 For Hair: Big Curls with a Prominent Part
What You Need:
Defining paste Firm-hold finishing hairspray Half-inch barrel curling iron Soft-hold workable hairspray 1) Big hair was all the rage during the disco era, so Lauren made dramatic curls on our model Marla with a half-inch barrel curling iron. She updated the trend by adding a prominent part. 2) To form the curls, Lauren took a section of hair, sprayed it with a soft-hold workable hairspray, and wrapped it around the iron.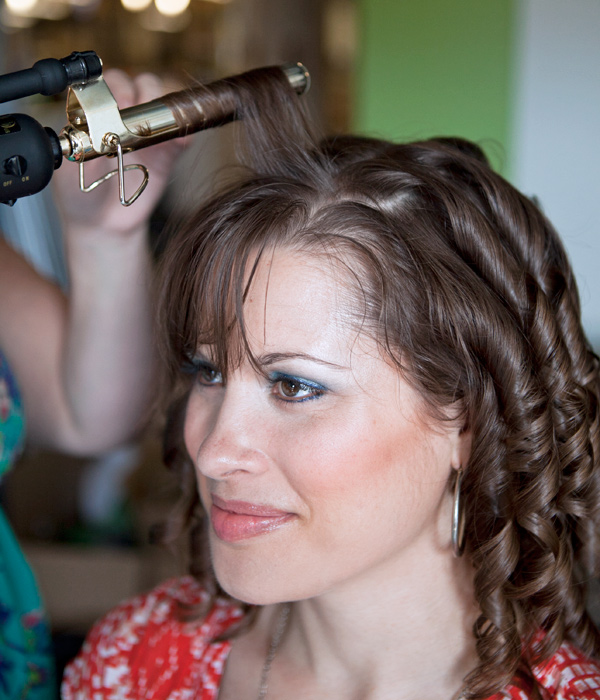 3) Lauren then spritzed each spiral with a firm-hold finishing hairspray to lock in its shape. 4) Lauren continued this process, working her way from the base of the head to the crown, until Marla's hair resembled Shirley Temple's iconic do. She then let the curls cool. 5) With a dime-size drop of defining paste rubbed between her hands, Lauren shook out the curls as Marla leaned over. This helped separate the curls and amp up their volume. 6) Once Marla was upright, Lauren separated the curls further by running her fingers upward through the bottom of Marla's hair. 7) Lauren defined the hair part to complete the look. She smoothed down flyaways and flattened Marla's hair at the scalp so that the curls would start at the mid-shaft.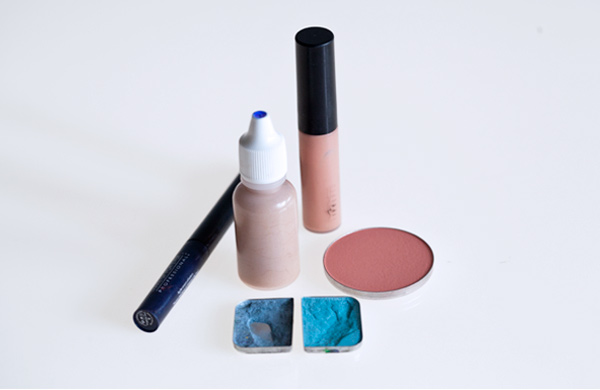 For Makeup: Frosty Blues Modernized
What You Need:
Bronzer Cosmetic sponge Eyeliner Nude lip gloss Sheer liquid foundation Soft peach blush Two shades of blue eyeshadow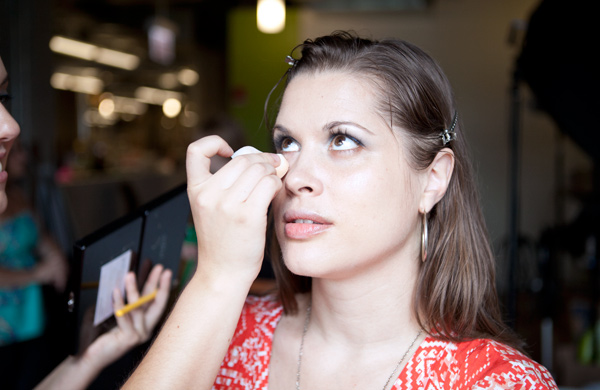 1) Jen evened out Marla's skin with a sheer liquid foundation and cosmetic sponge. Then, to add a shot of '70s glam without going over the top, she lent Marla's eyes a burst of blue color with NARS Duo eyeshadow in South Pacific. 2) Using a traditional shadow brush, she covered each eyelid with the darker Duo shadow. Afterward, she applied the lighter Duo shade from the inner corner to the center of the lid.
3) Jen then traced a thin line of Make Up For Ever's Liquid Eyeliner #6 along the top and bottom of Marla's lash lines. She said that she chose this particular navy eyeliner because the flecks of gold amidst the blue make the effect more timely. 4) Jen finished the eyes with a coat of black mascara. 5) Since bronze was a huge cosmetic fad in 1970, Jen swept bronzer onto Marla's cheeks with a fan brush. The bronzer gave her cheeks a "hollowed-out" appearance and added "a little bit of depth" to the whole look. 7) Jen then applied MAC blush in Peaches to the apples of Marla's cheeks with a blush brush. 8) She topped off the look with lip gloss for a "simple, nude lip."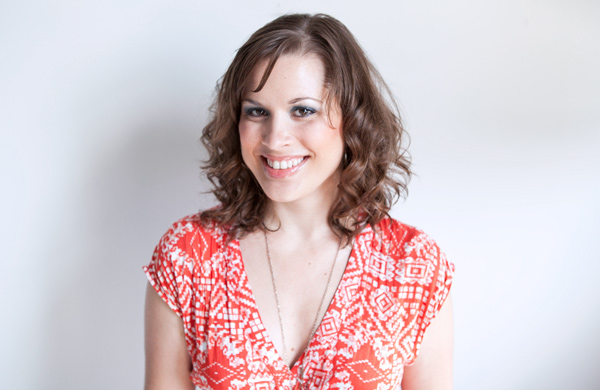 Photo: © Stephanie Bassos, Groupon
BY: Sara Tremblay
Guide Staff Writer
Sara is a filmmaker by trade, copywriter by choice, and forever in love with British television.