Summer Blockbuster Beauty: "Star Trek Into Darkness"
BY: Sara Tremblay |
Aug 9, 2013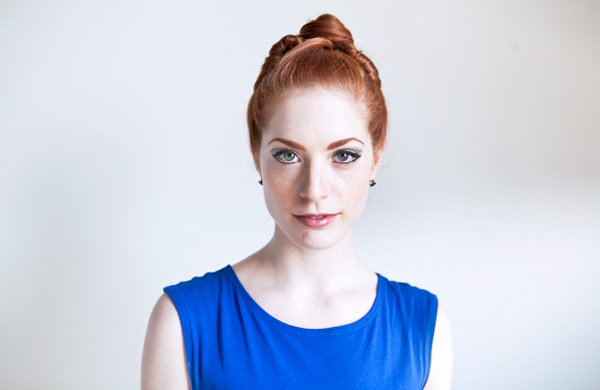 In its 50-year reign over television screens, movie theaters, and a die-hard fandom, the Star Trek franchise has made good on the Vulcan motto, "Live long and prosper." The latest installment,
Star Trek Into Darkness
, reunites the
Enterprise
crew for a dangerous mission to the Klingon homeworld. The heroes don metallic spacesuits and snug uniforms as they pursue the villain, played by Benedict Cumberbatch. But for those of us stuck in the 21st century, looking that sharp can be tough—especially if you lack pointed ears. Below, makeup artist
Jen Brown
and hairstylist
Lauren Sweenor
show us how to create a look that feels futuristic, but not alienating.
For Hair: Sci-Fi Sleek
What You Need:
Alligator clips Bobby pins Firm-hold hairspray Shine hairspray Styling wax Tail comb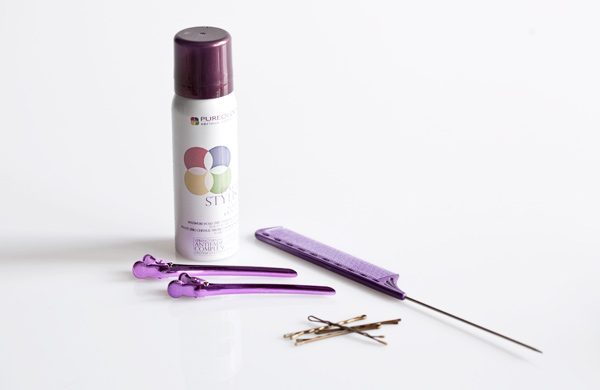 1) Drawing inspiration from the Starship
Enterprise
and the alien lifeform that the crew encounters, Lauren created a sleek updo from coiled knots. To begin, she sectioned off a triangle portion of our model Michelle's hair at the top of her head, with the base of the triangle along her forehead. 2) Lauren then gently twisted this section backward and secured it with bobby pins. 3) With a tail comb, Lauren separated the rest of Michelle's hair into two sections, loosely securing each with an alligator clip. The tail comb helped create a defined part from the nape of Michelle's neck up to the triangle section of hair. 4) Lauren then gathered the right section of hair in her hand and twisted it tightly up and inward, until it coiled. As she did so, she brought the coil to the opposite side of Michelle's head and pinned it in place, leaving about 5 inches of hair loose at the ends. 5) Lauren repeated step 5 for the left section of hair, but she draped the second coiled strand over the first before pinning.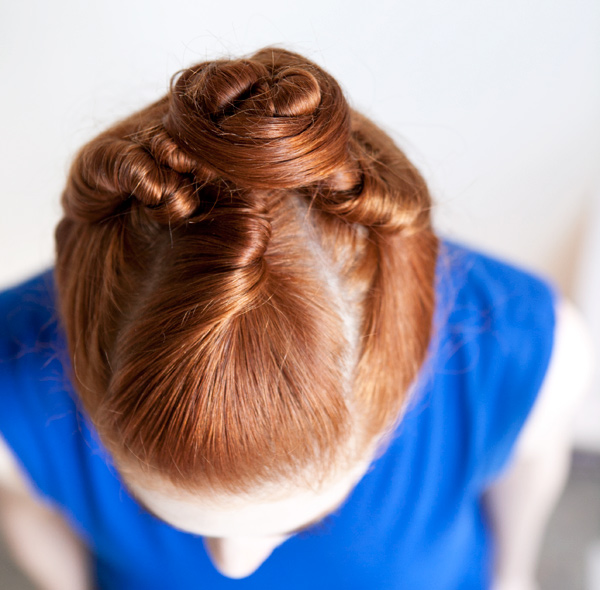 6) Lauren took the loose ends of hair at the top of Michelle's head and crisscrossed them over the coiled knots, forming a "shell" structure. She said that this will make the style feel "alienesque without looking over the top." 7) Once the strands were secured, Lauren used Pureology Control Twist liquid wax to define each section of hair. 8) To finish up, Lauren spritzed two different hairsprays across Michelle's do: a shine hairspray from Goldwell and O&M's Original Queenie firm-hold hairspray.
For Makeup: Silver Eyelids and Severe Eyeliner
What You Need:
Black mascara Brow pencil or shadow Dark-gray eyeshadow Gel eyeliner in black Liquid eyeliner in black Pink cream blush Silver eyeshadow Soft-pink lip gloss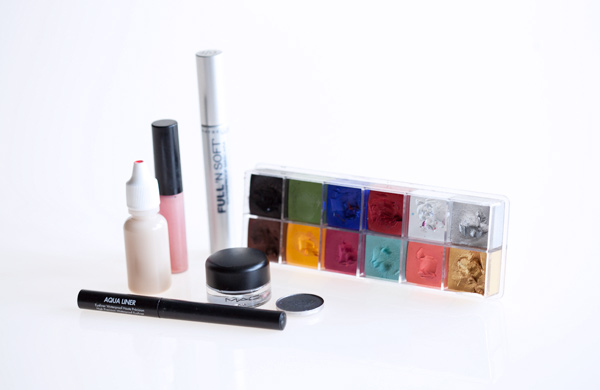 1) Jen began by evening out Michelle's skin with a sheer liquid foundation. She then applied silver eyeshadow from a Make Up For Ever Flash palette, saying that she wanted to keep the makeup "super futuristic looking." 2) Jen swiped the silver cream-based color across Michelle's eyelids with a traditional eyeshadow brush, and blended it upward into the crease. 3) Next, she reached for MAC eyeshadow in Knight Devine, a dark-gray shade, blending it along the crease of Michelle's eyelid and slightly outward. 4) With MAC Fluidline in Blacktrack, Jen lined Michelle's top and bottom lash lines, extending the lines slightly outward and up. This particular product is a gel liner, which Jen said is easier to control than a liquid liner and therefore ideal for makeup beginners.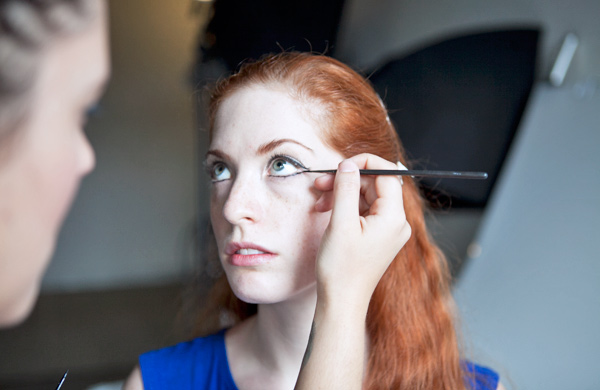 5) To give the eyes a "super clean finish," Jen went back over each line with Make Up For Ever Aqua Liner in #13 Mat Black. 6) Jen pulled even more focus to Michelle's eyes by adding a super-thick coat of mascara on the top and bottom lashes. She also sculpted a strong arch in the brows with a brow pencil. 7) Jen added depth by contouring Michelle's cheeks with a touch of dark concealer and brushing on a pink cream blush. 8) She then completed the look with an application of MAC Lipglass in Nymphette.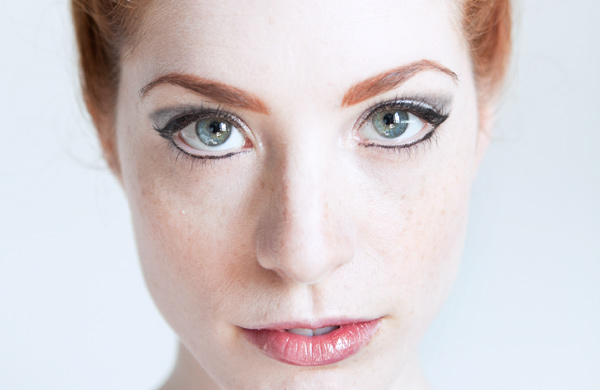 Photo: © Stephanie Bassos, Groupon
BY: Sara Tremblay
Guide Staff Writer
Sara is a filmmaker by trade, copywriter by choice, and forever in love with British television.