Summer Blockbuster Beauty: "The Lone Ranger"
BY: Sara Tremblay |
Jul 19, 2013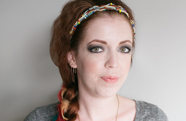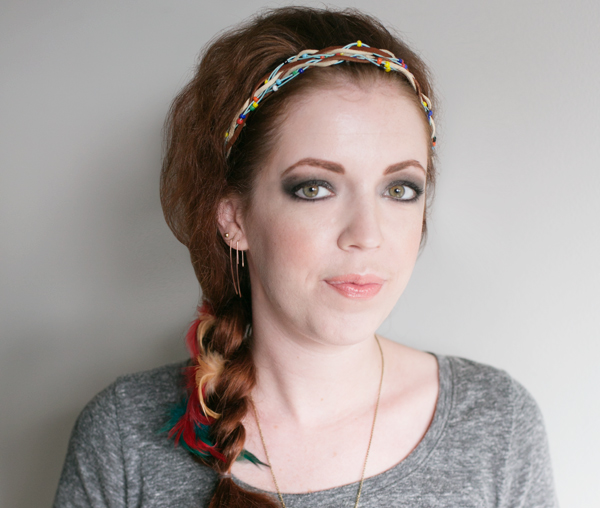 Astride his white stallion, Silver, the Lone Ranger has ruled the American Old West for the past 80 years. And though he has galloped from radio airwaves onto television and movie screens, his outfit remains unchanged: a black mask worn above cool cowboy duds. These accessories lend an outlaw look to Armie Hammer in the current reboot by Gore Verbinski, but anyone can flaunt a similar mystique with the right tools. Below, hairstylist
Lauren Sweenor
and makeup artist
Jen Brown
teach us how to capture the Lone Ranger's Western flair without applying your eyeliner on top of a moving train.
For Hair: A Western Twist on a Textured Braid
What You Need: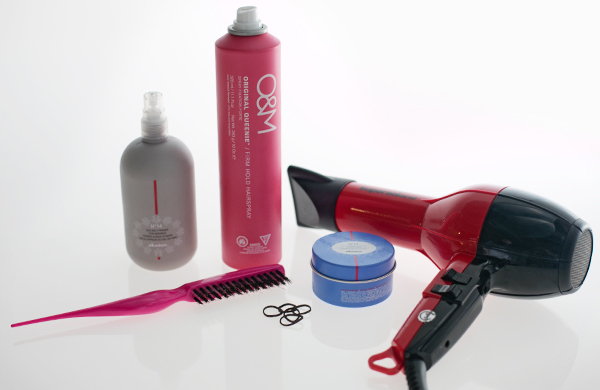 Blow dryer Firm-hold hairspray Hair tie or band Molding wax Sea-salt styling spray Teasing brush 1) To evoke the gritty feel of the Old West, Lauren gave our model Kelly's hair lots of texture. "If you don't have a ton of texture in your hair naturally," she said, "use some form of volumizing mousse or a sea-salt spray, such as Davines No.14 sea-salt primer. Then, blow-dry with no brush." 2) Afterward, she pulled Kelly's hair to one side and created a basic three-strand braid, securing the braid a little higher than normal with a hair band. 3) To add volume to the braid, Lauren loosened the strands by gently pulling them apart, being careful not to pull the strands completely out of the hair band. 4) To finish the look, Lauren tucked colorful feathers into the braid and wrapped a beaded headband—one of her homemade creations—around Kelly's head.
For Makeup: A Smoky-Eye Disguise
What You Need: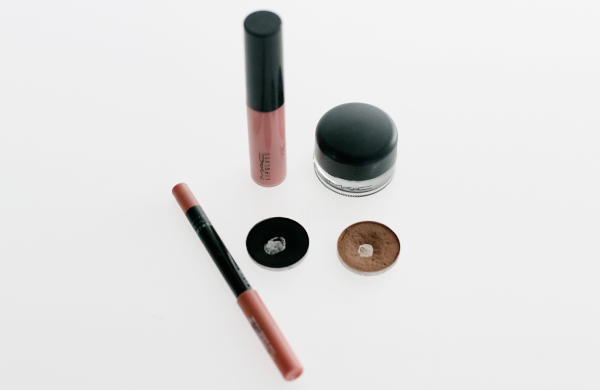 Black and brown eyeshadows Black gel eyeliner Bronzer Nude lip gloss Nude lip pencil Peach blush Smudge eye brush or Q-tips 1) Inspired by the Lone Ranger's mask, Jen gave Kelly dark, smoky eyes. To start, she swiped black eyeshadow across each eyelid. 2) Next, she applied a black gel eyeliner around each eye, smudging the liner into the lash line as she went. 3) She then gently blended a black eyeshadow over the smudged eyeliner. 4) Because smoky eyes can look severe on pale complexions, Jen softened the look with lighter eyeshadows. She added a soft brown eyeshadow to the crease of each eyelid, and dabbed a shimmer eyeshadow near each tear duct. 5) To balance the smoky eyes, Jen added "a soft contour to her cheeks, which you can do with a bronzer." She finished the contour with a swipe of soft blush to the apples of Kelly's cheeks. 6) Finally, Jen lined Kelly's lips with a peachy-nude pencil, then completed the look with peachy-pink lip gloss.