Take the Kids Out for a Day Trip Near Austin
BY: Heidi Gollub |
May 22, 2014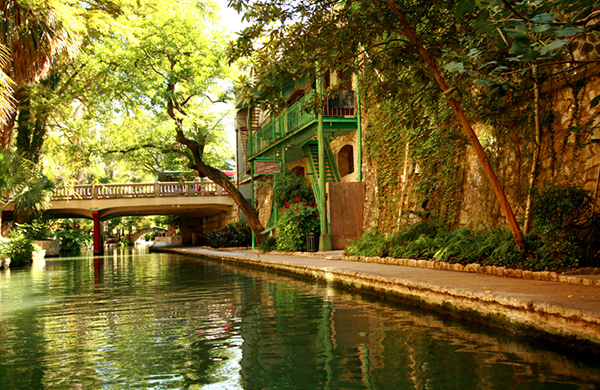 As my children excitedly count down the days to the start of summer vacation, I feel increasingly nervous about my decision to skip signing up for camps this year. Entertaining five kids full time for three months will either be awesome or… not. Thankfully, there is no shortage of family fun in Austin, and when we need a little break, we can hop in the car to explore Central Texas. There are several tried-and true day trips from Austin that my kids always enjoy. Here are a few of our favorite daycation destinations:
San Antonio
The San Antonio River Walk is approximately five miles of urban paradise
(pictured above)
. Interlocking walkways along the San Antonio River incorporate artwork, flora, bridges, and waterfalls. Follow the path to discover a hillside theater, parks, and interactive fountains. When you work up an appetite, the riverside restaurant Casa Rio will fill you up with Tex-Mex goodness. If you need to relax for a bit, the Rio San Antonio River Tours provide humorous, touristy fun. More serious tours can be found nearby at The Alamo. The San Antonio Missions National Historical Park also offers free, self-guided tours. If it's not too hot, the
San Antonio Zoo
is a great place to spend a few hours, and the neighboring free Japanese Tea Garden is well worth checking out.
Waco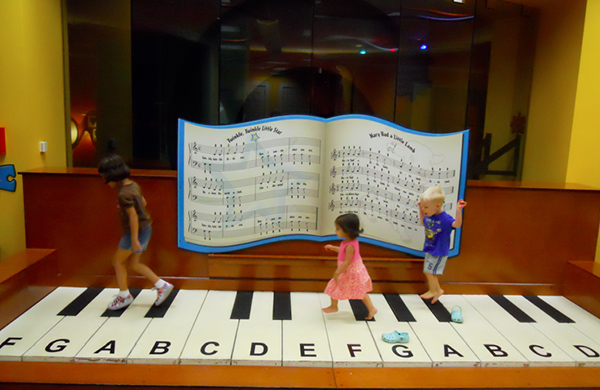 Waco is home to our favorite zoo and one of our most-loved children's museums. Cameron Park Zoo is just the right size for small children. It's an easy visit, which can finish up at a water play area (if you don't mind wet kids in your car). The Mayborn Museum Complex, on the Baylor University campus, combines a Natural History museum, a Historic Village and a children's discovery center. Kids enjoy the discovery rooms so much, you may have trouble getting to leave one for another. For more air conditioned fun, check out the Dr. Pepper Museum or the Texas Ranger Hall of Fame and Museum. Hawaiian Falls Water Park is also a treat (although we are getting one closer to home, in Pflugerville, this year).
New Braunfels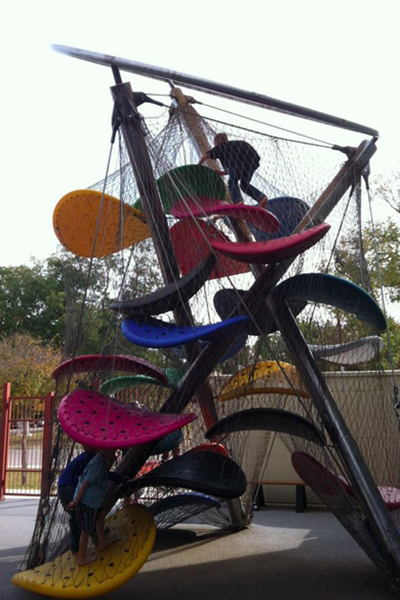 New Braunfels offers the perfect mix of indoor and outdoor entertainment. McKenna Children's Museum is always a hit with the preschool and elementary set. The Museum's unique, multi-level, outdoor climber and enormous water table keep my boys engaged (and drenched) for ages. When you're ready for a picnic lunch, head to Landa Park for trails, pools, ducks, and playgrounds galore! The park also boasts a miniature train, boat rentals, and mini golf. If you have older, more adventurous children, there are plenty of tubing options along the Comal and Guadalupe Rivers. To keep the adults in your group happy, don't miss the chance to dine at The Gristmill in nearby Gruene. I use "taking the kids to New Braunfels" as an excuse to eat dinner there.
Wimberley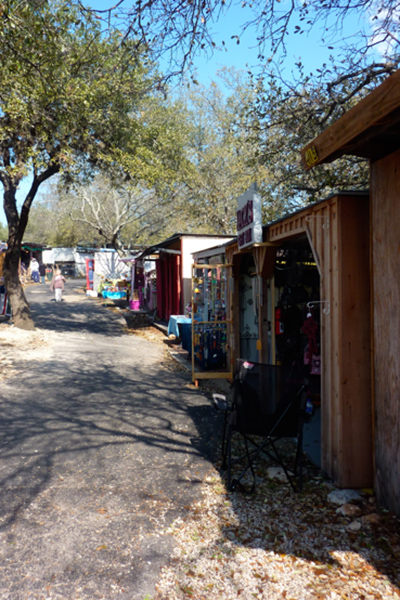 Wimberley Lions Market Days, held on the first Saturday of the month, are well worth the scenic pilgrimage to the Hill Country. The gates open at 7 a.m. and it's advisable to arrive as early as you can manage. Later in the morning, streets become congested and even entering the city becomes a challenge. The sun also comes out in force later in the day. Take your sunscreen, lots of water, and $5 for parking. Nearly 500 vendors line shaded paths and you can shop to your heart's content. There is plenty for children to buy (or beg you to buy) too. You won't go home empty-handed! Live music plays, treats are sold around every corner, and the Lions Club makes a mean BBQ lunch that you can purchase onsite. You will leave happy, possibly poor, and glad you made the effort.
BY: Heidi Gollub
FreeFunInAustin.com was voted Best Hyperlocal Blog in the 2010 Austin Blogger Awards, was a Critics Pick in The Austin Chronicle's 2011 Best of Austin, was honored at The Statesman Social Media Awards in 2012, and has won Best Website in the Austin Family magazine awards for the past two years. Heidi Gollub started Free Fun in Austin in 2010 as a way to get out of doing housework.  Her theory was that running her five kids all over town on adventures for material to write about was a pretty awesome excuse for not doing dishes.  This worked swimmingly as her husband bought into her "I'm too busy being a good mother to bother with dusting" schtick and people not even related to her began visiting the website. Heidi's work on the website even led to other fun gigs, like writing for magazines and working as a True Local expert for the Austin Convention and Visitors Bureau.  All things considered, her kids don't really need clean clothes, do they?