Taking a Bite Out of Fenway
BY: Fiona Coxe |
Sep 4, 2013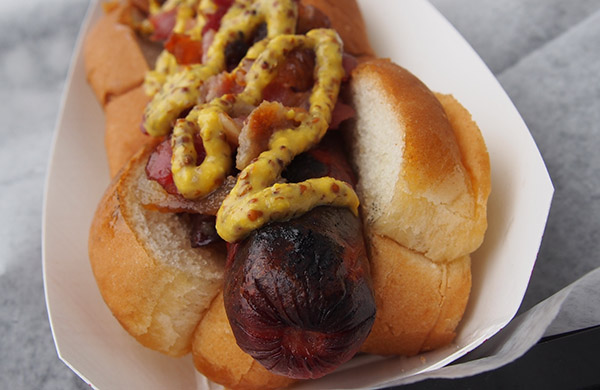 While we all lament the end of summer, it does have a pretty incredible silver lining- the start of "real" baseball time!  All summer teams all over the US have been battling for top spots in their leagues and now its crunch time.  September is notoriously the hottest time in baseball, when teams become great, or fall into oblivion.  The Boston Red Sox have done both over the years- risen to extreme greatness, poised for excellence during the October playoffs, and they fallen to depths of their league, their dreams of championship play dashed.  With it all on the line, the last two months of the season are critical, and here in Boston, that means our attendance to cheer on our boys is mandatory. The question then is, where do you eat before a game?  Sure there are the standard ballpark foods located just beyond those ticket checkers- the far too expensive hot dog passed to you by your less than compliant seat mates, the soggy burger….I like to opt for something truly tasty, and luckily, just outside the Park limits there are bountiful options.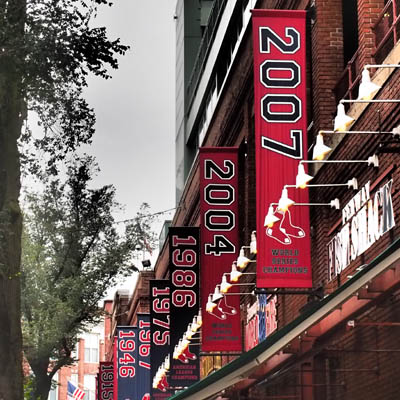 First on the list is so close to the park it's actually basically inside it- you just don't need a ticket to enter!  Bleacher Bar converted former batting cages located under the bleacher seats of the park and opened its doors as a restaurant in 2008.  Utility doors still in place, this space opens on to the field itself giving patrons an incredible view of the game while they dig into some serious eats.  How about a stacked high hot pastrami sandwich before a game?  Or a perfect club sandwich with crisp bacon?  Bleacher Bar is preparing simple classic foods, perfect for setting the base for a great evening of cheering and indulging in ball park beers.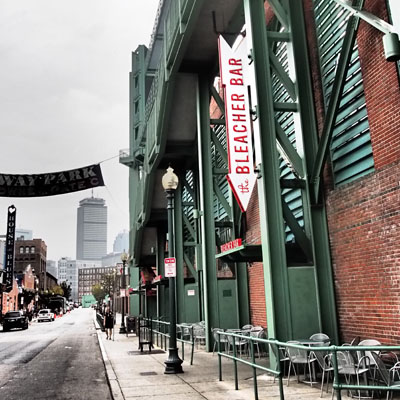 Next up, veers to south of the border charms, offering a true diversion from the classic baseball foods. 
La Verdad
, owned by famed Boston Restaurateur Ken Oringer, is a classic Taqueria, and is widely regarded as some of the best Mexican street food in Boston.  Their menu is plentiful with tacos, my favorites include their Carne Asada, which combines smoky grilled skirt steak with sweet caramelized onions, creamy guacamole and acidic salsa arbol, as well as their pork belly which layers the decadent meat over pureed garlic and avocado.  Their guacamole , rich and full of   spices, is served with thick, crisp and salty fresh chips.  La Verdad has long been a pre-game spot for me, there is something so right in tossing back a couple of tacos and a Pacifico before cheering on our boys of summer.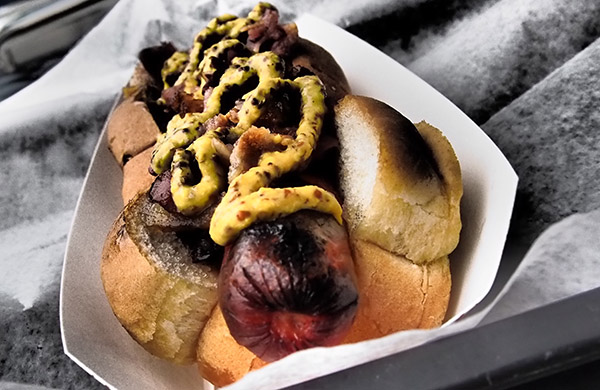 Final on the list is the
Lower Depths Tap Room
.  Located a bit further away from the park, and therefore from the crowds, the Lower Depths sits on Commonwealth Ave.  Here, its hideaway below sidewalk level, the kitchen is preparing good, classic, comfort foods, including those famed Fenway Franks at much reduced prices, and has a beer list that far outnumbers the players on the teams.  I would definitely opt for a hot dog from the Lower Depths.  They use the same Kayem dogs from inside the park, but here they are toasting and buttering the classic roll, and you have your options of creative and delicious toppings.  We're busting way past ketchup and relish here with beer cheese dip, bacon, sautéed mushrooms and onions…or you can opt for one of their signature dogs like the Boston Strangler which pairs Sautéed Onions and Mackin' Cheese, or the Belgian which tops the plump hot dog with Garlic Mayo and Fries.  I personally love a good mix of crisp bacon and spicy ale mustard. No matter where you go ahead of game time this fall, Fenway is sure to deliver both in quality eats and excitement throughout.  That is one great way to end a beautiful summer.
BY: Fiona Coxe
Fiona is a free-lance food writer living in the city of Boston.  Born with an extreme love of food, she put her passion to paper in 2008 with the creation of her own blog, A Boston Food Diary.  It began as a way to keep track of her own kitchen adventures, and record her dining experiences in and around Boston.  Since its inception, A Boston Food Diary, showcasing its extreme love of both food and the city of Boston, has become a well-known resource for both the people of Boston and visitors to the city.  Fiona has also written for various publications around the city, as well as spot pieces for national publications.