Five Taqueria Tips for Finding Perfect Tacos
BY: Aimee Algas Alker |
May 1, 2013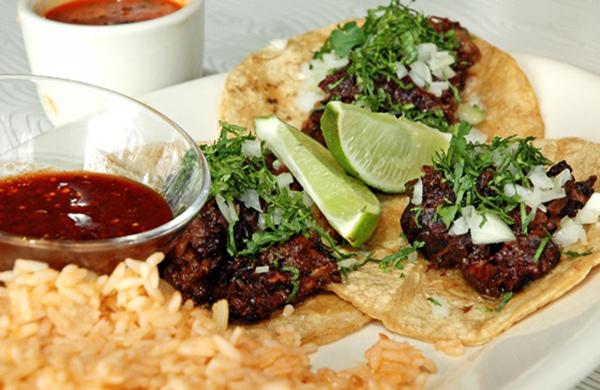 Though his job lets him sample many different cuisines, veteran food writer 
David Tamarkin
 holds a special place in his stomach for
Mexican food
—tacos in particular. He talked to us about how to determine if a taqueria is up to snuff. Here are five questions you should ask when hunting for authentic tacos:
1. How many people are eating there?
"[That's] the first thing you want look at." The higher the turnover of tables, the fresher the food.
2. Do they make their own tortillas?
"That's a sign that the restaurant works hard to do something right, [which is] going to extend to everything they do," David says. He does admit, however, that he'll deem an eatery acceptable if it uses tortillas from one of dozens of "great masa factories" from his hometown Chicago.
3. Corn or flour?
The most important thing, David says, is that the tortilla should be warm and made from corn—"because corn provides flavor"—and be as fresh as possible.
4. Can you see what they're doing in the kitchen?
"At [some places], you can look in the back and see three or four vents, with pig heads popping out. That's reassuring to me, that you can see they're doing it from beginning to end. If I can't see what's going on, I wonder what they're doing there or where [the food] came from."
5. Do its tacos honor the taste trifecta?
David says a taco should have three traits: "texture, acid, and coolness." Traditionally, onion adds crunch, a squeeze of lime adds the acid, and cilantro adds the coolness. He also says he's okay with people "taking liberty" with toppings—for example, adding kimchi to a Korean-style taco—as long as those three traits come through and don't drown out the flavor of the protein.
BY: Aimee Algas Alker
Guide Staff Writer
Though Aimee stays up to date on the latest food trends for the Guide, most of her meals are served cold and cut into tiny, toddler-sized bites.