Tastings Aren't Just for Wine: Austin's Best Tequila Tasting Bars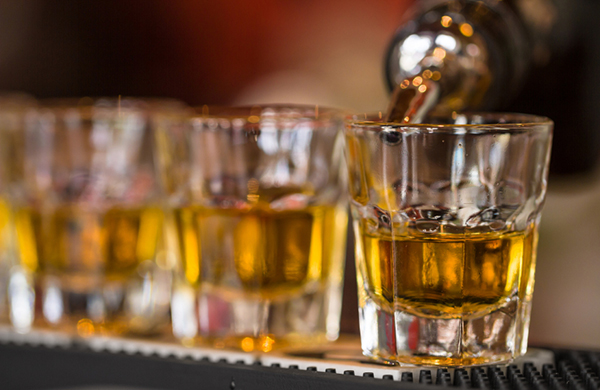 Wine might be the traditional beverage that comes to mind when you think about tastings, but spirits are the newest rage for gourmet flights and tasting events. Scotch tastings are increasingly common, and infused vodkas are not far behind. In the Southwest, it's all about tequila. Thanks to a strong Mexican-American tradition, cities like Austin have come to embrace the south-of-the-border booze, and many local drink spots now offer tequila tastings that are sure to impress.
Unsurprisingly, Tacos and Tequila makes for a great place to start. As the name implies, this fun West Downtown spot specializes in gourmet tacos and a large selection of tequilas. Simplicity is the theme, however, which prevents customers – especially those just getting introduced to the world of specialty tequila – from becoming overwhelmed. There are a hundred premium tequilas on the shelf here, and each month a different tequila distillery is featured, but the premium flights focus on small elements of style rather than large shot glasses and a quick buzz.
The modern Mexican restaurant Cantina Laredo also offers an excellent tequila selection, as well as their own award-winning signature margarita, the Casa Rita. But the real draw here is the occasional tequila dinner, hosted at the refreshing downtown restaurant. Guests can sip away while enjoying a wide array of contemporary Mexican dishes, and hopefully learn a thing or two in the process.
If you're really looking to get serious about your tequila taste buds, head over to Casa Chapala, home of the Austin Tequila Society. This community of agave aficionados gathers regularly to enjoy tequila in its many forms, and promote it as a sophisticated spirit worth keeping in the home cabinet. From smaller tasting sessions and tequila dinners to the Society's Annual Tequila Fest, Casa Chapala's locations in North Austin and downtown are the places to mingle with other tequila lovers.
Iron Cactus, with locations downtown and in North Austin, holds a yearly tequila tour, where a flat fee will get you about a dozen tequilas for sampling, live music and hors d'oeuvres. Many of these bottles are also regularly on offer at the bar as flights or for mixing in one of their numerous specialty margaritas. There are many more options to choose from around Austin – the hardest part is finding a friend who's willing to drive you home.
BY: Gayot
Gayot
GAYOT.com serves as a leading worldwide authority on the good life. Millions of readers turn to Gayot's savvy, professional reviews on dining, travel and lifestyle. From "Best of" lists and travel guides, to a searchable restaurant and hotel database, Gayot provides dependable coverage while keeping up with the latest trends and news.