Tear the Roof Off Logan Square Auditorium at Windy City Soul Club's NYE Dance Party
BY: Collin Brennan |
Dec 12, 2013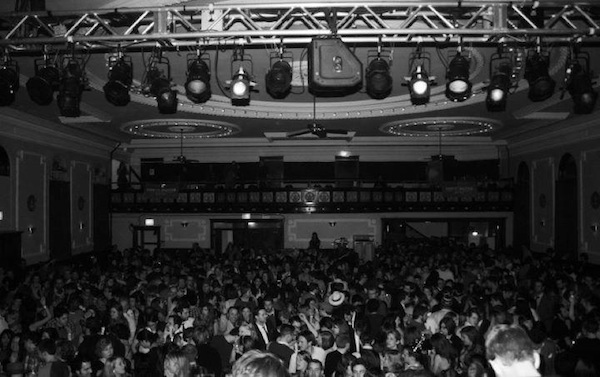 Those who have attended one of the Windy City Soul Club's monthly dance parties at the Empty Bottle know what to expect from Chicago's grooviest DJ collective: sweat, soul, and a whole lot of sing-alongs. The WCSC's New Year's Eve bash promises to multiply each of those factors exponentially in order to fill the Logan Square Auditorium's cavernous dance hall. Attendees had better pray that it doesn't snow in the early hours of January 1, because the crew plans to tear the Auditorium's roof off with a tastefully curated selection of Northern Soul and regional dance classics—plus enough radio hits to make newcomers feel welcome. Make sure to wear your finest duds, but don't be surprised if they end up in a pile on the dance floor. (
Logan Square Auditorium, 2539 N. Kedzie Ave. Tuesday, December 31, 9 p.m. Tickets: $15–$20.
)
Photo: Jordan Cinco.
BY: Collin Brennan
Guide Staff Writer
Collin is a senior editor and a staff writer for Consequence of Sound. He self-publishes zines and moderates writing workshops for The Chicago Publishers Resource Center (CHI PRC).