Ditch the Mascara for Eyelash Extensions at Eyestarr
BY: Sarah McManus |
Jul 24, 2014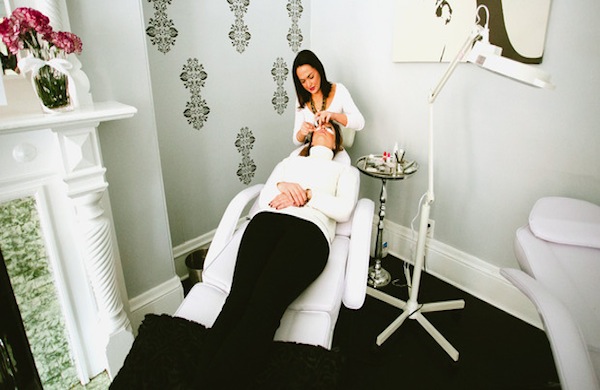 Year after year, I've searched for the perfect way to add volume, length, and thickness to my lashes. I'll admit that I've even thrown away hundreds of dollars on a never-ending chain of hot new mascaras that promise to be the next best thing. The truth is, they never seem to give me those dreamy, movie-star lashes I pine for. I finally decided that enough was enough—it was time to take the plunge into the world of eyelash extensions.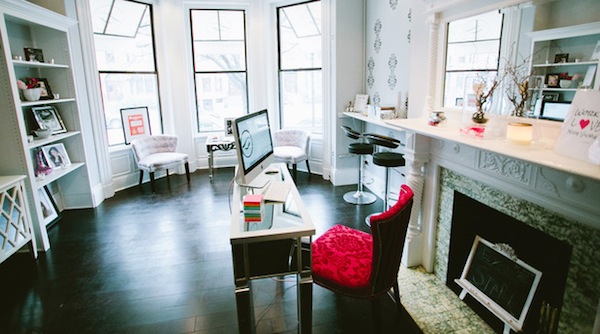 After some research, I settled on
Eyestarr
(291 Newbury St.) in the Back Bay. Andrea Starr, the owner and resident brow and lash expert, opened shop three years ago. The adorable studio is adorned with pictures of long-lashed celebs and old-Hollywood starlets as a throwback to an era where the focus was on thick, full brows and voluminous eyelashes. I had my eye on Gwen Stefani's lashes. With a list of celebrity clientele and a
Boston
magazine
Best of Boston 2012
award under her belt, Starr really knows her stuff. She customizes her extensions to each individual client. After a consultation, we settled on a full, dramatic look for my first set of lash extensions, which were a mixture of silk, mink, and synthetic lashes.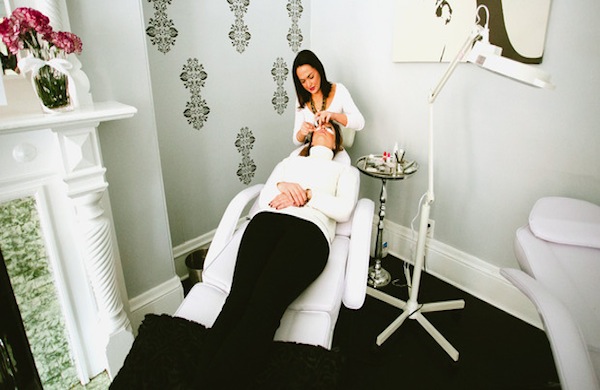 I laid back and Starr placed pads over my bottom lashes and under the top ones. She then proceeded to work her magic by individually attaching each lash with medical glue. The entire process was painless and quite relaxing. Along the way, I chatted with Starr and was impressed by her beauty knowledge. The session took about an hour, and she said the lashes would be sealed on for the next four weeks.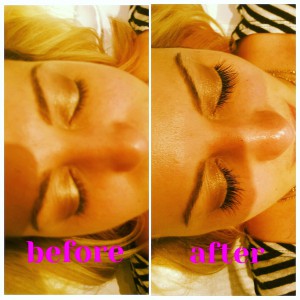 I was worried about what showering and other daily activities would do to my lashes, but Starr put my fears to rest. She said that water is excellent for the extensions, so I can feel free to swim and shower normally. However, she said I should avoid using oily creams and makeup because this can harm the adhesive. I am so happy with the results, and my lashes have received numerous compliments. Of course, I bat my eyes and say "thank you." After two weeks, they still look great and are so easy to care for. Sometimes I forget I have them on! A refill will be necessary in two more weeks, and I'm looking forward to it—I don't think I'll ever go back to not wearing extensions. An extra bonus is the lashes are always curled, so no mascara is needed. Bye bye, racoon eyes!
Eyelash extensions at Eyestarr cost $350, including a complimentary touchup.
Photos by Sarah McManus