Holiday Dessert Recipes with Grandbaby Cakes
BY: Alison Hamm |
Nov 22, 2013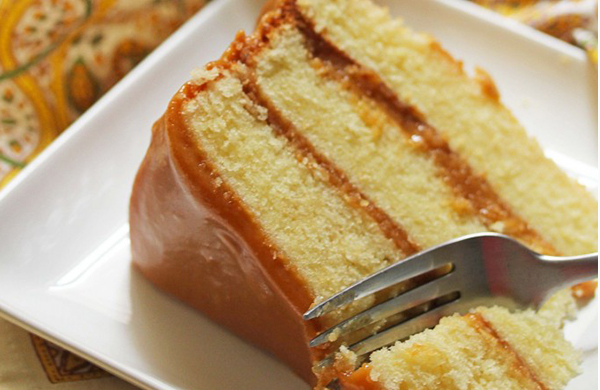 When many people show up at holiday parties with a dessert made with their "grandmother's recipe," they're probably only telling a half-truth. Sure, it might be a tasty recipe handed down from Grandma, but not necessarily one she actually invented—more like perfected from a recipe book.
Not so with Jocelyn Delk Adams. When it comes to baking, her grandmother—known to the family as Big Mama—is the real deal.
All of Big Mama's delicious desserts are the product of her own inventive recipes. In fact, Big Mama's tasty dessert creations inspired Jocelyn's own passion for baking, and led her to create her acclaimed blog, Grandbaby Cakes.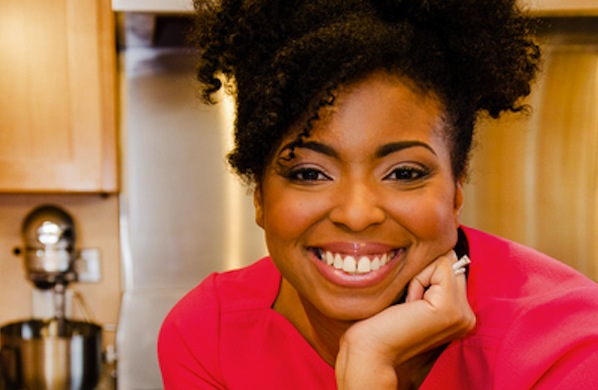 Although Jocelyn lives in Chicago, she and her entire family spend the holidays in Winona, Mississippi, with her Big Mama and Big Daddy. Jocelyn has earned the family role as the go-to dessert person, handling the pies and cakes.
"It is such an enlightening experience gaining knowledge about all of our traditional recipes," she says. "Sometimes my cousin and I just sit back and take it in because it is quite impressive watching the experts at work. I always go back home with more baking knowledge I can't wait to use!"

We talked to Jocelyn about baking secrets she's learned from Big Mama, Thanksgiving in Mississippi, and her favorite dish at Thanksgiving that's not off the dessert table. She also shared some insight about two of her popular caramel-themed desserts that she thinks make a great addition to the dessert table on Thanksgiving Day.
See below for more details and recipes for Grandbaby Cakes' caramel apple pound cake and caramel cake.
GROUPON: Since your baking expertise and love was really inspired by your grandma, do you get the opportunity to bake with her over the holidays?
Jocelyn Delk Adams: Every Thanksgiving, my entire family (I'm talking everyone, including my husband, my brother, aunts, uncles, cousins) spends the holiday in Winona, Mississippi, with my Big Mama and Big Daddy. My mom, Aunt Rose, cousin Roslynn, and of course, my Big Mama, spend a lot of time in the kitchen cooking and baking together.
G: What's more fun for you, sharing more traditional recipes, or more modern desserts? Do you often experiment with creating new dessert recipes?
JDA: More recently, it has become more fun for me to share newer recipes based on my family's classic dishes. I definitely received the experimenting spirit from my Big Mama. She developed all of her recipes herself through her imagination and trial and error. I can't think of anything more creative than creating new recipes that people fall in love with. In fact, my Big Mama has recently started to ask me for my recipes, and that is a real honor.
G: Was your grandmother ever secretive about her baking recipes, or is she all about sharing them?
JDA: My Big Mama loves to share all of her recipes. It is really a pleasure for her to pass them down to our family. If there is ever a time that I have a question about one of her dishes or I want to understand a process better, I can always give her a call, and she will give me the full 411.
G: Since you're from a family of bakers, is it safe to assume the whole menu at Thanksgiving features some pretty delicious food? Do you keep it small, or go all out?
JDA: My uncle BB has a running joke about our holiday get-togethers. He always asks when a bus of people are showing up, because we clearly make way too much food for just us. But all of it is just delicious. The highlights include my dad's Cajun fried turkey, my aunt Rose's cornbread dressing, my mom's mac and cheese, along with greens, string beans and potatoes, peas, mashed potatoes, short ribs, venison, lamb shanks, sweet potatoes, cornbread and rolls, sweet-potato pies, caramel cake, and so much more.
G: What's your favorite part of the Thanksgiving meal?
JDA: Definitely my Big Mama's homemade rolls. They are so light, fluffy, gorgeously browned, tender and buttery inside. I only get to enjoy them once a year, and when warm fresh out of the oven, they are just heavenly.
Two Caramel Holiday Dessert Recipes
Two of Jocelyn's Thanksgiving desserts include a shared ingredient: caramel. Visit Grandbaby Cakes for the full recipes for both. Though the caramel cake is more of a classic recipe than the caramel apple pound cake, both include a caramel icing created by her Aunt Bev, "an incredible baker!"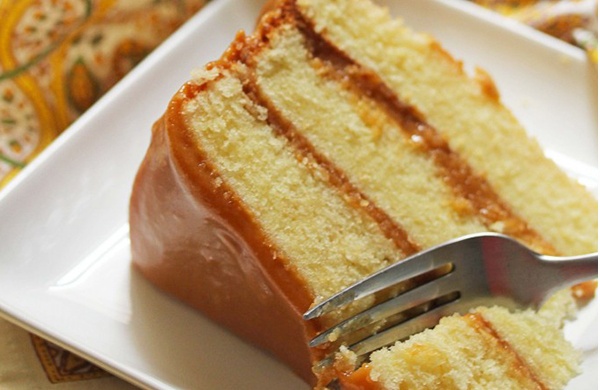 Jocelyn says that this classic cake is definitely one that she'd bring to a family Thanksgiving. It also happens to be one of the most popular recipes she's shared on Grandbaby Cakes.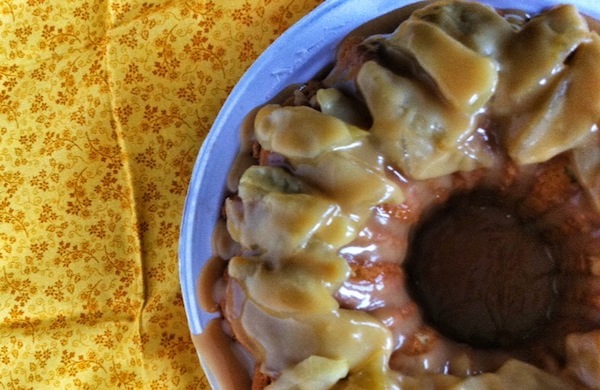 A crowd pleaser, this apple pound cake tends to be a hit with even non-apple fans, like Jocelyn herself.
Ultimately, when it comes to Thanksgiving desserts, Jocelyn says:
"I think you should serve your traditional favorites along with something new and inventive so things don't get stale. I find the classics always bring a feeling of comfort and nostalgia to the holidays, but the modern desserts always create a stir ending with family begging for the recipe."
Photo credit: Jocelyn Adams
BY: Alison Hamm
Guide Staff Writer
Alison would rather interview a chef or food blogger than actually cook. She never says no to a Hamm's Beer on special.