"That's an Awesome Desk! You Made an Awesome Desk!"
BY: Amelia Buzzell |
Dec 12, 2013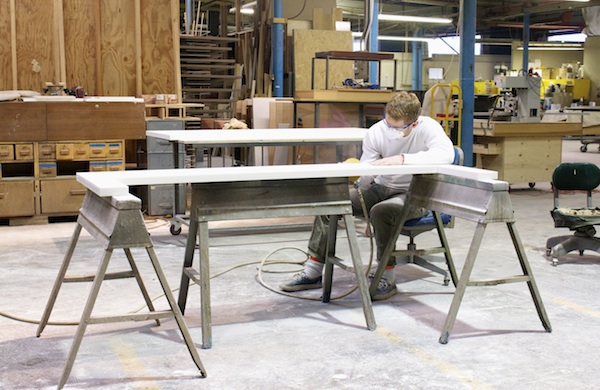 Inside Dock 6, the design collective in Hermosa where seven pals make everything from custom beds to square bikes using shared equipment.
Sanders buzz, saws roar, and James Brown blasts from speakers. Such is the soundscape at
Dock 6
 (4200 W. Diversey Ave.), a furniture design collective in Chicago's Hermosa neighborhood. The cacophony doesn't seem to bother the seven designers who form the collective, nor the 25 or so woodworkers they employ. They're all too busy assembling pieces and zipping around on forklifts (or a lone skateboard) in the 30,000-square-foot workspace, which was once home to the Hammond Organ Factory. The collective took over the space five years ago, when the designers, who knew each other from previous gigs, decided joining forces would help them pursue their own independent projects. Shared equipment such as sanders lines the center aisle of the workshop's vast open floor plan, which is otherwise filled with each designer's workspace. "By pooling all of our resources together, we were able to get a big space and fancy equipment that we couldn't otherwise have," says Andrew Kephart of
-ism Furniture
.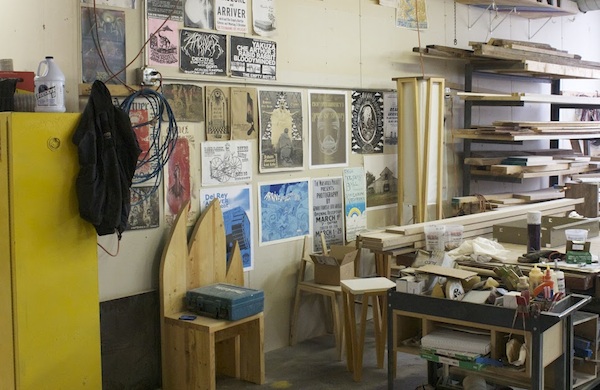 The arrangement has worked out for
Zak Rose
, who now has access to the tools he needs to build his line of midcentury-style desks, tables, and other pieces, many of which include colorful pops of powder-coated steel. Rose can shape that steel himself in Dock 6's onsite metalworking shop before returning to his designated area to piece the parts together.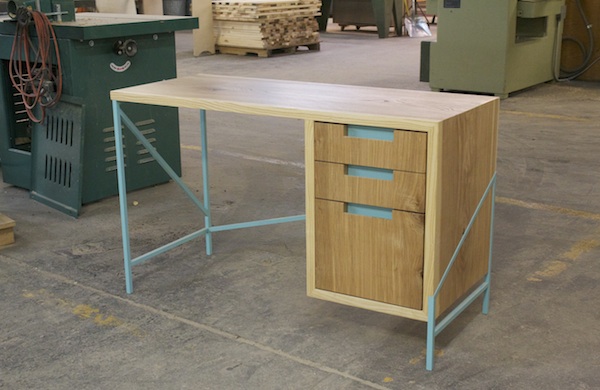 In addition to sharing overhead, Rose points out that Dock 6 members can pool their expertise. "We all come from different backgrounds and have certain specialties," he says. "Everybody's got a strong opinion, too, so there's seven different ways to do [something] right every single time." The designers work independently throughout the year on different projects, such as custom residential cabinetry or the bed and desks of Kephart's that landed in a residence designed by
Studio Gang Architects
. Seth Deysach of
Lagomorph Design
still gets attention for the wooden square-framed bicycle he built a few years ago. "That's it," he says. "I've looked on the Internet for two and a half years, and I know for a fact that there are no square bikes out there."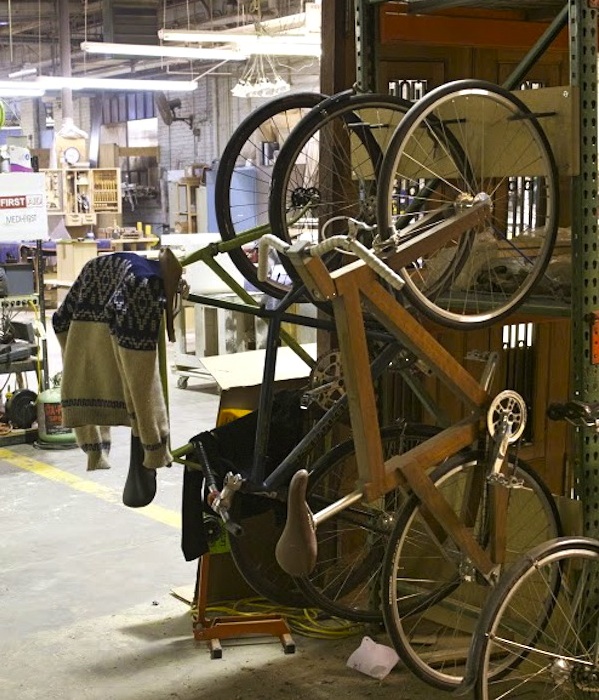 Twice a year, the Dock 6 designers snap out of their daily routines to throw Dock 6 Design and Art parties, during which they show off their newest work to friends and family amid barbecue and cocktails. (The next fete is scheduled for May 9 and 10.) At the last party, Deysach debuted an air-hockey table, which required hours upon hours of work and 7,500 tiny holes. Typically these pieces are met with enthusiasm. "The thing is, we all make furniture," Rose says. "So it's like, 'Ah! That's an awesome desk! You made an awesome desk!'" Whatever Dock 6's designers build next, from more awesome desks to the pipe organ Deysach is contemplating for next year, they'll undoubtedly lean on one another along the way. "Without the collective nature of this [workspace], those kinds of things would be undoable," Deysach says.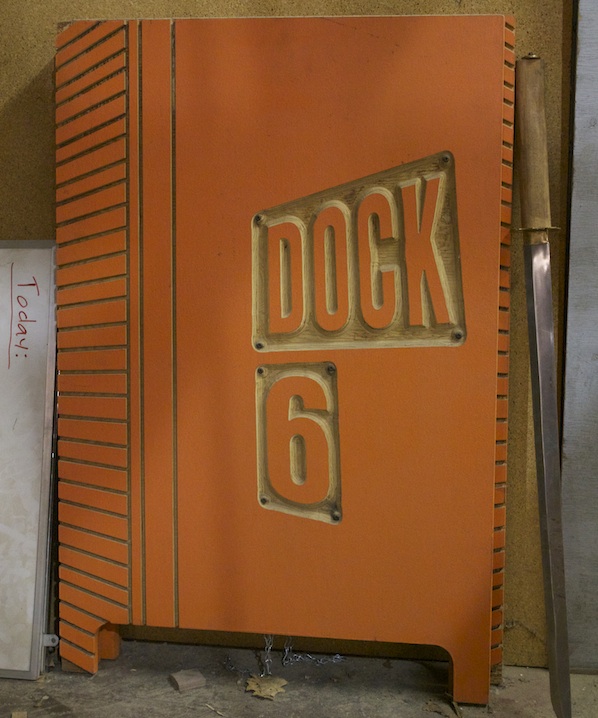 Photo: Amelia Buzzell, Groupon