GROUPON GUIDE TO RALEIGH-DURHAM
The 10 Worst Summer Beach Reads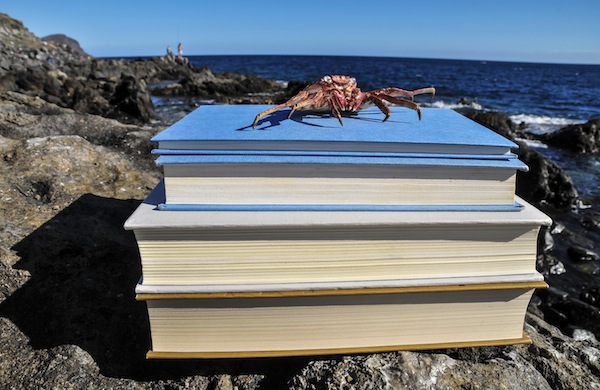 Want to have fun in the sun? Don't read about shark attacks and extinction events while kicking back in your lounge chair as the surf gently washes up on your toes. If you want a breezy beach read, leave these books on the shelf.
Close to Shore by Michael Capuzzo
This completely true tale of the first documented shark attacks in the US will make you wish you took a trip to the tundra instead. Sharks can swim into creeks and kill people? Nowhere is safe.
The Road by Cormac McCarthy
The simple, quick-reading prose and heartwarming depiction of unconditional love suggest that this slim paperback would make a good pick. The novel's setting—a postapocalyptic wasteland devoid of plant life and rife with cannibalism—proves the opposite.
Bleak House by Charles Dickens
A complex novel with more than a thousand pages of sickly orphans, smallpox scars, spontaneous human combustion, and mind-numbing legal proceedings. Just watch the
Masterpiece Theatre
production with Gillian Anderson on your next rainy day stuck inside.
The Sixth Extinction: An Unnatural History by Elizabeth Kolbert
Kolbert's newest book picks up where her equally beach-unfriendly
Field Notes from a Catastrophe
left off. The oceans are rising, the climate is changing, the fish are dying, and it's all our fault.
Diary by Chuck Palahniuk
Sometimes, island towns are quaint, charming places full of Adirondack chairs, wraparound porches, and whale-print pants. And sometimes they're places where arson and murder further a conspiracy to thwart tourism and ensure wealth among the island's legacy families.
Dune by Frank Herbert
It's too long, those giant sandworms are gross, and they might be lurking under your towel.
The Wealth of Nations by Adam Smith
There are two not-beachy things about this foundational economics text: its size (568 pages) and its content (economics, government, and corn).
Toyota Camry Haynes Repair Manual
There's sun in your face and sand between your toes. Elsewhere in the world, a Toyota Camry won't start. Shouldering the knowledge that you could help fix it doesn't make it any easier to relax.
As I Lay Dying by William Faulkner
One of the iconic sequences of Faulkner's classic centers around an unexpected dip in a creek. You'd think it would be refreshing, but there are just too many dead mules and waterlogged coffins for that.
Fahrenheit 451 by Ray Bradbury
It's already too hot out.
Looking for an enjoyable beach read? Shop Goods for books.