The '80s Called. They Want Classixx Back. They Can't Have Them.
BY: Tyler Clark |
Feb 28, 2014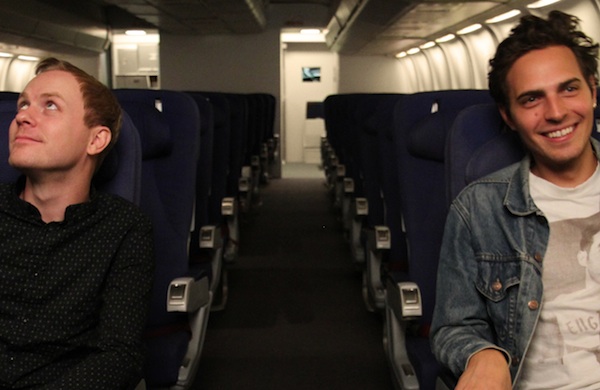 After years of honing their craft on the remix circuit, LA production duo Classixx pulled off another neat trick: making a classic record of their own.
Before you heard a song by
Classixx
, you probably heard a remix. After releasing their first single (2009's effervescent "I'll Get You"), LA-based production duo Michael David and Tyler Blake spent the next couple of years recalibrating the work of other artists to suit their '80s-tinged whims. The result? A string of, well, classics. From giving Phoenix's nervous
"Lisztomania"
a laid-back Balearic makeover to outfitting Passion Pit's
"Take A Walk"
with some slinky neon racing stripes, David and Blake didn't just add some bells and whistles to the songs; they brought out entirely new dimensions. The high hopes generated by the duo's remix work were met and exceeded last year by their debut full-length,
Hanging Gardens
. Brimming with warm vintage synths and sun-dappled hooks, the record plays like a love letter from the most personable corners of '80s house and disco. At their finest moments, the songs achieve a crossover likeability that's rare in contemporary dance music. As "Holding On" traces its glittering path toward gentle crescendos, you'd be just as happy at a muggy festival as you would at a chilled-out club. Before
Hanging Gardens
came out, we knew that David and Blake were students of the game. When they weren't reinventing other people's songs, they were filling their
blog
with synth-pop deep cuts trawled up from YouTube. They even
named their band
after those formerly ubiquitous compilation CDs of classic dance cuts. Now, though, much like their remixes, they've revealed an entirely new dimension. Though their record works in globe-spanning references to everyone from
Tangerine Dream
to
Junior Senior
, it also has its own voice, one that promises shared moments and endless summers for anyone who'll listen. The best part? They're just getting started.
Classixx play at the Double Door on Friday, March 7, at 8:30 p.m. Buy tickets here.
Watch the music video for "Holding On":