The Country's Five Best Green Salons (and How to Find One Near You)
BY: Favin the Maven |
Jul 28, 2014
Recently, eco-friendly salons have sprouted up across the country, using a mix of organic products, energy-efficient technology, and LEED-certified design. Below are five of our favorite green beauty spots in the country and our tips for finding similar salons in your city.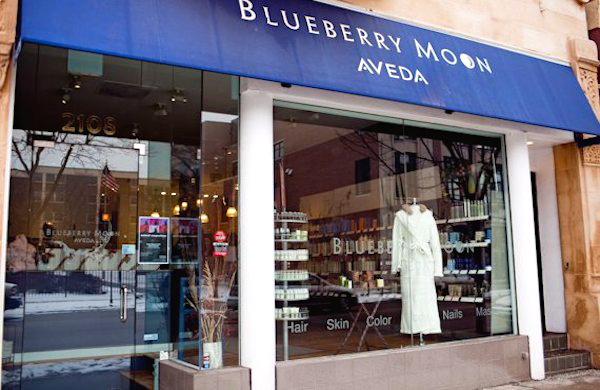 How it's down-to-earth: Owner Jennie Channer added to the 100-year-old building's original architecture with salvaged fixtures from around the city, and she installed eco-friendly technologies such as a reverse-osmosis water-filtration system and energy-efficient lighting. The Michigan river rock found throughout the space speaks to the salon's larger conservation efforts, including annual fundraisers for the Alliance for the Great Lakes.
Treatment to get: Aside from the hair-color services that use Aveda's plant-based dyes, clients rave about the Green Science anti-aging facial ($125), which includes a foot soak and upper-body massage.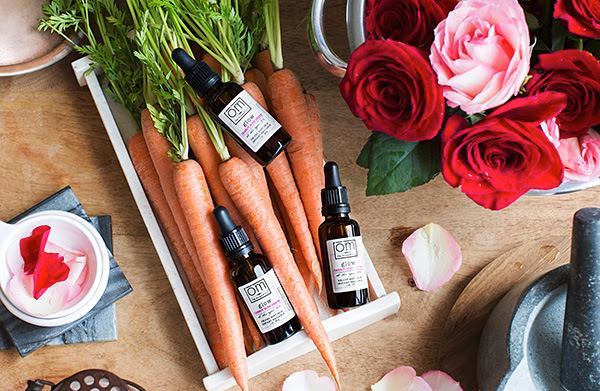 How it's down-to-earth: Owner (and concert pianist) Angela Jia Kim handcrafts the spa's Om Aroma & Co. skincare products. The organic, preservative-free formulas include Pearl Cleansing Cream, Pumpkin Seed Renew Serum, and Rose Toning Mist. Browse through them all on the spa's mossy displays, located near a chalkboard menu that looks like it was plucked from a farmers' market.
Treatment to try: The Champagne Couture facial ($250), a blend of antioxidants and fruit enzymes that speaks to Kim's eco-chic vibe. It's an especially good idea to try it now—for the summer, the spa donates a portion of the proceeds from all facials and massages to Pencils of Promise, an organization that builds schools in impoverished nations around the world.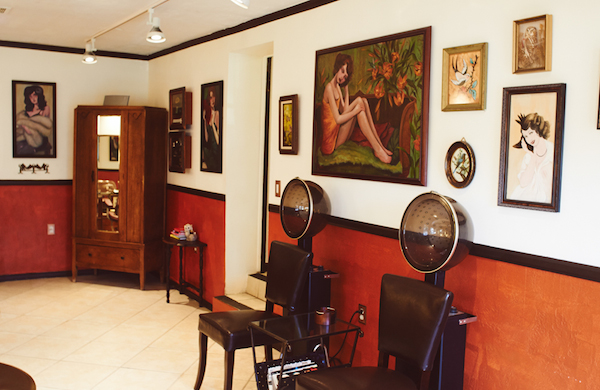 How it's down-to-earth: The salon's vintage look is more than a look—all of the furniture and decor was donated or bought secondhand. The lighting and hot-water heater are energy-efficient, as are the blow dryers (I didn't even know that was a thing!). Also, stylists use vegan, ammonia-free color from Organic Color Systems and The Body Deli skincare products, which are made from raw ingredients.
Treatment to try: Anything with owner Felicia Howe, whose celebrity clients have included Shailene Woodley, Moon Unit Zappa, and the guys from Green Day. Perhaps her signature chemical-free color services ($90+)?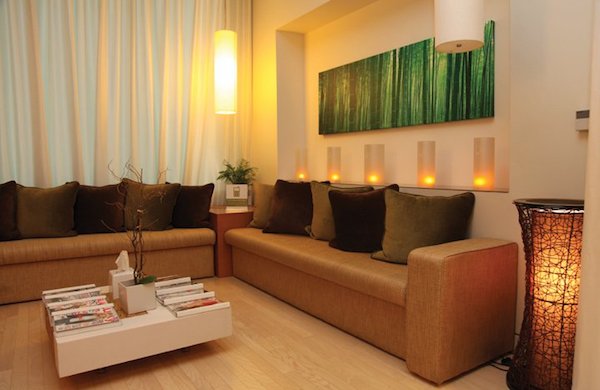 How it's down-to-earth: This spa earned LEED Gold status with truly sophisticated construction elements, including entryway flooring designed to pull pollutants from shoes, carpet made of 100% recycled fibers, and occupancy sensors for the lighting. The product selection includes everything from organic anti-aging skincare from Naturopathica to handmade massage oils by BodyBliss.
Treatment to try: The Nusta ($270). The two-hour "cornerstone" treatment indulges guests in a little bit of everything—a rose-sugar body scrub, amber-infused body wrap, facial mask, scalp treatment, and full-body massage, most of which incorporate an aromatherapy oil you custom-blend with the spa's proprietary app.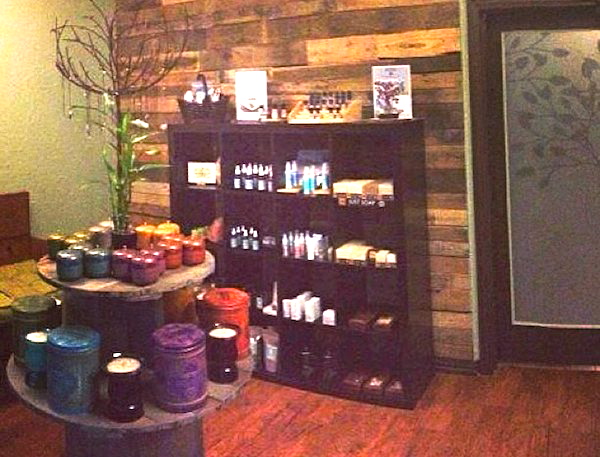 How it's down-to-earth: Owners Timmy Patterson and TJ Mundell arrange to have a tree planted in Brazil's Atlantic Forest with every single service purchased. The premises are paperless, too, except for business cards embedded with seeds and can be planted once you're done with them. Extra eco-friendly touches? A Blink car-charging station sits out front, and a wind turbine out back (made from recycled materials!) powers up to 90% of the spa's operations.
Treatment to try: Stick with the green theme and try lymphatic enhancement therapy, a lymphatic-drainage technique Patterson and Mundell describe as a way to release "old metabolic trash that is stuck in your body."
Everywhere Else
Don't live in one of these cities? Find green spas and salons in your area by searching for businesses that advertise the following campaigns:
Located throughout Canada and three US states, salons in this network are committed to recycling hair, foils, color tubes, paper, and plastic. They also promote alternative disposals for hair-related chemicals, so salons don't have to dump them down the drain.
Officially recognized by PETA as a cruelty-free company, this Australian-based haircare line tests its products only on models, never animals.
Matter of Trust
This ecological charity runs a program called Clean Wave of the Future. Salons donate hair clippings to the program, and the nonprofit's team weaves them into special absorbent mats, which help sop up oil spilled in waterways.
TerraCycle's Zero Waste program
TerraCycle offers Zero Waste recycling bins, which salons (and other businesses) use to collect items such as latex gloves, hair clippings, and product packaging. The boxes come with return shipping, so when they're full, salon owners can easily send in the contents for recycling.
BY: Favin the Maven
For me, both beauty and fashion need to be accessible and not intimidating. I love a great deal and a good DIY beauty treatment. I pride myself on trying new trends, being open minded and getting a great treatment without breaking the bank. In the name of beauty I will try anything once.