The Best Indian Food in Chicago
BY: Shaheen Khan |
Jan 7, 2015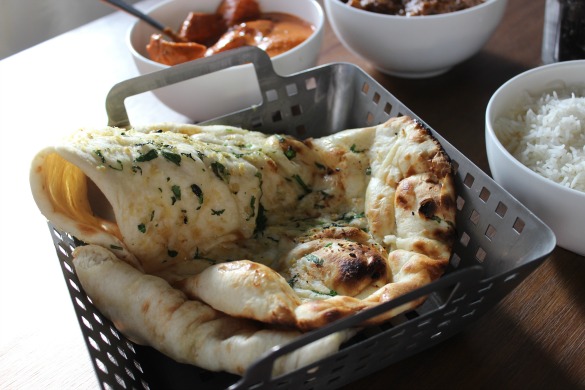 Is there anything better than a home cooked indian meal? not really. It's taken some dedication but I have narrowed down the best Indian spots in the city to grab lunch or dinner!
Rangoli (2421 W North Ave Chicago, IL 60647): A beautiful BYOB spot in Humboldt Park that has a romantic and quaint atmosphere. It's not a huge place but is well worth the wait! The food is spicy so be careful when ordering because when you say hot it's HOT. My menu favorites are Lamb Vindaloo (not for the faint of heart!), Chicken Tikka Masala (the cream is so rich and well spiced), & the pakora's (sometimes deep fried anything can become bland but these are crisped to perfection) It's a great location to meet friends for dinner or take people who are trying Indian food for the first time. If you are a beginner but want to get your feet wet I would recommend some samosas to start, a basket of garlic naan, & butter chicken that won't disappoint.
Khan BBQ (2401 W Devon Ave Chicago, IL 60659): Not only does this place have a great name they excel at kabobs & authentic halal cuisine. There is no alcohol allowed & it's closed on Friday afternoons but is open late Sunday! The meat is so tender & cooked in a tandoor leaving a authentic flavor to everything. I wouldn't venture much further than kabobs & tandoori chicken on the menu but they are worth it. The staff is amazingly friendly & will even let you back in the kitchen to watch the oven if you ask real nice.
Ghareeb Nawaz (2032 W Devon Ave Chicago, IL 60659): This place is a hidden gem in my opinion. It's not a great spot to dine in but take out is a must! Their lamb biriyani is the only one my parents will eat in the city & my father will drive any distance to get it. If that's not enough convincing the portions are huge, prices so low, & food as close to India as you are going to get. Besides the biriyani I would recommend the chili chicken, lamb khorma, & any of the dhal's.