The Best of Decatur - 6 Miles East of Downtown Atlanta
BY: Catherine Lee |
Nov 21, 2013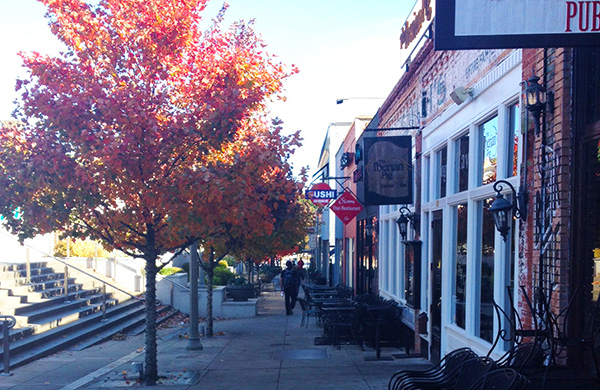 Most Atlantans don't even realize that Decatur, GA is its own separate city because it's so close to downtown itself. Decatur has a small town feel, but is pretty sophisticated since it's home to some of Atlanta's best shops and restaurants. I have a special place in my heart for Decatur because it's where I live and work. There are some weeks when I don't even venture into Atlanta city proper because everything I need (good food, fun shops, and a cozy community feel) exists in the four square miles that is the City of Decatur. Decatur isn't right off the highway so its not unusual to find an Atlantan that hasn't visited and it can be overwhelming with so many places densely packed together. It has a lot going on for such a small town and sometimes you just need a local like me to show you around. So, without further ado, my favorite Decatur spots:
Brick Store Pub:
I have to start with this one since it's my home away from home. Brick Store is located on the town square and was voted by Beer Advocate as the second best beer bar in the world. I've heard of people who will spend their layover in Atlanta by taking MARTA to Decatur just to get a beer at this pub, and I think they're wise. This is the place where you can be as adventurous or safe as you want with beer - just don't ask for a Budweiser (they don't carry it).
Chai Pani:
One of Decatur's newest restaurants that became an instant favorite of mine. I think of Chai Pani as a hipster's take on Indian street food. No matter what mood I'm in, I always get an order of Kale Pakora (think more flavorful kale chips coated in chick pea batter) and a Lime Rickey, a non-alcoholic version of a Gin Rickey made with homemade raspberry syrup.
Steinbeck's:
This is a teeny, tiny gastro pub located in the Oakhurst neighborhood of Decatur. I think Steinbeck's is one of Decatur's best kept secrets. The menu changes weekly, but there are a few mainstays like the Chinese Breakfast - jasmine rice, braised pork belly, and leaks all topped with a fried egg. It'll change your life. For a tiny bar, it also has a great selection of craft beer.
Cafe Alsace:
I've never been to the Alsace region of France, but I feel like I know what it's like since I've eaten at Cafe Alsace a number of times. The dining room is small and quaint, in the best sense of the word, and makes you feel like you've been transported to France. Come hungry because the food is buttery, rich, and very filling.
Sq/Ft:
This boutique is like an independently-owned Anthropologie. It specializes in funky shoes with brands like Jeffrey Campbell, TOMS, and Seychelles, and has a curated selection of clothes and accessories.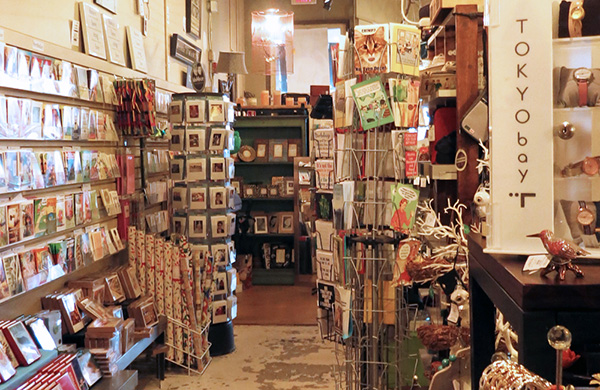 Vivid Boutique:
Vivid is the cutest, prettiest, most affordable gift shop I've ever been in. Every time I need to get one of my girlfriends a birthday present, I come here. My go-to gift item is their scented Tyler candles that come in multiple sizes and change each season.
Little Shop of Stories:
This place is first and foremost a children's bookstore, but it also has a great selection of curated adult fiction and nonfiction. My favorite time of year to visit is when they light a giant Christmas tree on top of their shop. The tree lighting event takes place the first Thursday after Thanksgiving and includes carols, fake snow, and free hot chocolate.
BY: Catherine Lee
Cath moved to Atlanta for college over a decade ago, and hasn't wanted to live anywhere else since. She loves Atlanta's neighborhoods, Decatur in particular, and uncovering the city's hidden gems. In 2007, Cath and her twin sister started their fashion and lifestyle blog, Creative Loafing's 2012 "Best Fashion Blog," AsianCajuns, having realized there weren't any blogs that focused on the potential greatness of life in Atlanta. Although her sister moved to Scotland in 2011, Cath continues to share her personal style in her adventures throughout the city for all of her readers.