The Best Places to Shop in Downtown Oak Park
BY: Rachel Matuch |
Jan 20, 2014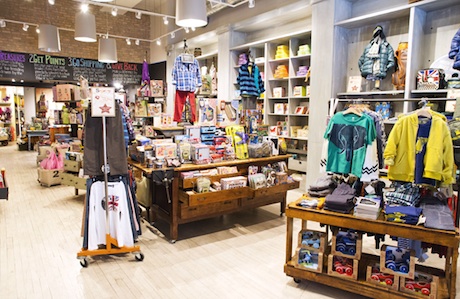 Want to trade your vintage clothes for points? Shop jewelry beneath a mobile of cassette tapes? Buy tiny trees? You can do all that on the same block.
Though Oak Park's downtown is outside the bustle of Chicago proper, its eclectic mix of independent shops rivals what you'd find on the Magnificent Mile, in Andersonville, or in Bucktown. It's also accessible: fewer than 10 miles west of the Loop, you can reach it via the CTA Green Line, take Metra's Union Pacific West line, or drive. There's quite a variety within its blocks: globally sourced goods at Taylor's Gifts and Bonsai, vintage-inspired home decor at CarefulPeach Boutique, chic styles at Muse and Sanem's, and kid-size style at Sugarcup Trading and Lemonmade. Another highlight: most shops are open till 7 p.m. or later on weekdays, so you can grab an early dinner (I recommend
New Rebozo
or
Mancini's
) and still have time to shop afterward.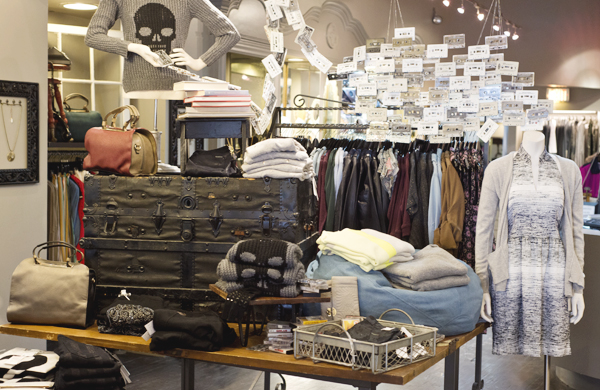 Muse | 106 N. Marion
Simply put, Muse is cool. Owner Heather Anderson creates all the displays herself, including this cascade of cassette tapes.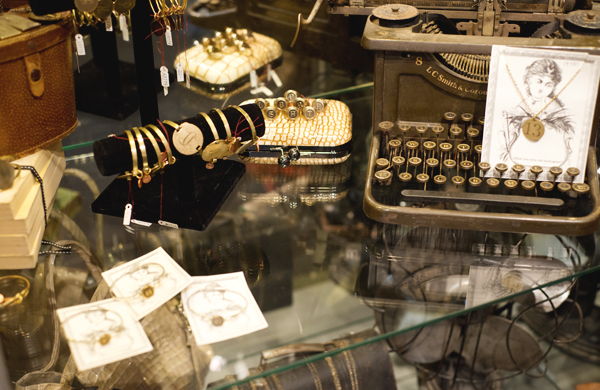 Anderson seeks out apparel from emerging designers, stocking dresses by Beth Bowley as well as minimalistic jewelry from Marcia Moran. But Muse has plenty of basics on hand as well—quality denim by Hudson and Mavi, for instance.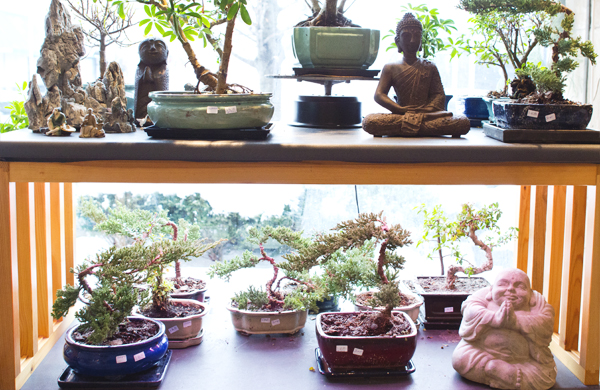 Taylor's Gifts and Bonsai | 105 N. Marion
Right across the street from Muse, Taylor's Gifts and Bonsai sells gifts from around the world—colorful capiz-shell lanterns from the Philippines, ceramic incense burners, Thai teak wood carvings, and more. But the bonsai trees are definitely the star of this shop. There are dozens of tiny trees to choose from, as well as glossy glazed pots, trimmers, and other supplies.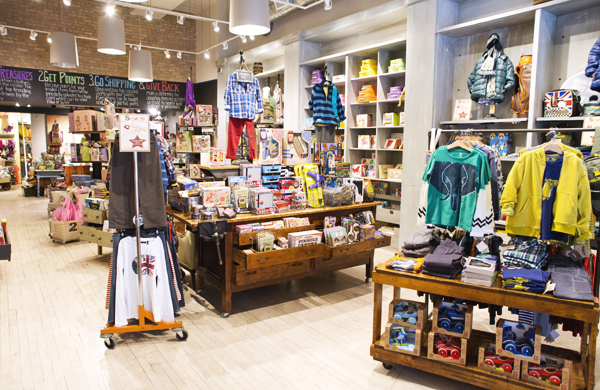 Sugarcup Trading | 110 N. Marion
Sugarcup Trading lets parents and kids exchange their gently used clothes and toys for shopping points. Points can be redeemed for used clothing as well as new—the store sells both, and they also accept cash and credit cards. Aside from being budget- and eco-friendly, the store helps teach kids valuable life skills as they learn to navigate the mini economy.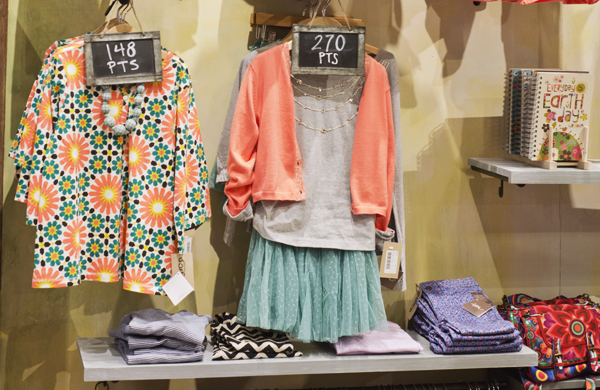 Sugarcup prizes on-trend designs and eco-friendly brands whenever possible. Its
current trading roster
includes Little Marc Jacobs, Biscotti, Cakewalk, and Petit Bateau, as well as American Girl dolls and Melissa & Doug wooden toys.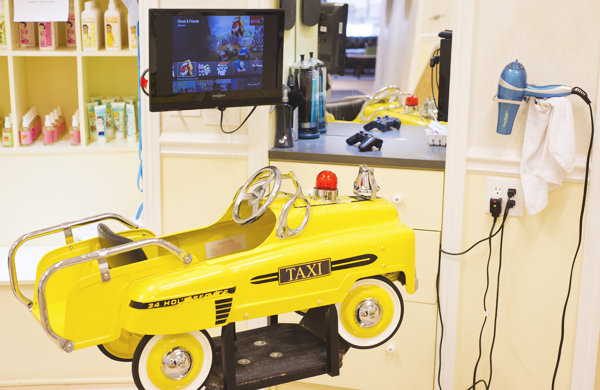 Lemonmade | 87 N. Marion
As a dad of three, John Haagenson realized his kids were daunted when they went in for haircuts. So he opened Lemonmade with a mission: to create a relaxed, cheerful space where kids and their parents alike could get a great cut. During their haircuts, kids sit at the helm of a car or train seat with their own personal screen for PlayStation games or kids' shows on Netflix.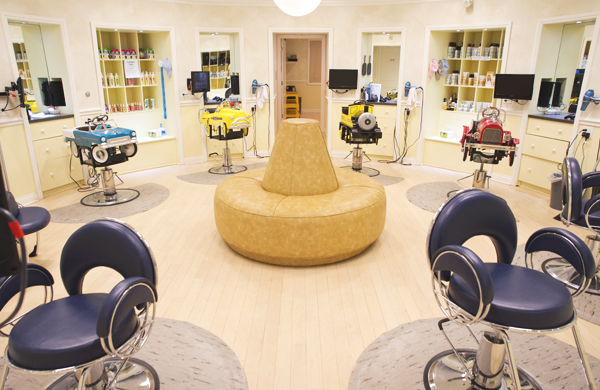 Moms and dads can get their hair cut in classic styling chairs and rest assured they're in skilled hands. Stylists are under the direction of Chadwick Adams Godfrey, a former director of artists for Aria/Ford Models.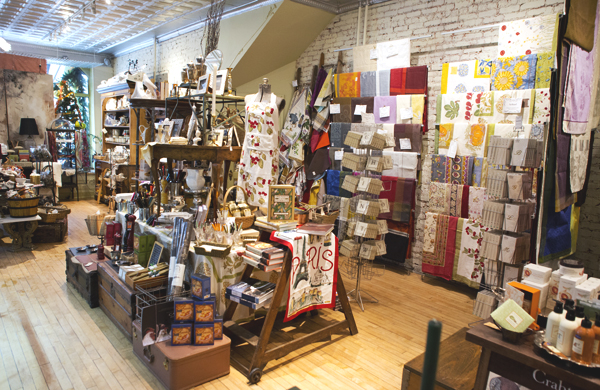 CarefulPeach Boutique | 1024 North Blvd.
If you'd like your home to feel like a belle maison from the French countryside, CarefulPeach has the European linens and mouth-blown Juliska crystal pieces to make that happen. But in addition to such statement pieces, the shop's stock of home goods, bath products, and jewelry invites browsing.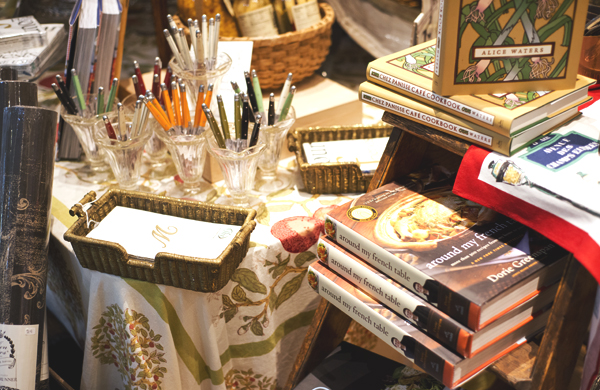 Each shelf, dresser, and vintage suitcase is blanketed in items to inspire your inner entertainer: elegantly staged table settings, linens pleasantly piled in a carved wood armoire, tins filled with cocktail forks and tomato knives. The jewelry counter holds treasures such as botanical-inspired silver pieces by Michael Michaud.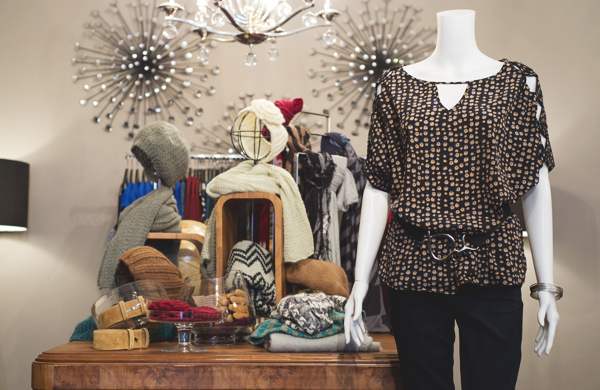 Sanem's |134 N. Oak Park Ave.
Sanem D'Angelo has an eye for chic, sophisticated women's apparel, accessories, and jewelry. She started Sanem's as a pop-up shop—but once it popped up, she had so many customers that she stayed open. Her regulars love her for her killer style and unflinching honesty. If you want help finding the right piece, you're in the right hands. Sanem's interest in style was piqued by childhood summers spent in Turkey with her grandma. Every morning, she would wake to find her grandma already dressed to the nines, jewelry and all, just to cook breakfast. Today, her shop helps customers embrace that same philosophy: every day is worthy of a fabulous outfit.
Photo: Tim Burkhart, Groupon
BY: Rachel Matuch
Guide Staff Writer
When she's not writing, Rachel pillages her local library, plays board games, and cooks (but never, ever bakes).