The Best Thrift and Second-hand Stores in Atlanta
BY: Catherine Lee |
Mar 3, 2014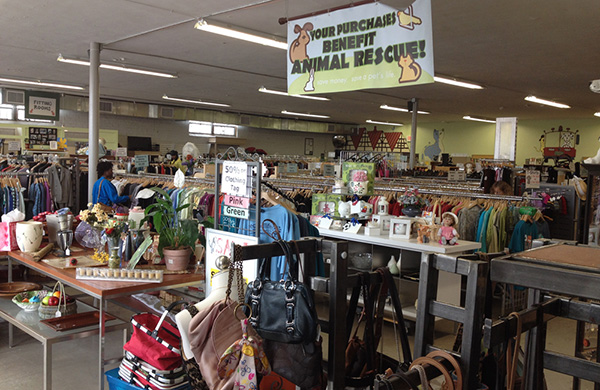 There's nothing better than finding that perfect item and paying close to nothing for it - even if it's been used before. Sifting through piles of clothes and cracked china is part of the fun when it comes to shopping second-hand stores. Atlanta has no shortage of thrift stores. The city has everything from grungy, warehouse stores to curated, second-hand shops. Here are the ones worth visiting: Second Life is located in downtown Avondale Estates in a huge, yet very well organized, 5,000 square foot building. It sells housewares and clothes and the owners recently opened up a second furniture store across the parking lot. Stop by the main store and stock up on glassware and great everyday dishes. If you're looking for a classic coffee table or quirky couch, head across the parking lot to the secondary store. Bonus: a portion of every purchase benefits homeless dogs and cats. Last Chance Thrift has four locations in Atlanta and no thrift store list would be complete without a mention of LC. This chain of stores is the "grungy, warehouse stores" I mentioned at the beginning of this article. LC is the type of store you visit again and again and then finally find the perfect white, porcelain cat that you've been looking for your mantle. Or if you're looking for giant t-shirts to make t-shirt scarves during a crafternoon project, LC is the place for you. The prices are the lowest you'll find anywhere.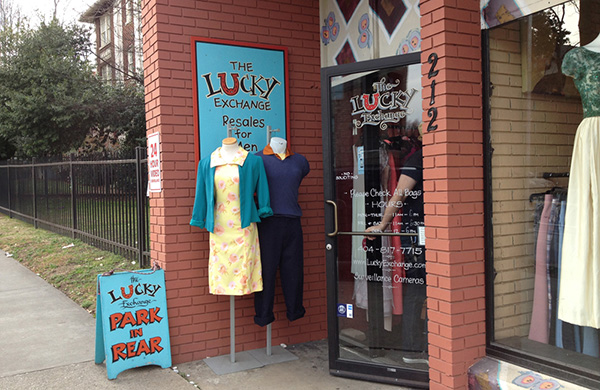 Take a drive out to the suburbs and mine the Goodwill at Northlake. True story: my sister bought a Bottega Veneta purse at this location for $1.50. Enough said. In the same vein, you can also find some decent designer items at the Goodwill on Roswell Road. Finders Keepers is by far the best second-hand shop(s) in Atlanta. There are four locations each with a different focus: fashions, boutique, menswear, and furnishings. These aren't thrift stores, they're second-hand stores, which means the prices aren't the lowest in town. Nevertheless, you'll still find great deals in these well-curated stores. The fashion shop carries brands like Banana Republic and J. Crew while the boutique in Decatur has designer items by the likes of Roberto Cavalli and Derek Lam. The furnishing shop carries a mix of traditional and mid-century items and rotates its inventory regularly. Lucky Exchange has been an Atlanta favorite second-hand shop for years. It's located in Midtown in a tiny storefront right next to Papis. The inventory is well organized and refreshed frequently. The men's section has army surplus shirts and brands like Original Penguin. The women's section has plenty of fun, vintage-y party dresses and funky jewelry. Head to the back of the store for the clearance and sales items first. Honorable Mention: Rag-o-Rama and Buffalo Exchange offer secondhand clothing for the Urban Outfitters set. The prices are reasonable, but more expensive than thrift stores and Lucky Exchange.
BY: Catherine Lee
Cath moved to Atlanta for college over a decade ago, and hasn't wanted to live anywhere else since. She loves Atlanta's neighborhoods, Decatur in particular, and uncovering the city's hidden gems. In 2007, Cath and her twin sister started their fashion and lifestyle blog, Creative Loafing's 2012 "Best Fashion Blog," AsianCajuns, having realized there weren't any blogs that focused on the potential greatness of life in Atlanta. Although her sister moved to Scotland in 2011, Cath continues to share her personal style in her adventures throughout the city for all of her readers.