The Booming Brewery Scene in Decatur
BY: Broderick Smylie |
Jan 2, 2014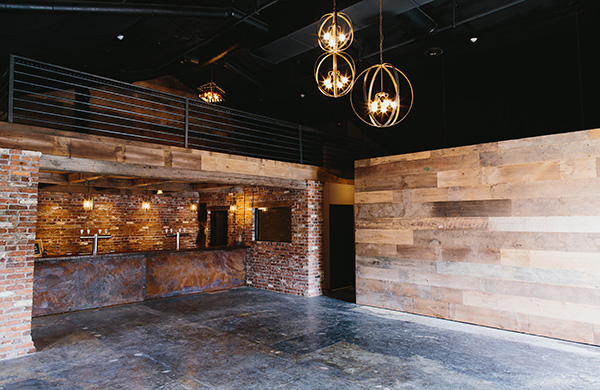 Decatur has long been a hotbed of craft beer drinking in the Atlanta area and it's recently taken it up a notch with the debut of new breweries adding to the mix of top notch beer bars the small city has nurtured in the past several years. Three Taverns Craft Brewery recently opened its doors with a tasting replete with handsome woods in a lodge-like vibe that's also available for private events and a sparkling brewing area and bottling line. Why Decatur? Brian Purcell of Three Taverns clues us in. "I fell in love with the vibe and pace of Decatur and moved here in 2002. It was in Decatur that I brewed my first beer and got the bug for home brewing, and it was at the Brick Store Pub that my forgotten love of Belgian beers was reawakened. Decatur has an enthusiastic appreciation and affection for the craftsman and the quality of hand crafted goods. Deservedly, the craft beer scene in Decatur has risen to national prominence with the only missing element, until now, a craft brewery. There is no better place to be in Atlanta if you are a craft beer lover." says Purcell. My personal favorite is a beer enjoyed during the brewery's grand opening, that at the time was only available in kegs, but now is a special release in 750mL bottles: Theophan The Recluse. It's a delicious Belgian-style Russian Imperial Stout with spices and packs a punch at 9%. For the holiday season, they've added a new brew to the mix, Feest Noel. Feest is Dutch for Celebration, a perfect name for this Belgian-style strong dark ale seasoned with Christmas spice. Christmas has always been Purcell's favorite holiday and the Christmas seasonal beers some of the most deeply satisfying. Three Taverns hopes to add to that experience in 2013 with a local beer made in the tradition of the best Belgian Christmas ales. And while Feest Noel will only be available on tap this first year, in 2014 a very special 750 ml bottle of Feest will be introduced. Three Taverns Brewery joins Blue Tarp Brewing as hot new breweries on the Decatur scene, but just across the border in Avondale Estates, Wild Heaven Craft Beers has broken ground on a physical space to welcome drinkers who have been enjoying their flagship brews Invocation, Ode to Mercy and Eschaton for years.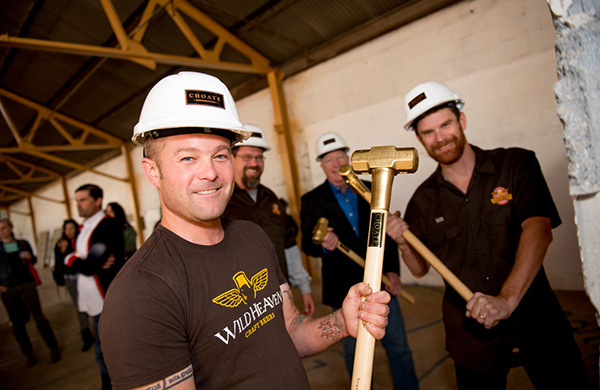 Nick Purdy, president of Wild Heaven and founding publisher of Paste whose magazine has called Decatur home for years shared his thoughts on the growing brewery scene in Decatur and Avondale Estates "The Avondale/Decatur area is already a dining destination and with the completion of numerous breweries and at least one distillery, will become a national destination for foodies and craft beer lovers alike. We're thrilled to be a part of a vibrant, community-driven scene like this." As far as special releases at the brewery, which is currently under construction, Purdy hopes to offer a special experience for beer lovers who make their way to the brewery. "It goes beyond that(special releases). At the Wild Heaven brewery, brewmaster Eric Johnson will continually be experimenting on The Pearly Gates, his one-of-a-kind pilot batch system, offering visitors the opportunity to taste creations that in most cases, will have never been distributed outside the brewery. And of course we plan to expand our year-round and seasonal offerings, as well as special single-batch beers." Wild Heaven joins a growing scene in Avondale Estates with the recent opening of Pallookaville and the upcoming restaurant "The Bishop."
Photos courtesy of Chris Rank and Three Taverns Brewery.