The Chicago Cultural Center's OnEdge Dance Series Seeks Adventurous Audiences
BY: Courtney Ryan |
Jan 15, 2014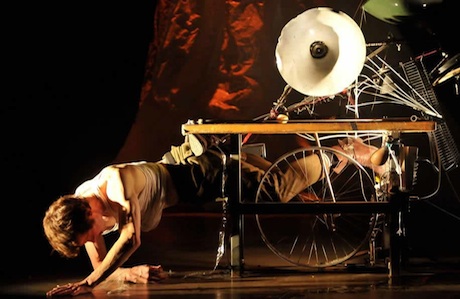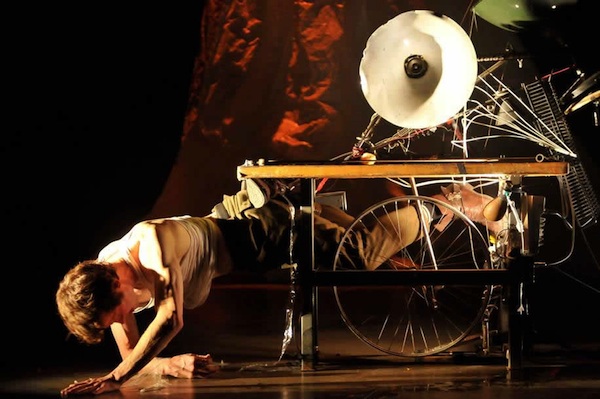 Forget chorus lines and jazz hands. The city's
Department of Cultural Affairs and Special Events (DCASE)
is more interested in what hasn't seen the stage before, giving the green light to underground and experimental performers who relish the opportunity to explore dance's artistic boundaries. The
Chicago Cultural Center
's (78 E. Washington St.)
OnEdge
series is the latest DCASE-funded event to break new ground on stage. A sometimes colorful, sometimes dark commentary on the human existence, the three-week pastiche defies genre with its unique blend of film, dance, and theater. One of the featured segments,
The Angola Project
(January 23 and 24, 6:30 p.m.), relies on a two-part fusion of film and lectures to deconstruct the subjects of race, class, and identity in colonial Portugal. In a more theatrical display, Keith Hennessy brings his Bessie-winning production,
Crotch …
(January 24 and 25, 7:30 p.m.), to the Cultural Center's Storefront Theater. Inspired by shamanic traditions, the dance promises an exploration of "ritual and healing through daringly intimate human connection," according to the
Minneapolis Star Tribune
. It's worth noting the website's disclaimer that the show is "for adventurous audiences only," in case phrases such as "daringly intimate" don't already pique your interest enough. The OnEdge series also includes a number of workshops, some of which are led by the performing artists themselves. We're especially intrigued by Peter Trosztmer's
Found Sound workshop
, in which 10 participants will fashion contact microphones and attempt to create soundscapes with looping pedals and found sculptural items.
OnEdge runs through Saturday, February 1, at the Chicago Cultural Center. All shows and workshops are free. For schedules and reservations, click here.
Photo of Peter Trosztmer courtesy of Chicago Cultural Center