The Chocolate Truffle as Edible, Givable Artwork
BY: Kevin Moore |
Feb 10, 2014
"If you come into a chocolate shop, it should be a lot of fun," says pastry chef Laura Case, the creative visionary behind the myriad sweets and confections at Chicago's Beijo de Chocolat. Its display area brims with treats—ranging from tarts and cupcakes to homemade candy bars—but chocolate plays a fittingly predominate role.
"Pretty much everything has kind of a hint of chocolate," Case says with her unwavering smile, "well, except for the dog treats."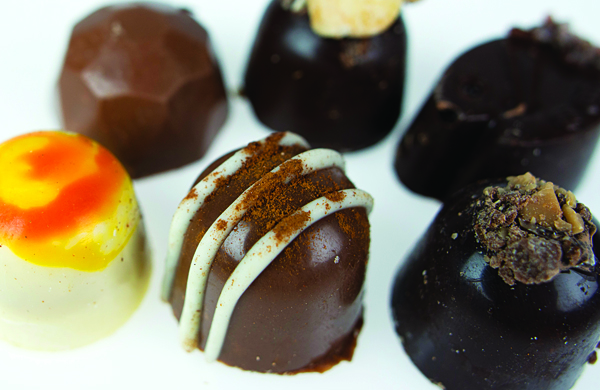 On a recent visit to her shop, Case showed off her newest Valentine's Day creations. She plied me with the occasional sample, including a dark-chocolate truffle and a piece of toffee with toasted sesame seeds, which initially flooded my tongue with an intense smokiness before the underlying ginger kicked in for a hint of sweet spice that lingered long after the last nibble.
Chocolates and confections weren't always a part of Case's life. The Michigan native spent 20 years working in television news, a job requiring frequent moves from city to city. She set down roots in Chicago and attended the French Pastry School, eventually opening Beijo de Chocolat, one of Albany Park's neighborhood gems.
The shop's chocolate truffles are its claim to fame. Case's signature chocolates draw inspiration from Brazilian brigadeiros: an iconic treat of smooth, round, creamy chocolate filling rolled in sprinkles. It's a decadent dessert best enjoyed almost immediately—it loses flavor quickly.

Case's version of a Brazilian brigadeiro employs Belgian chocolate for a tasty casing that preserves the filling's richness. These Belgian-style truffles represent a fusion of classical French technique and Brazilian tradition, hence the use of Portuguese as well as French in the shop's name, which translates to kiss of chocolate.
Neighborhood residents aren't the only ones to recognize the allure of Case's chocolates. Since opening in 2009, Beijo de Chocolat has earned national recognition as well as a display-case-worthy collection of medals over the years. Most recently, the 2013 International Chocolate Salon presented the shop with a four-star award, ensuring it a place on the list of The Best Chocolatiers and Confectioners in America.
With Valentine's Day approaching, Case chose six truffles that demonstrate her distinctive style and that go above and beyond generic boxes of chocolate.

Here are those half dozen:
Milk-chocolate brigadeiro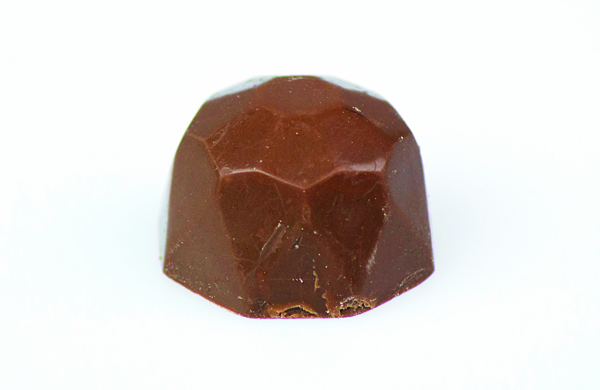 This is a Beijo de Chocolat icon: a Belgian-style truffle with a creamy center inspired by Brazil's preferred chocolate treat. One firm bite causes the elaborately constructed polygon to collapse, yielding a sumptuous core that feels as if it evaporates in your mouth instead of melting.
Fleur de sel caramel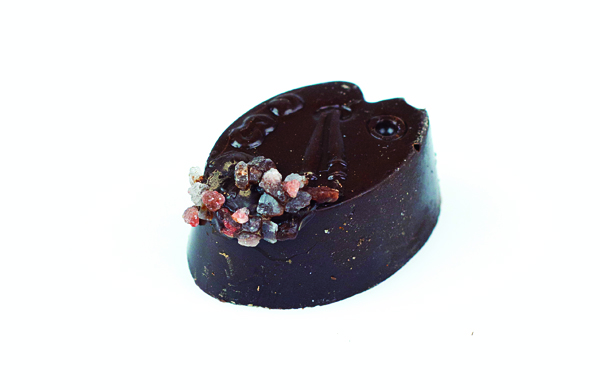 Small sea-salt pebbles speckle a corner of this chocolate for a crunchy burst of flavors that steadily fades with each bite. The chocolate and caramel's natural sweetness works to the forefront, although you can expect to find another nugget or two of sea salt as you chew, which simply restarts the process and leaves you chewing for far longer than any of the other truffles.
Cappuccino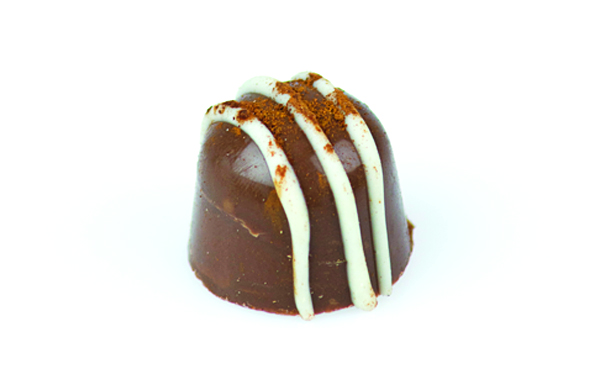 This truffle is an entire latte in a single bite. French-roast coffee, heavy cream, and dark-chocolate ganache make up a core. A healthy dusting of cinnamon complements the richness of the coffee as well as the chocolate, using a subtly sweet spice to give the illusion of sipping an espresso-based drink.
Toffee Krunch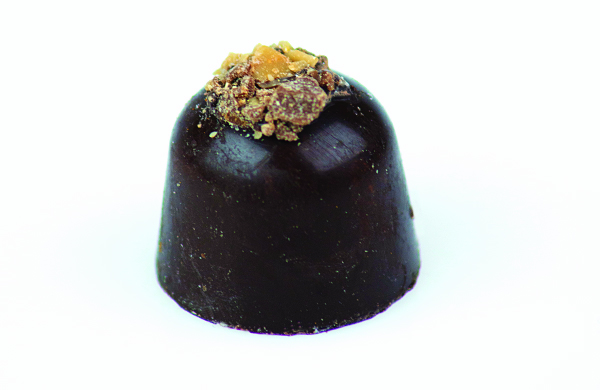 Chocolate and toffee is already a winning combination. This truffle takes that pairing to new heights by incorporating bits of toffee and milk chocolate into a soft dark-chocolate ganache center. With the addition of a shell of hearty, dark Belgian chocolate, this truffle improves upon the formula that so many candy bars have embraced.
Tropicana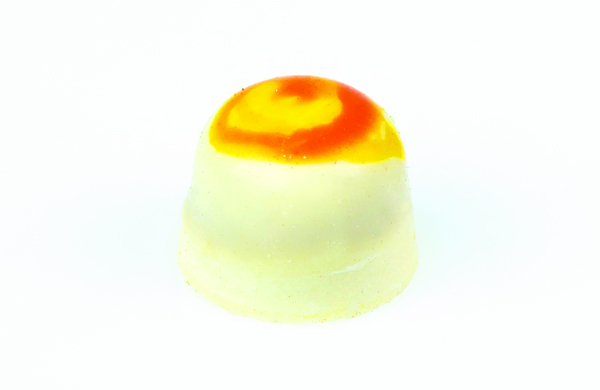 Here, a mélange of caramelized apricot, mango, and peach suspend in a silken white-chocolate ganache. Flavors come in waves. The initial burst of fruit yields to the sweetness of the white-chocolate shell and center, though it's the fruits' mild tropical tang that lingers the longest on the tongue.
Hunka hunka burning love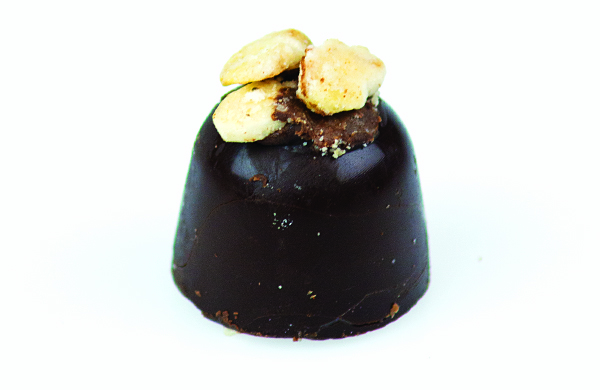 Case admitted that she wasn't always a fan of mixing bacon and chocolate. However, customer demand has led to this truffle based on Elvis's favorite sandwich. After several experiments, she came up with this tribute treat. Dehydrated banana pieces on top and bits of caramelized bacon in the center lend a textural contrast amid a creamy center of peanut butter and dark chocolate.
Photos by Timothy Burkhart, Groupon
BY: Kevin Moore
Iowa-born, Arizona-raised, and Illinois-tax-paying writer who can answer any Trivial Pursuit question about wine or snakes.