The Customer Is Not Always Right
BY: Alison Hamm |
May 5, 2015
As the old adage goes, "The customer is always right." Right?
Not exactly.
Not everyone—including celebrities like Posh Spice and Gordon Ramsay—is right all the time.
"People in general are not always right, so how can customers be?" asked Kim Mendonsa, the director of operations at Jane's Restaurant, a mainstay in Chicago's Bucktown neighborhood since 1994. Despite its success, the restaurant has dealt with plenty of unhappy customers, including Yelp reviewers.
So for more insight on how and why the customer is not always right, we talked to Mendonsa and a few others in the restaurant industry about their customer-service philosophy.
1. Restaurants—and their employees—want to honor your requests.
"Being able to say yes is always way more pleasurable than having to say no," Mendonsa said. When it's possible to accommodate requests, staff members are generally happy to do so, regardless of the extra work it may require.
For example, Jane's didn't learn its vendor carried halal chicken until a party host asked for some. "Those are positive experiences because we learn something," Mendonsa said.
2. Don't make ridiculous requests. And don't act ridiculous.
Sometimes, a request is "so obviously worthy of a big fat no," Mendonsa said, like when customers ask for a to-go cup for their beers or an extra table during brunch—for their purses.
It might sound extreme, but these unreasonable requests happen. And unfortunately, sometimes customers act ridiculous, too. Just ask Ian Penrose, the general manager at Chicago's Rocking Horse and Crown Liquors. Penrose has little patience for adults who treat his place of employment like "their personal playroom or performance-art platform."
In the past, he's had guests stand up on chairs and tables and even impersonate employees in their attempts to be funny. "These are not acceptable behaviors," he said. "There is a time and place to stand on furniture. It's in your own house at 3 a.m. during a Taylor Swift dance party with close friends or partners."
However, as Mendonsa said: "When a guest has a valid concern, we will do everything in our power to remedy it as a quickly as possible so that you end up having a positive experience." And yes, her use of the word "valid" was intentional.
3. Don't believe everything you read on Yelp.
Although social media is a great way to make a restaurant's information readily available, anonymity can bring out the worst in people, especially unhappy customers. "If they had to put a name or a face on their comments, they certainly would not do it," Mendonsa said.
Unlike other restaurants—most notably Kansas City, Missouri's Voltaire—Jane's avoids responding in kind to customers' negative Yelp reviews. Instead, "We point out our responsibility, we own it, and then we say that we will use that ownership as a training opportunity for the staff so that others don't have that same kind of experience going forward."
Arec Simeri has a similar philosophy at his Indianapolis-area restaurant, Simeri's Italian. "When I get a bad review, I am willing to apologize for mistakes," he said. "However, a person who complains about the ways I choose to do business does not warrant a response. Too many people mistake their personal preferences and beliefs for optimal business practices."
4. Give the employees a chance to fix the issue. And be respectful.
Perfection isn't feasible at a restaurant, but employees appreciate the opportunity to remedy customers' concerns. For example, even sending a dish back is better than eating the food and complaining about it. "That one makes us crazy because you didn't give us a chance to remedy it, so we didn't have a chance to make you happy," Mendonsa said.
Keep in mind that "everyone is human first and foremost," she said. And both diners and employees should be treated with respect: "We are not your whipping post if you are having a bad night."
Penrose agreed, but put it in slightly different terms. "Number one, act like an adult, and number two, don't be a jerk," he said. "I promise you, if you do those two things, you'll have a great time."

Curious about more expert opinions from restaurant owners, servers, and others?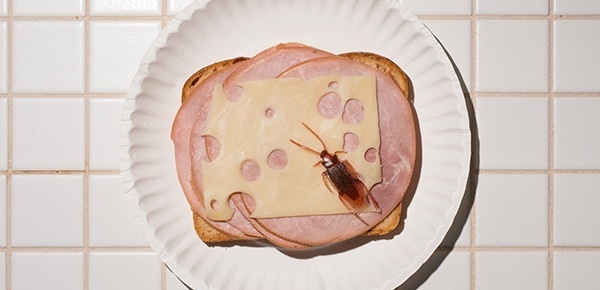 A checklist of five acceptable reasons that won't totally annoy or offend your server and chef.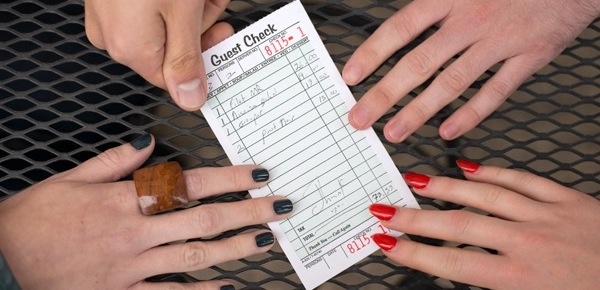 Mister Manners on how to split the check, plus how to deal with a poor-tipping friend.
BY: Alison Hamm
Guide Staff Writer
Alison would rather interview a chef or food blogger than actually cook. She never says no to a Hamm's Beer on special.