GROUPON GUIDE TO NEW YORK CITY
The Discerning BYOBer: Union Square Wines' Seth White Recommends Pairings for Common Cuisines
BY: Kevin Moore |
Apr 17, 2013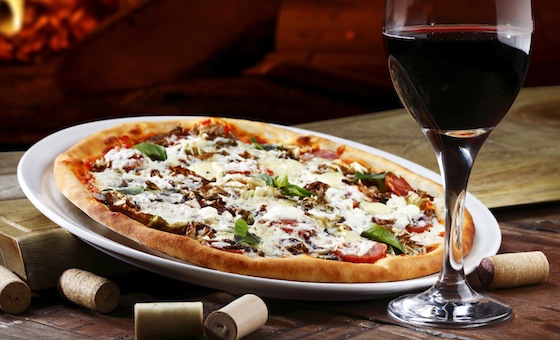 BYOB restaurants encourage diners to bring along a bottle of wine from home, but how do you select the perfect pairing for a meal you haven't even ordered yet? Seth White, sales manager at
Union Square Wines
, shared the following tips for matching wines with common BYOB cuisines.
Sushi
"
Champagne
is probably my best recommendation," Seth says without missing a beat when I asked what to bring to a sushi joint. The key is to let the relatively delicate flavors of the fish shine through, and the freshness of a sparkling wine helps complement the rolls and nigiri. Along the same lines, Seth says that the crispness of a
sauvignon blanc
can have a similarly harmonious effect.
BYOB Testing Ground: Cherin Sushi | East Village
Thai
Dealing with spicy cuisine can be tricky, and in those cases, Seth warns against selecting a fuller-bodied, tannic wine, which can intensify the incendiary flavors and overwhelm the rest of the dish. To play it safe, he suggests choosing a lighter, fruit-forward red such as a low-tannin
pinot noir
or a
beaujolais
. The slight sweetness of an off-dry
riesling
can also balance out spice for diners who prefer white wine or detergent-commercial actors who already spent the day spilling red wine everywhere.
BYOB Testing Ground: Amarin Café | Williamsburg
Barbecue and Burgers
"
Syrah
, especially from the northern Rhône Valley, tends to have a smoky, meaty quality itself," Seth says. That makes it an ideal choice for a platter of pulled pork.
Zinfandels
also work well with grilled meats, and they share syrah's medium-bodied structure and relatively full flavors. "Zinfandel and a burger—can't beat that," he says.
BYOB Testing Ground: the pulled-pork sandwich at Queens Comfort | Astoria
Pizza
Seth says the toppings matter, but it's the sauce that he comments on first. Since tomato sauce lends its own small burst of acidity, you'll need a wine that has the natural acidity to match. "I tend to pair [Italian wines] with pizza," Seth says, calling out
sangiovese-based Tuscan blends
and
barberas
as particularly good choices. Of course, the toppings
are
important. Seth says that pies with fatty meats like sausage can stand up to a slightly more robust southern Italian red, whereas vegetarian pizzas might not require something quite so bold.
BYOB Testing Ground: Bellini Italian Restaurant & Brick Oven Pizza | Upper West Side
BY: Kevin Moore
Iowa-born, Arizona-raised, and Illinois-tax-paying writer who can answer any Trivial Pursuit question about wine or snakes.