The Empty Bottle Bids Adieu to an Iconic Joke Shop with Pizza, Beer, and Toys
BY: Courtney Ryan |
Jan 11, 2014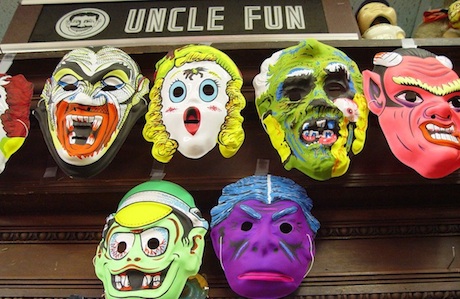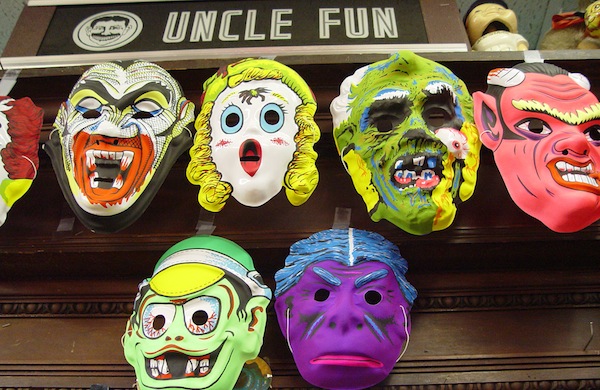 Ahead of this Saturday's
White Mystery
show,
The Empty Bottle
(1035 N. Western Ave.) is opening its doors a few hours early. The occasion? A goodbye party for Lakeview's
Uncle Fun
(1338 W. Belmont Ave.). If you haven't visited the iconic joke shop before, you have until January 26 to do so. Inside, you'll find owner Ted Frankel's curated collection of campy toys, gags, and novelties—think chatter teeth, whoopee cushions, and cheeky gifts. Such stock has cemented the shop as a beloved destination for Chicagoans and visitors to the city, making Uncle Fun's closure sad news for many. But sad news for us is happy news for Frankel: as he explained to the
Chicago Tribune
on January 8, he's moving to Baltimore to be with his husband. Saturday's
party
celebrates the spirit of Uncle Fun by keeping the Goose Island and Tito's vodka flowing, passing out pizza, and making it rain complimentary toys from the shop. Miss Alex White of White Mystery is set to spin records, and the rock duo will hand out tickets for their live show at the Bottle later that evening.
The party is free and starts at 6:30 p.m. Visit Do312 to RSVP.
Photo courtesy of flickr user Fuzzy Gerdes
BY: Courtney Ryan
Guide Staff Writer
Courtney Ryan is a Chicago-based writer and Derrick Rose fan. She spends almost 100% of her time making or eating popcorn.