The Five Acts We Can't Wait to See at the Chicago Contemporary Circus Festival
BY: Emily Wachowiak |
Jan 8, 2014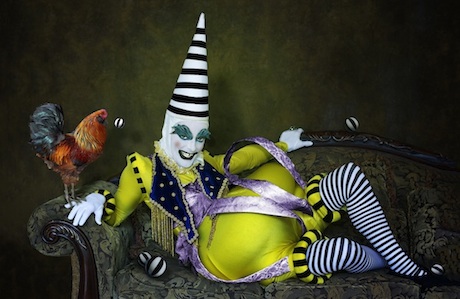 The circus is coming to town, but you won't notice any big-top tents or stale popcorn smells. Instead, the inaugural
Chicago Contemporary Circus Festival
showcases acts at the forefront of the circus arts. Made up of 10 shows, the four-day docket features renowned international performers as well as high-flying local acts, who show off talents that range from graceful aerial dancing to tongue-in-cheek acrobatic feats. Below we've highlighted our favorite must-sees, but you're welcome to run off and join the circus yourself with assorted
master classes and workshops
.
1. The Dying Turtle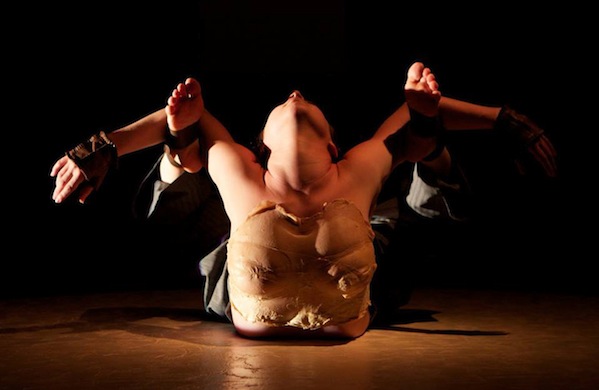 Talented contortionist
Andréane Nadère Leclerc
's 50-minute show
Cherepaka (The Death of a Turtle)
features a hypnotizing portrayal of a turtle as it perishes. Andréane's slow, purposeful maneuvers tell the story of death through the language of movement, enthralling audiences and inspiring those who can't remember the last time they even touched their toes.
Performances at Links Hall (3111 N. Western Ave.) on Thursday at 6 p.m. and Friday at 8:30 p.m. Tickets: $27.
2. The Apocalyptic Jugglers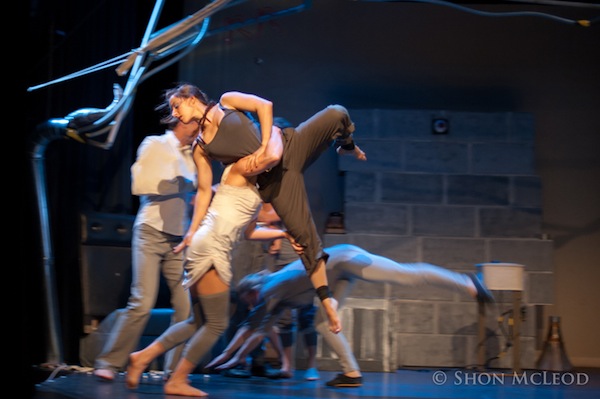 Imagine awaking in a small bunker with no exit, few supplies, and a group of strangers. In
The Way Out
,
The Acrobatic Conundrum
brings this hellish scene to life, depicting the both extremes of humanity—kindness and malevolence—through scripted dialogue punctuated by breathtaking acrobatic, dance, and juggling routines.
Performances at Athenaeum Theatre (2936 N. Southport Ave.) on Thursday at 7:30 p.m. and Saturday at 5 p.m. Tickets: $30+.
3. The Spinning-Wheel Queen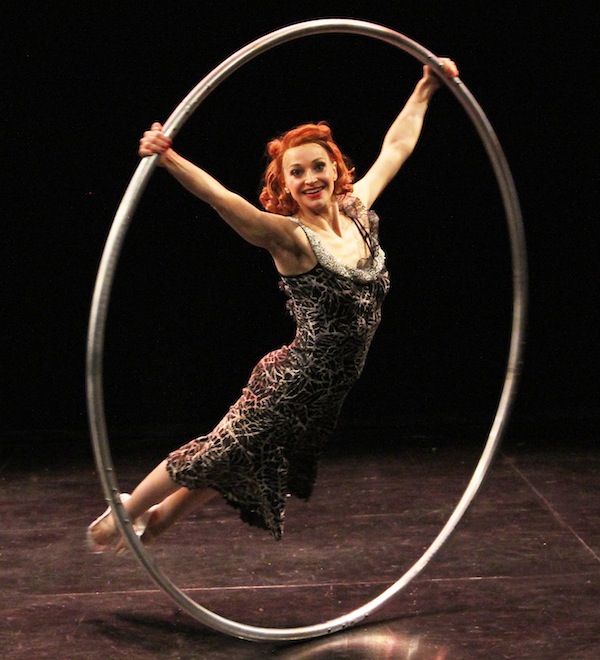 Krin Haglund
is reportedly the first woman to master the Cyr wheel, a large metal hoop in which acrobats perform various rolls and spins. During her one-woman show
The Rendez Vous
, Krin whips out the wheel but also flexes her comedic talents as well as her aerial skills, lifting herself high into the air on swaths of silk.
Performances at Links Hall on Thursday at 8:30 p.m. and Friday at 6 p.m. Tickets: $27.
4. The Exceedingly Creepy Mime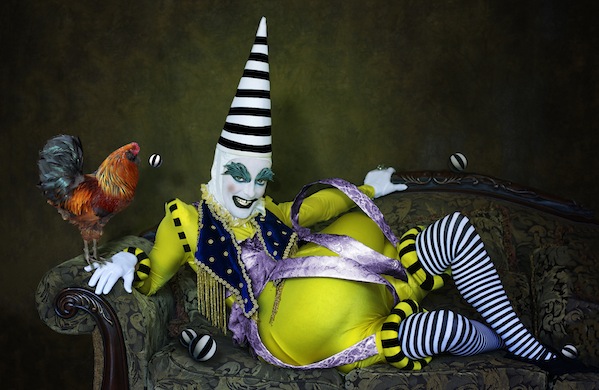 A billing as the World's Greatest Mime sets the stakes high for
Honeybuns
, a rotund, yellow-suited clown with makeup straight out of Wonderland—the creation of performance artist
Dean Evans
. The show, which is purported to combine elements from miming, improvisation, and "electroshock treatment," contains plenty of physical movement and audience interaction, so those who have, or are considering developing, an acute fear of clowns should be warned.
Performances at Athenaeum's Black Box Theatre on Thursday at 9 p.m., Saturday at 9:30 p.m., and Sunday at 6:30 p.m. Tickets: $27 (18+ only).
5. The Cartoon Cartwheeler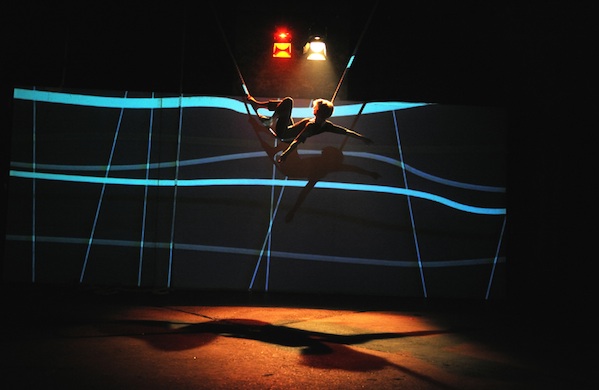 Unlike Brendan Fraser's
Monkeybone
,
Ilona Jäntti
successfully combines live action and animation in her innovative show
Muualla/Elsewhere
. Her acrobatic performances are perfectly synched with an animated background, drawing audiences into a whimsical fantasy through daring ropework and other gymnastic feats.
Performances at Athenaeum Theatre on Friday at 7:30 p.m. and Sunday at 8 p.m. Tickets: $30+ (13+ only). 
Photos courtesy of Chicago Contemporary Circus Festival and Shon McLeod.