GROUPON GUIDE TO WASHINGTON-DC
The Found Footage Festival Mines for VHS Gold in the Age of Viral Videos
BY: Patrick Winegar |
Apr 29, 2014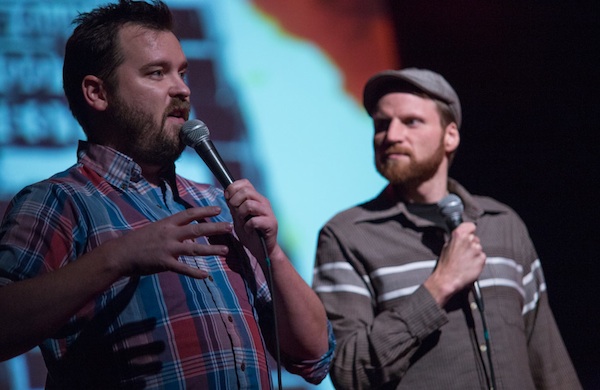 Comedians Joe Pickett and Nick Prueher are bizarre video connoisseurs. As the founders of the
Found Footage Festival
, the duo showcases an ever-expanding collection of embarrassing vacation footage, public access shopping network promos, and novelty exercise tapes that otherwise would have languished in thrift-store video bins. As they gear up for their latest tour, we asked them a few questions about their knack for turning old VHS tapes into gold.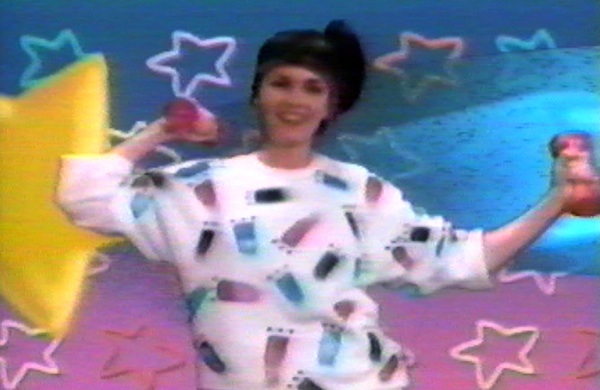 GROUPON: When did you start collecting weird VHS tapes?
NICK PRUEHER: It was 1991. … We trace it back to a training video for McDonald's janitors. It was so over the top that we just thought we needed to share it with people. So we started showing it to all of our friends in my parents' living room, and that sort of started the passion for it. JOE PICKETT: After college, I got a job at a video duplication house in Minneapolis. It's like a major city for safety videos and training videos and stuff. These companies would come in, and I'd always make an extra copy for myself and got a huge collection of awful videos. From there, it just kind of blossomed. NP: That's almost 25 years of collecting tapes at this point.
G: Are there any places in particular that are good for finding these videos?
NP: One place that we love is this thrift store called the Bishop's Attic in Anchorage, Alaska. We like to plan an annual trip to Anchorage to do the show, but mostly to check out the Bishop's Attic. In Memphis, Tennessee, there's a great thrift store called the AMVETS Thrift Store. It claims to be the world's largest. JP: It's definitely the world's filthiest. NP: I feel like we might have thrift-store lung. We might be the original people to get that disease. Spent a lot of our lives there.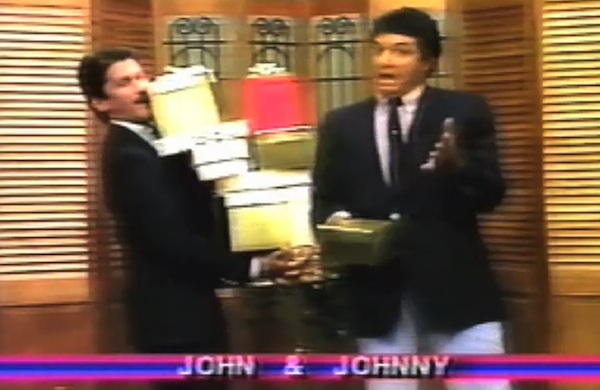 G: You also put out calls for submissions. How many of your videos come from fellow collectors, and how many come from average fans?
JP: Last year we did a 50-state tour, and a big reason for that was because we get so many people that bring us videos at shows. And it's awesome because they essentially do our work for us. NP: You find some hard-to-find stuff, too. In this new show, we have a guy who works at a local news station in Portland, and he brought us outtakes, raw footage from where they just kept the cameras rolling. … That's something we just can't get from a thrift store or anywhere else. JP: We found one [collector] in Denver a few years ago, and he was just the biggest weirdo ever, but he had an incredible collection. He invited us over [to his place] after the show and—you know, the guy could've been a serial killer for all we knew. NP: Always a risk. JP: So we went inside, and on the walls there were pictures of meat, and there were paintings of clowns on one wall, and another wall was dedicated to Barbie. We sat there at his place and watched this children's video until the sun came up. Oh, and he had this little dog that was running around named Tiny Coconut—this little chihuahua, nipping at our feet while we were watching movies. It was like a scene out of
Boogie Nights
.
G: You started your showcase back in 2004, a year before the founding of YouTube. How have viral videos on the Internet changed what you do? Do you view them as competition?
NP: I mean, we first did see it as competition because we were kind of the only game in town for weird exercise videos and things like that. So we didn't know how YouTube would affect us. What's cool now about the show is that it's stuff you can't see online. And that's increasingly rare nowadays—to have something you can't just pull up on your phone. So there's a novelty to be able to come to a theater and see that kind of stuff. JP: Normally you're watching these YouTube videos on a 3-inch-by-3-inch screen on your computer all by yourself. Something magical happens when you're in a room full of people, and you get to see these things on a huge screen. Some of these things probably
shouldn't
be seen on a huge screen. For example, one thing we feature at every show is full-frontal male nudity. NP: And in this particular show, we feature two body parts that have never been seen before. JP: Well, they've been seen before, but not in our show. And so you get to see that on a big, huge screen.
G: That's quite the plug.
JP: [laughs] Yeah, I don't know if I'm selling the show there or not.
Found footage doesn't just live on unlabeled VHS tapes. Check out five of Joe and Nick's favorite clips now making the Internet a slightly weirder place.
The Found Footage Festival is currently touring its seventh volume of found footage—catch them in Chicago at the Music Box Theatre on Thursday, May 1. Find national tour dates here, and search Groupon for movie tickets year-round.
Video stills courtesy of Found Footage Festival. Photo by Erik Ljung.