GROUPON GUIDE TO WASHINGTON-DC
The Found Footage Festival Shares Its Top Five Cringeworthy Videos
BY: Patrick Winegar |
Apr 29, 2014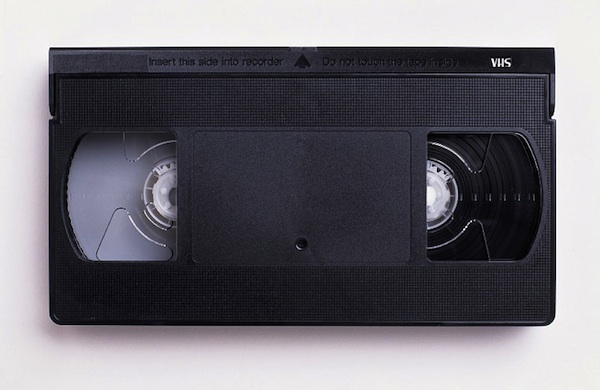 Comedians Nick Prueher and Joe Pickett turned their love for kitschy videos into a popular live show, traveling the world with so-bad-it's-good masterpieces harvested from garage sales and secondhand stores. Now in its 10th year of touring, their
Found Footage Festival
showcases their huge collection of VHS, reel-to-reel, and DVD footage that would have otherwise been forgotten. We asked these videotape experts to rank five of their favorites from their extensive archive.
5. One Kid's Opinion
"This public-access show was one of our earliest finds, taped off TV in Wisconsin in the early '90s. It's a precocious kid's review of Disney World that we've memorized and could recite by heart. Hard to pick a favorite moment, but we love his catty reaction to a technical difficulty."
4. Blessercize
"By far the most common type of video we find at thrift stores is the exercise video. We thought we had seen it all—Angela Lansbury's workout, The Caveman Workout, The Naked Treadmill Workout—and then we found this religious exercise video that encourages you to 'engage in some cardiovascular fitness unto the Lord!' Hallelujah."
3. Your Cat Wants a Massage!
Your cat mostly wants to sleep in a sunbeam, but not when Maryjean Ballner, the author of
Cat Massage!
, is around. Her long-suffering cat Champion is constantly subjected to all manner of massage techniques throughout the day.
2. Computers
This is a medley of some of the computer and Internet instructional videos that came out in the '90s and proved to have an extremely short shelf life. One piece of dialogue that has permanently entered our lexicon: "Copy an article from the World Wide Web to my nephew or whatever."
1. Video Dating
"Several years ago, David Cross came to a show in New York and gave us this two-hour tape from a video dating service from Southern California (c. 1987). We quickly picked out our favorite dudes from the tape and cut it together into several montages that were big hits at our live shows."
For more insight into how the Found Footage Festival discovers these hidden VHS gems, check out our interview with Nick Prueher and Joe Pickett. Watch more clips like these on the big screen at the Found Footage Festival's next show in Chicago at the Music Box Theatre on Thursday, May 1. Find national tour dates for the festival here, and search Groupon for movie tickets year-round.