The G-List: Archie Powell of Archie Powell & the Exports – Hemingway, Raptors, and Ping-Pong
BY: Hawley Shoffner |
Apr 1, 2013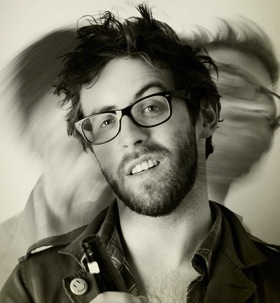 When he isn't pouring drinks at
Silver Cloud Bar & Grill
in Wicker Park, Archie Powell spends his nights churning out riffs on a Fender Mustang and howling into an amplified telephone receiver in his band
Archie Powell & The Exports
. Blending the pop sensibilities of Tom Petty with the distortion of The Clash and the energy of a beer-soaked tornado, the band packs Chicago's biggest venues, including the Metro and Subterranean. Although 2013 is shaping up to be a busy one for his band—the five-piece is in the process of booking an East Coast tour in the spring and studio time for their next album in the summer—Archie plans on spending the little spare time he has drinking Schlitz with friends and researching dinosaurs. A video for "Only So Much You Can Do" off the band's 2012 release
Great Ideas in Action
is due out in April.
Archie Powell's Top Five
Favorite new artist he's listening to on repeat:
Metz, King Tuff, and Ty Segall
Book currently on his nightstand:
For Whom the Bell Tolls
by Ernest Hemingway, picked up in a thrift shop for 50 cents
Film currently flashing across his eyelids every time he closes them:
The end of
Jurassic Park
when the T. rex takes down the two raptors
Favorite local bartender, where to find them, and favorite thing they make:
Adam Export of
Emporium Arcade Bar
's beer (with or without whiskey in it)
Where in town he'd get a drink with the musician of his choice:
He'd play ping-pong with Nirvana's bassist, Krist Novoselic, at
Happy Village
in Ukrainian Village
BY: Hawley Shoffner
Hawley Shoffner is a Chicago-based writer and musician. She spends most of her time playing ukulele, drinking Hamm's, and listening to Thin Lizzy.