The Gentleman's Cave: The Man Cave Reaches Maturity
BY: Scott Hirsch |
Jul 16, 2013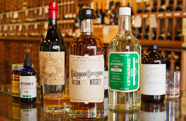 man cave (noun):
A subterranean playground for the male id, usually identifiable by neon beer signs and grunting sounds. Impromptu arm-wrestling matches likely to break out at any time.
He retired to his man cave because his taxidermied moosehead was the only one who understood him.
If this is the definition of
man cave
you're working with, it may be time to expand your vocabulary. Some men, after all, prefer small-batch whiskey to canned beer; abstract art to Budweiser signs; the warm hum of vinyl jazz records to the crackle of classic-rock radio. Enter the gentleman's cave: a sophisticated yet manly refuge for those who have flung enough darts for one lifetime and whose retinas recoil from flickering neon. I scoured some specialty shops in Chicago and beyond, interviewed some experts along the way, and found these essentials, which can turn any space into a haven for tasteful masculine leisure.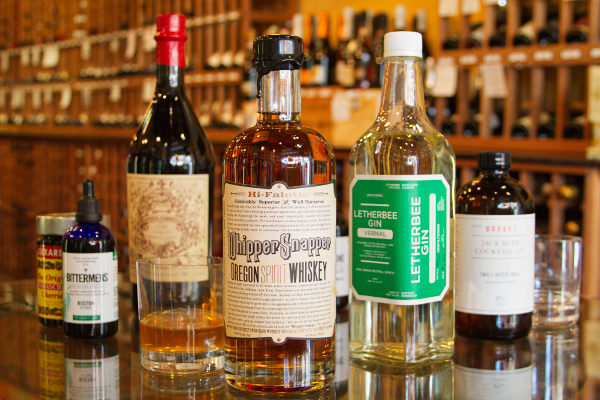 Life's a Cabernet
|
For the Bar
"When it comes to buying any spirit or mixers, my rule is, don't buy anything you wouldn't drink on its own," said Janel Syron, whiskey specialist and manager of Life's a Cabernet, a specialty wine and small-batch spirit shop in Wicker Park. Janel had plenty of other tips on keeping a gentleman's cave stocked with libations. "Start with some whiskey or some gin and build from there," she advised. One recommendation: Whipper Snapper ($33.99), a small-batch whiskey that falls somewhere between a bourbon and a rye. "For utility purposes you can mix it, drink it straight or on the rocks, and it doesn't break the bank," Janel said. She also suggested a bottle of Letherbee Vernal gin ($34.99) to accompany the whiskey. It's locally made, and she said it tastes as great on its own as it does as a base for any gin cocktail. Janel assured us that amateur mixologists don't need an alchemist's lab to concoct a good cocktail at home: "You really just need a shaker and a good bar spoon." She also recommended some must-have mixers: Bitterman's Boston Bittahs ($19.99), Jack Rudy tonic ($24.99), and Luxardo cherries ($19.99).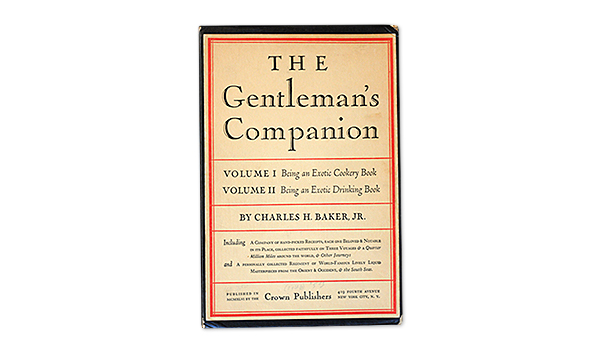 Omnivore Books on Food
|
For the Library
San Francisco–based Omnivore Books specializes in tomes with a singular subject matter: food and drink. You can stop at any liquor store for an A­–Z guide to cocktails, but Omnivore's
collectible and rare section
(available for purchase online) features books such as a 1946 printing of Charles Baker's
The Gentleman's Companion
($200), a famous two-volume tome on food and cocktails that is once again finding favor with modern gourmands. Some other eye-catching additions for any gentleman's library: an 1825 first edition of W.B. Hawkins's
Tavern Anecdotes
($200), and Francis Juniper's
The True Drunkard's Delight
($40), a collection of entertaining musings on drinking and cocktails from 1933.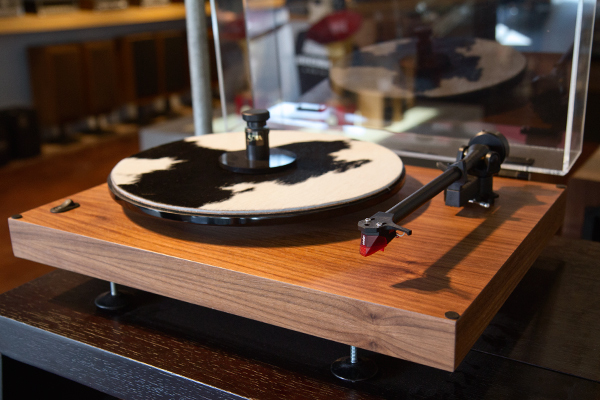 deciBel Audio
|
For the Sound System
With the resurgence of vinyl, acquiring a high-quality turntable is once again a viable way to give your gentleman's cave a retro feel. Enter deciBel, Wicker Park's playground for audiophiles for the last 15 years. The Sota Moonbeam ($750) caught my eye instantly. Manufactured just outside of Chicago, the Moonbeam boasts a real wood veneer that looks refined and minimalistic. The equipment, though, is anything but simple; it's made with a solid plinth and a Rega tonearm, and the device is built to reduce vibrations so nothing interferes with the artist's original recording.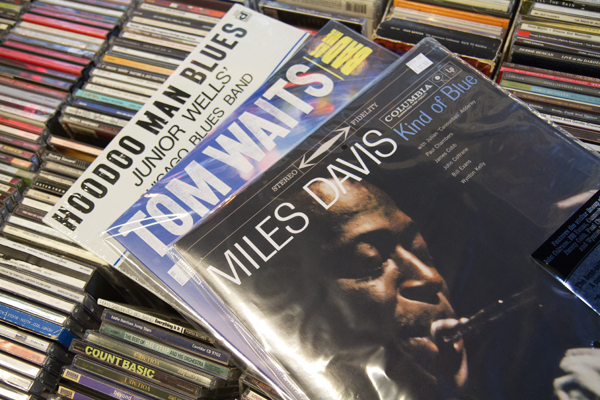 Jazz Record Mart
|
For the Soundtrack
After securing a proper turntable, it's time to build a vinyl library, and Jazz Record Mart is a good place to start. This cavernous palace of wax boasts 10,000-plus blues, jazz, and rock albums—not to mention ties to Delmark Records, the legendary blues label started in 1953 by shop founder Bob Koester. I asked manager Chad Henderson for a few choice picks—some records that would pair perfectly with a glass of whiskey with the guys. He first led me to a vinyl pressing of Junior Wells' Chicago Blues Band's
Hoodoo Man Blues
($11.99), a blues staple recorded for Delmark. We spent some more time trying to navigate the enormous blues and jazz section before heading to the general rock section, where Chad picked up a copy of Tom Waits's
Bad as Me
($21.99). Finally, after some hesitation, Chad pulled out a Sony reissue of Miles Davis's
Kind of Blue
($17.99). "It's an obvious choice," he said, "but what the hell. It's a classic."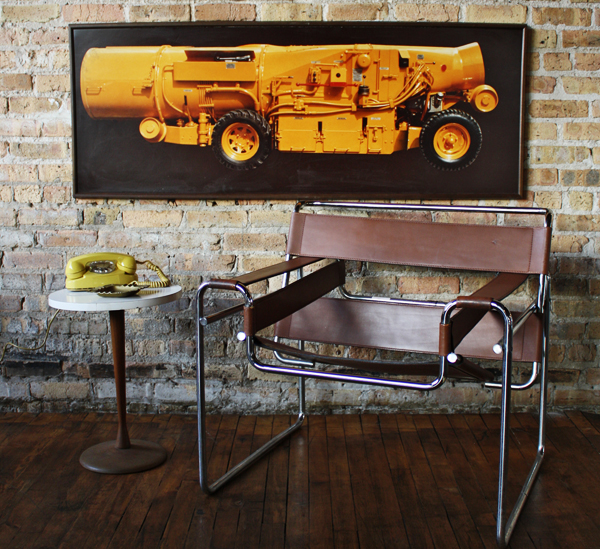 Salvage One
|
For the Walls
This 60,000-square-foot space teems with salvaged architectural specimens, including unusual furniture, funky decor pieces, and recycled art. There are some distinctly masculine pieces here—think vintage cigarette machines, industrial art assembled from salvaged railroad equipment, and an entire section devoted to vintage and turn-of-the-century bars—that make neon beer signs and foosball tables seem positively adolescent.
BY: Scott Hirsch
Scott Hirsch is a published poet, an amateur boxer, and a devout reader and writer of fiction. He dedicates his accomplishments to the memory of his mother and attributes his many failures to colorblindness.