The Get Up Kids' Matt Pryor Made Us a Playlist of His Favorite Podcast Guests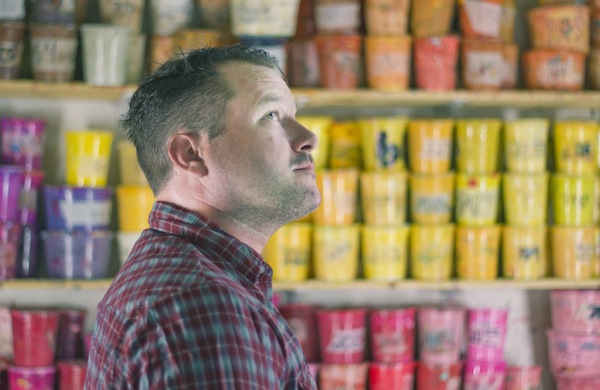 A prolific songwriter best known as the frontman for mid-90s emo outfit The Get Up Kids, Matt Pryor is himself an indie vet—and his revealing, often hilarious podcast
Nothing To Write Home About
delves into the hardcore, punk, and pop-rock acts that form the genre's backbone. When we asked Pryor to curate a playlist of his favorite music from the podcast's guests, he jumped at the chance. He's currently touring the country with several of the acts that appear on his playlist, and if his comments are any indication, he genuinely loves their music.
Kevin Devine – "Little Bulldozer"
MATT PRYOR: This song didn't get totally stuck in my head until I saw the
video
…and almost passed out from laughter. Now I can't stop singing it.
Manchester Orchestra – "Top Notch"
MP: Riffs, man. Riffs you can sing, like Sabbath or AC/DC. I haven't listened to anything this heavy in a while. So good.
Josh Berwanger – "Mary"
MP: Super catchy power pop. Sing along, clap along.
Right Away, Great Captain – "Blame"
MP: Just as powerful as Manchester Orchestra. Beautiful song.
Chuck Ragan – "Something May Catch Fire"
MP: Another Americana gem from the nicest man in rock 'n' roll.
Bad Books – "It Never Stops"
MP: Andy [Hull] and Kevin [Devine] are really on my mind right now. I realize now that could be taken the wrong way.
Allison Weiss – "One Way Love"
MP: Excellent power pop from my buddy Alli Wy Wy.
Into It. Over It. – "No Good Before Noon"
MP: A mellower side from the prince of fourth-wave emo.
Reggie and the Full Effect – "Who Needs Another Drank? Feat. Floppy Disk-O"
MP: Are you still talking about that Wrestlemania? F*CK YES I AM!
Matt Pryor will be at the Beat Kitchen on Saturday, May 17, at 8 p.m. Blue of Colors, Bob Nanna, Mark Rose, and Warren Franklin open. Buy tickets here.