GROUPON GUIDE TO WASHINGTON-DC
The Hold Steady Pick Their 10 Favorite Sports Films
BY: Dan Caffrey |
Apr 14, 2014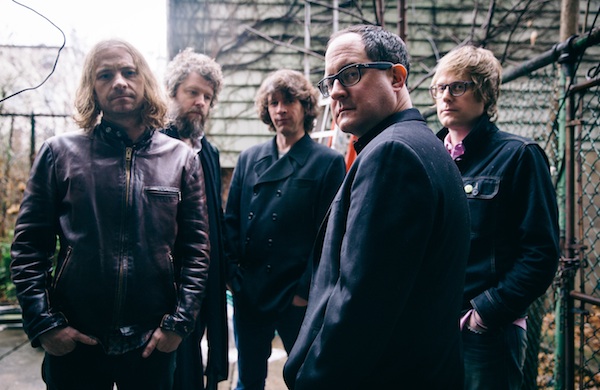 Craig Finn and Tad Kubler have stuffed a reel's worth of film references into The Hold Steady's lyrics. They also love sports. Here are their 10 favorite sports films to watch on a rainy summer day.
"It was a blockbuster summer," Craig Finn sings on "The Swish," the second track off
The Hold Steady
's 2004 debut album,
Almost Killed Me
. It was an early indicator of the band's love of movies—in that same song, Finn also references
Star Wars
("I did a couple favors for some guys who looked like Tusken Raiders") and Elisabeth Shue. The band has maintained their infatuation with the silver screen across 10 years and six albums, including their latest,
Teeth Dreams
. "Went to some movie/ It was loud, dumb, and bloody/ The third act took place in a wormhole" goes the penultimate track. When I asked Finn if that last line is a reference to sci-fi horror flick
Event Horizon
, he confessed, "It's just something I made up." On top of being cinephiles, The Hold Steady also love sports—albeit in very different ways. Finn is a noted
Minnesota Twins fanatic
, while lead guitarist Tad Kubler rode BMX bikes professionally as a kid. Naturally, we asked the band's two chief songwriters to combine their fondness of cinema and athletics. Here they are: The Hold Steady's 10 favorite sports films. Many spoilers ahead.
10. He Got Game (1998)
TAD KUBLER: This is a great movie for any father and any son. Regardless of where you live or how you grew up, there's a [theme] of "Look, you can love me or hate me, but there's always going to be a little bit of me in you."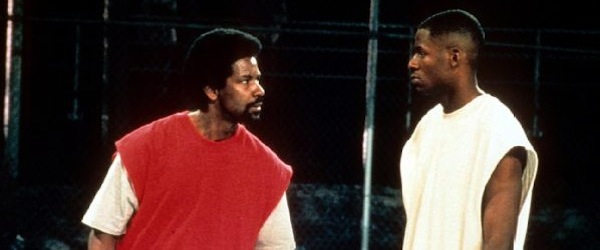 9. Slap Shot (1977)
CRAIG FINN: The Hanson brothers [of the film] were based on the Carlson brothers. Jack Carlson was on the Minnesota North Stars, and I actually saw a game where he climbed over the penalty box and went into the crowd. He didn't get all the way over, but he was punching over the glass at a fan. It's that weird thing where "Wow, they just had a brawl, and they aren't getting kicked out of the game. They're going into the box for two minutes."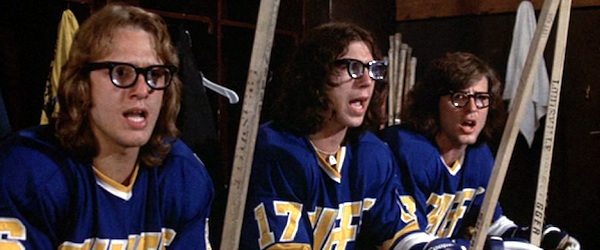 8. Hoosiers (1986)
TK: There's a great scene when [the team] gets to Indianapolis, and Gene Hackman takes the guys to this arena that's enormous. He makes them measure from the rim to the floor, then from directly underneath the rim to the free-throw line. And he tells them, "Boys, I think you'll find that these are the same measurements as our gym back home." I remember when we started playing bigger shows, the changes were enormous. We would say, "Everything sounded really weird and it was so ...
crazy
up there," and it was because we [weren't] setting up like we usually do. Now, if you ever see our band, it doesn't matter if we're in a 500-capacity club or a festival with 50,000 people. We have a little gig line. It's all lined up with Bobby [Drake's] kick drum, and everyone is just right next to each other. We opened for the Rolling Stones in Dublin, and there were 75,000 people there. It was a walk in the park.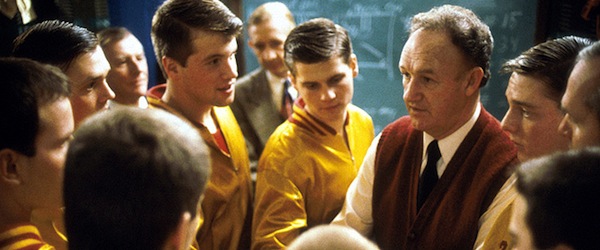 7. Moneyball (2011)
CF: I loved the book. And it didn't seem like an obvious [candidate for] a movie, just because there's no love interest. They kind of played up [Billy Beane's] daughter a little more in the movie. The other thing I thought was kind of funny was that they used a lot of baseball guys in the background roles. And what's amazing is that Brad Pitt is obviously a very handsome man, but he was so much better looking than anyone else in that movie [laughs]. It was like, "Whoa, the Greek god is walking through the clubhouse." At the end of the movie, the A's lose in the playoffs to the Minnesota Twins, who also play small ball. I'm such a fan that when they showed the game as a night game, I remembered it was actually an afternoon game.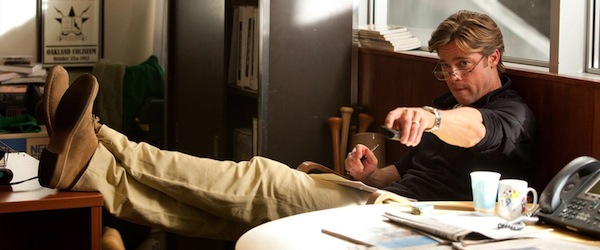 6. The Bad News Bears (1976)
TK: I'm not
not
into Billy Bob Thornton, but there isn't anything like the original
Bad News Bears
. That's the ultimate underdog story: the kids from the wrong side of the tracks and how they, with enough heart, are going to win it. I think that's definitely how we used to think of ourselves. We were like the Bad News Bears of rock. It's harder to keep that going when you've been around for 10 years and six records. You can't be the underdog forever, unfortunately.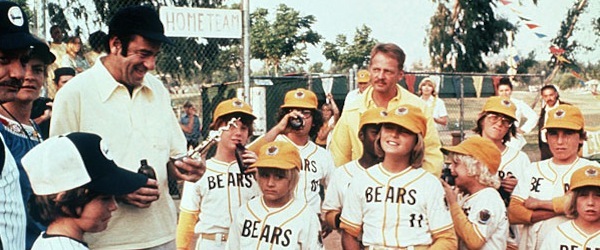 5. The Fighter (2010)
CF: You have Christian Bale as a crackhead and former boxer, which is just amazing. The scene where he sees Sugar Ray Leonard in Vegas,and goes up to him, but Sugar Ray doesn't really remember him … it's just really heartbreaking. And with Mark Wahlberg, he has all these fans and his mom's his manager, but it's almost like he doesn't want to do it anymore. He feels like there's so much pressure from the family and the town. I just think it's a really fantastic movie and a really human kind of movie.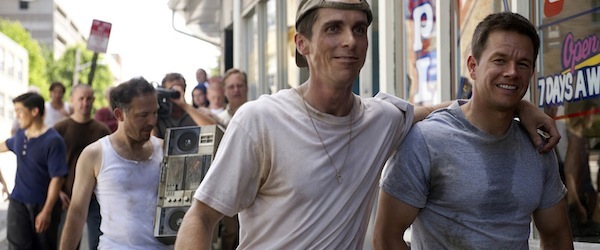 4. Breaking Away (1979)
TK: You can tell me if this technically is or isn't a sports movie. Doesn't [Dennis Christopher] look like Michael Cera? He's speaking in an Italian accent. It's totally crazy and over the top. I like how a lot of [sports movies] are about how someone has this dream, and their friends all support it.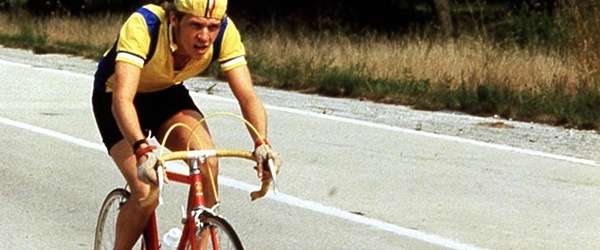 3. Miracle (2004)
CF: [It's] my all-time favorite hockey movie, and it's about the 1980 US Olympic victory. I was in third grade when that game happened, and I was actually at my end-of-the-season hockey party. We were eating pizza, and the dads started going crazy. We had no way of grasping what this meant, but of course it's 1980, and there's the Iran hostage crisis, and no one thought that we could beat the Russians. What I love about the movie is the way it shows how the coach, Herb Brooks, tried to unite the team by having the Minnesota guys play against the Massachusetts guys. I've lived in both places, so that appealed to me. Years later, when I was in high school, I actually went to a party at Brooks's house. He wasn't home [laughs]. His daughter was throwing it. She went to high school with some friends of mine, but we didn't get to see the gold medal.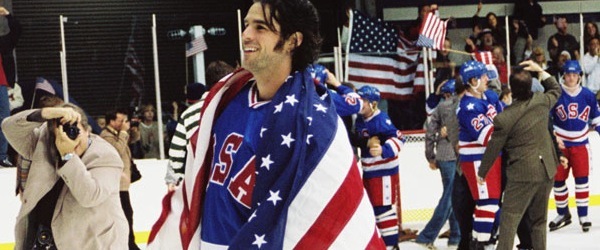 2. Raging Bull (1980)
TK: This film speaks to what some people are willing to withstand or what someone is willing to go through. There's something incredibly masochistic about that, but there's also something that's incredibly honorable about it. Where do you draw that line in the sand?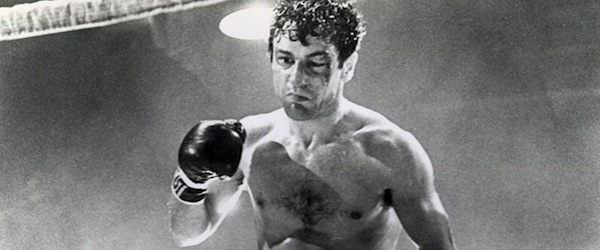 1. Rudy (1993)
CF: Two things: my dad went to Notre Dame and, more importantly, the game where they filmed all the game footage—I was at that. Boston College vs. Notre Dame, 1992. I remember at halftime, they came out and said, "We're filming a movie. Stay in your seats if you can." And they ran a bunch of plays. My seats were not good. I like to say I'm in it, but I'm probably not. I'm only in it if they have an aerial view of the whole stadium. The cool thing about the movie, if I remember it right, is that he's not even at Notre Dame. He has to get into Notre Dame first. I think he goes to a community college in the area, so at first, it's this academic struggle. And it's not like he catches the Hail Mary pass. He gets in the game. That's the culmination of it all. He runs one play. In some ways, I think that's what makes it an amazing movie. It can't all be winning the Super Bowl.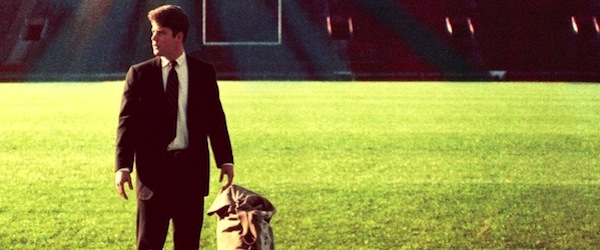 The Hold Steady's latest album,
Teeth Dreams
, is available digitally and on CD and vinyl through Washington Square Music. Catch the band on tour through the end of July.
Photo: Danny Clinch