The Hooten Hallers Are Loud, Lonely, and Loving It
BY: Reuben Westmaas |
Mar 5, 2014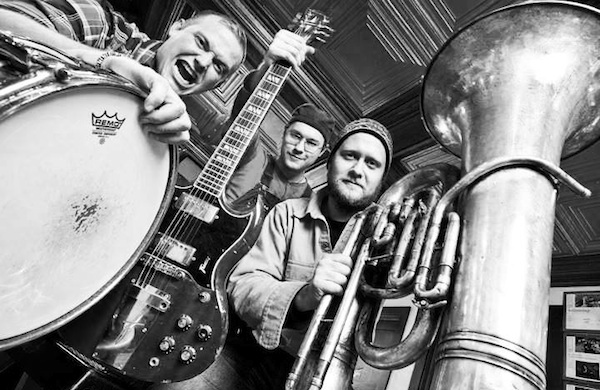 As a three-piece formed in 2006, The Hooten Hallers mixed country and gravelly blues with just a pinch of soul. Now they're back with a full horn section.
Lonely nights. Cheating hearts. Police harassment. The subjects of
The Hooten Hallers
' songs prove that no matter how hard they rock, they're a blues band to the core. Velcro-voiced frontman John Randall, multi-instrumentalist Paul Weber, and hitting-things enthusiast Andy Rehm have composed the lineup for the majority of the group's existence. But with the release of last year's more expansive
Chillicothe Fireball
, the band recruited some extra members for the road to play piano, baritone sax, and pedal steel. It's a high-octane experience, from Randall's rowdy fretwork to Rehm's standing drumming style—all the better for him to scream into the microphone.
The Hooten Hallers play Reggie's Music Joint (2105 S. State St.) on Wednesday, March 12, at 9 p.m. Tickets are $10–$12 and can be purchased here.
Check out the video for The Hooten Hallers' "O, Jolene!":
Photo courtesy of the artist
BY: Reuben Westmaas
Reuben writes about whiskey at work and drinks it at home. He also writes and edits the arts magazine Sixty Inches From Center.