The Humminbird Channels Cosmic Vibes at Chicago Psych Fest V
BY: Collin Brennan |
Jan 13, 2014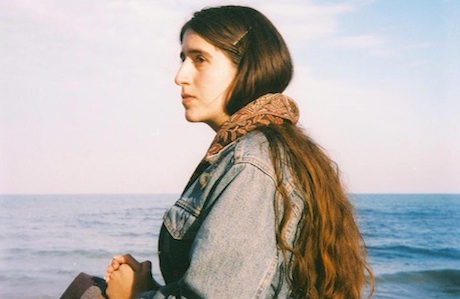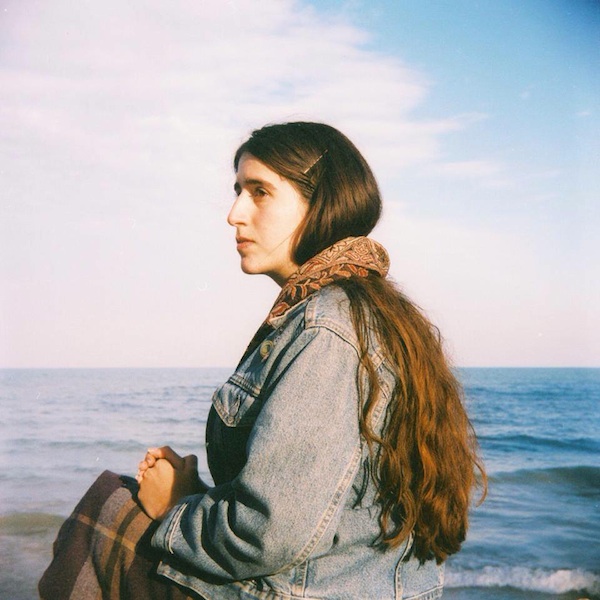 Muyassar Kurdi wants to make you uncomfortable. Not in a standing-too-close-to-your-face kind of way, but in a way that gets inside your head and stays there for awhile. "Music ought to be mind-altering," she says. "If it's not mind-altering, it's nothing I'm interested in." Kurdi has been performing as
The Humminbird
for a few years now, but that word—"performing"—only grazes the surface of her artistic pursuits. The sometimes-poet, sometimes-musician recently published a book of erotic poetry, and when she's not working on the follow-up novella, she's crafting organic soap to sell on her band's upcoming tour of the East Coast. I sat down with Kurdi at
Cafe Mustache
to ask her about The Humminbird's upcoming appearance at The Hideout's
Chicago Psych Fest V
, where they'll be altering minds on Thursday, January 23.
We first met when you invited me to perform at an event called the Humminbird Poetry Series. It was only later that I found out you played music under the same name. So, what exactly is The Humminbird? Is it a catch-all name for your various artistic projects?
It's always changing. My music has been inspired by the poetry, and the poetry is a means for my music. Humminbird consists of a full cast of collaborators that I admire in the city.
So it's not just you?
No, it's a rotation of my friends who sit in on my sets. We're collaborating with tons of folks, but with the same philosophy in mind as the poetry series. That's why they have the same name.
And what's that philosophy, exactly?
The philosophy is that everything changes. You always have to adapt to a new environment, new players, a new energy. I feel like everyone's at harmony with each other—and usually it's good friends of mine so we're all on the same page.
What's the most people you've played with at the same time?
Oh, man, it's gotten to be so wild up there. I'll take a guess and say maybe six or seven of us altogether. I'm thinking of one real wild one at The Hideout with Steve Krakow, Alejandro Morales, Nicole Miller, Kyle Klipowicz…
Steve Krakow also mentioned you in the Reader's "Best Of" issue, right? He called you the "Best Freak Folker who Makes Soap and Writes Books of Erotic Poetry."
Yeah, isn't that wild?
The last time I saw you perform [at the Humminbird Poetry Series], you read a couple lines of poetry and then launched into an improvised song. In general, do you distinguish between "poetry" performances and "music" performances? Are people ever sure of what they're going to get?
We're always the same band, but it's just different configurations—different sounds involved. It always has that same psychedelic, droney, poetic, tonal,
cosmic
vibe to it, but it's always going to be different.
What gives something a "cosmic vibe"?
It's something transcendental, you know? Something provocative. Something you can have revelations to.
On your website, you write that your creations are centered on "vulnerability," "transformation," and "sensuality." I'd like to ask you about that first word—"vulnerability." Do you feel vulnerable when you're on stage, or do you feel powerful?
I feel both. They can't exist without each other, and I know that…anyone who's on stage is vulnerable. When I'm pouring out my heart with whatever—my poetry, my words, my vibrations of my autoharp or whatever—it's like, honest truth. And that makes me powerful, because what's more powerful than honesty?
Walk me through the most transcendent show you've ever played. I want to hear something magical. Have you ever felt like the laws of physics were in danger of collapsing?
2013 was probably my favorite year for shows. I played a really cool one at The Empty Bottle. It was a fundraiser for
Intuit [The Center for Intuitive and Outside Arts]
, and everyone was so in tune with each other—everyone was feeling it. And that's what I've noticed even about people who watch us…We are all just in harmony with each other. I really felt it that night. It was explosive. It was big. It was wild. It was chaotic. It was like I was conducting everyone with the rise and fall of my voice. Everyone just listened in on what I was doing and followed each other.
It sounds like you leave a lot of space open for improvisation.
My songs, they're not totally the same every time I play them—but they're not improvised, either. There's always room for change, and the change comes with the fact that there's different players involved, and we're going to respond to each other differently. We're going to speak to each other musically.
So aside from playing music, you also make and sell your own organic soap. How did you get into that?
I started doing that a couple years ago with my friend and collaborator Kyle Klipowicz. A couple years ago, we were both inspiring each other to be more autonomous and so we did a lot of gardening…a couple years ago, I built some raised garden beds, and I've been composting and making [my] own things and not relying on mass-produced shit. The idea is to just be more skillful, and that's something I've been thinking a lot about lately.
So as far as your show at the Hideout, do you have a plan? What can people expect to see from The Humminbird at Psych Fest?
Well, we'll see what happens. I'm not going to be rigid and plan everything song by song by song. But there are songs. There are loose songs. Openings and closings. But I do know I am going to feel out the vibe that night and adapt accordingly. And I do know I want to be on the heavy side, considering that it's Psych Fest. But I've been heavier lately, anyway.
Catch The Humminbird at The Hideout on Thursday, January 23, at 8 p.m. While you're there, make sure to buy a bar of Mother Earth soap to support the band's upcoming tour of the East Coast.
Photo: Rachel Winslow
BY: Collin Brennan
Guide Staff Writer
Collin is a senior editor and a staff writer for Consequence of Sound. He self-publishes zines and moderates writing workshops for The Chicago Publishers Resource Center (CHI PRC).