The Hungry Motorcyclist's Guide to America
BY: HALLEY LAWRENCE | 5.28.2014 |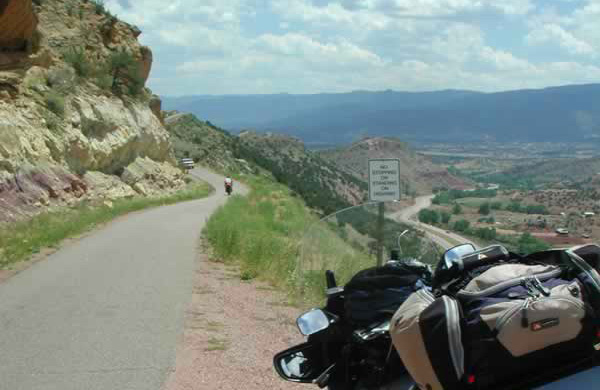 The Journey Is the Destination Inked onto the pages of Robert Pirsig's Zen and the Art of Motorcycle Maintenance: An Inquiry Into Values, these words first hit printing presses in 1974: "Sometimes it's a little better to travel than to arrive." Though decades have passed, many folks still hold Pirsig's ideas close to their hearts—especially Steve Jones, the long-distance motorcyclist behind RideToEat.com, a user-generated database of biker-friendly restaurants. The site celebrates Pirsig's theory of travel, giving bikers a place to ruminate about their favorite routes and the little-known pit stops. "[Motorcycling] is an amazing interaction between your mind, your body, and a machine that has incredible abilities," Jones said. "When you get on the right kind of road—a nice, twisty one with beautiful scenery—it's an experience that you can't get any other way." America's Best Routes In Jones's opinion, motorcycling is the best way to explore America. "I could go on and on about favorite roads," he said. "Most of them are in the Ozarks, the Rockies, the Sierra Nevadas, and the Pacific coast. Stuff that everyone should see once in their life. There's an old saying that goes something like: 'Driving a car is like watching a movie, riding a motorcycle is like starring in one.'" For those planning summer motorcycling trips, he recommended a few specific routes: CA-190 on the west face of the southern Sierra Nevada mountains, CA-36 over the coastal mountains of Northern California, and Beartooth Pass Highway and the Chief Joseph Scenic Highway east of Yellowstone National Park.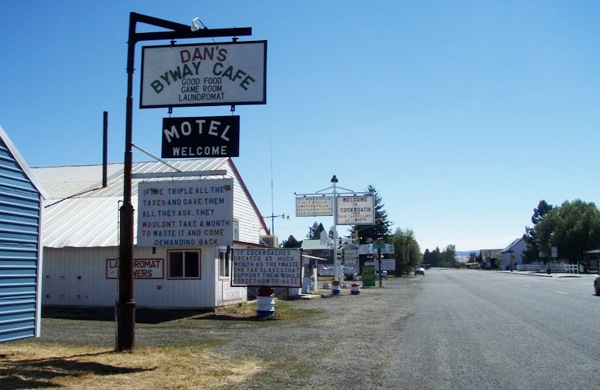 Hidden Gems Off America's Highways For Jones and the those who frequent his site, pit stops at remote burger bars and mom-and-pop breakfast joints are integral to the motorcycling experience. "Some [restaurants], you go because the food is so good; some because it's just a great place on a desolate road. You go because it's an excuse to ride that road." Despite motorcyclists' rowdy image, Jones said he and his hog-riding cohort rarely feel unwelcome in the restaurants they visit. "If you have six or eight riders that show up somewhere that's not used to it, they might react as though you're part of a stereotype. But if you behave like a human, that goes away pretty fast." He added: "We're not revving our engines, spinning donuts in parking lots, or staring at local politicians' daughters." Here are a few of his personal favorites: Cafe Diablo (Torrey, Utah): "That's right near Highway 12, which is one of the greatest motorcycle roads on the planet." Fast Eddie's Bon Air (Alton, Illinois): "I don't think many would disagree." Moonshine Store (Martinsville, Illinois): The remote town boasts a population of two on a typical day, but thousands of motorcyclists roll into town for the Moonshine Lunch Run, a gathering that benefits various charities. "One person took a video on a drone one year—you could see motorcycles stretched as far as you can see. It's a tiny general store, but they sell thousands of burgers that day." Triumph Grill (St. Louis, Missouri): "A beautiful place with a biker theme and even a beautiful museum." Snacks for the Road Pit stops are one of the joys of the open road, but bikers don't always have time to pull over. When portable snacks are a necessity, Jones suggested protein-packed jerky. However, he warned against one potential danger. "I was on a two-day rally in the Midwest and had a bunch of venison jerky that I make myself. I was riding down the road, grabbed a piece of jerky, [and] stuck it under my helmet. The wind caught under my helmet … and blew the pepper up into my eyeballs. I had to pull over [for] about half an hour." You can check out his DIY recipe for spicy venison jerky at his other website, KillerNoms.com. Still looking for lunch on the road? Check for deals on restaurants in any town you're passing through. Photos courtesy of RideToEat.com
BY: Halley Lawrence
Guide Staff Writer
Halley is a Chicago writer with southern roots. When she isn't typing, she enjoys cooking without recipes and designing garments for her upcoming clothing line, Ambidestre.