GROUPON GUIDE TO WASHINGTON-DC
See It or Skip It: The London Eye Ferris Wheel
BY: Liz Juranek |
Sep 8, 2015
What is the London Eye Ferris Wheel?
Europe's tallest ferris wheel, newly rebranded as the Coca-Cola London Eye, soars 442 feet above London and the River Thames. It's the most popular paid tourist attraction in the United Kingdom; fortunately, up to 800 people can fit on each ride. Oh yeah—it also played a big part in a Doctor Who episode.
Why am I here?
I'm visiting London for the first time after only seeing it in PBS murder mysteries.
What to Expect on the London Eye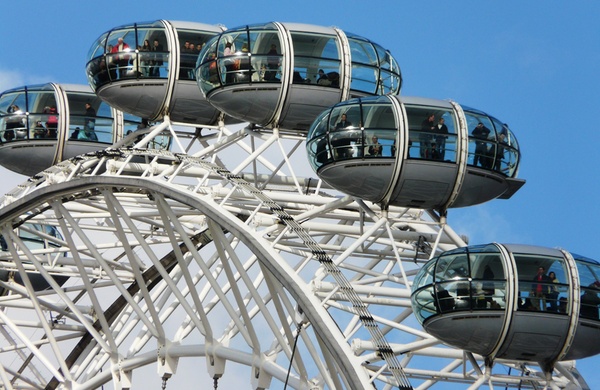 The ferris wheel rotates for about 30 minutes—so slowly that it doesn't even stop for people to hop on and off. During the rotation, you can gawk at the sights or interact with in-car touchscreens to learn more about the buildings below.

On the rare clear day in London, you can see as far as Windsor Castle, nearly 25 miles west, from the Eye. Closer by are Westminster Abbey (where Prince William married Kate Middleton), the Palace of Westminster (home to Big Ben and the houses of Parliament), Buckingham Palace (where the queen and her corgis live), and countless other famous buildings—this is London, after all. You practically trip over historical buildings here.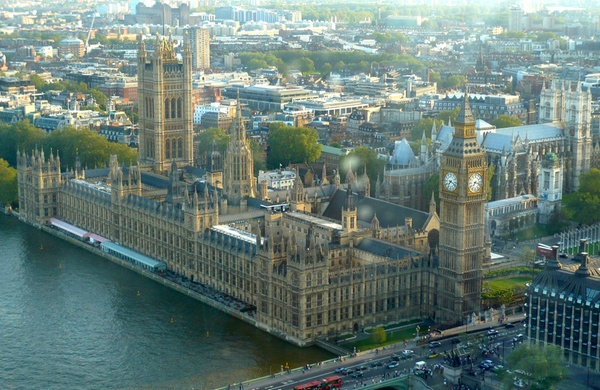 The Verdict
Skip it. While London is brimming with notable landmarks, seeing them from a bird's-eye view isn't ideal. Walk the streets instead—it's certainly cheaper than a London Eye ticket, which is £30. If you want some background on the city's history and buildings, plus a unique perspective, book a London Duck Tour. The ducks, land-and-sea vehicles used during World War II, have been refurbished and now carry passengers on both the streets and the river for tours. If you are still looking for an activity or experience that interests you check out our things to do in London deals for inspiration.
Photos courtesy Amy Thomann, Groupon