The Makings of a Midnight Movie at Music Box Theatre
BY: Mae Rice |
Sep 12, 2013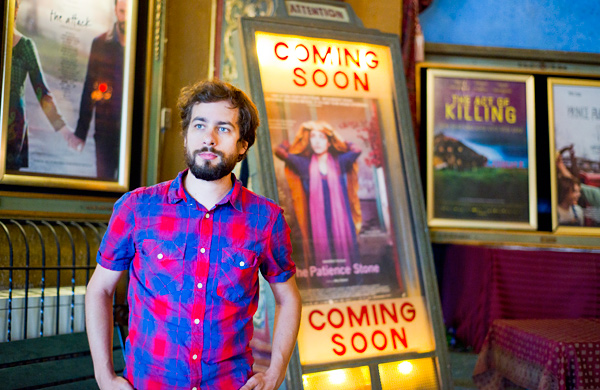 The
Music Box Theatre
has a sterling reputation with film buffs:
Parks & Recreation
star
Nick Offerman
recently called it "the greatest art house in Chicago, [and] possibly in the country." But the theater sheds this serious distinction every Friday and Saturday, with two action-packed
midnight screenings
of cult classics, per night. The action in question could be a satirical superhero battle, as in
Scott Pilgrim vs. The World
, or a string of campy murders, as in
Friday the 13th
. Both films will be showing this month—
Friday the 13th
, aptly enough, on Friday, September 13. Douglas McLaren, the theater's head projectionist and repertory programmer, is the curator behind the midnight movie series. He draws up the quarterly schedule from a massive list, composed of his own ideas and fan requests. I sat down with McLaren to talk about the fiery passion of midnight movie-goers, some classic midnight films, and his thoughts on a
Trapped in the Closet
spinoff that hasn't been made—yet.
THE RECIPE FOR A MIDNIGHT MOVIE
If a movie starts at midnight, it ends around 2 a.m., which means it needs to keep viewers from dozing off. McLaren jokes that to keep sleepy people engaged, midnight movies should be made according to
Roger Corman's
blueprint, "[where] you can make whatever you want so long as every 20 minutes, there's some naked person in it." However, late-night movies can also grab viewers' attention without nudity. The theater shows R. Kelly's hip-hopera,
Trapped in the Closet
, with subtitles, to transform it into a sing-along. Similarly, during cult classics like
The Princess Bride
—"where people know every line of dialogue"—reciting the script keeps most people awake.
THE POWER OF MIDNIGHT MOVIE-GOERS' ENTHUSIASM
For McLaren, the crowd's passion for movies is the best part of the series. Occasionally that enthusiasm segues into mild pandemonium, though, as it did with
Hobo with a Shotgun
, a midnight movie from two years ago. "[It] has everything you need right in the title," McLaren says. The movie drew a lot of people. "A lot of very drunk people. A lot of folks maybe not knowing quite where the bathroom was," McLaren politely explains. The crowd was so enthused that a few of them smashed the poster case and tried to run off with the poster.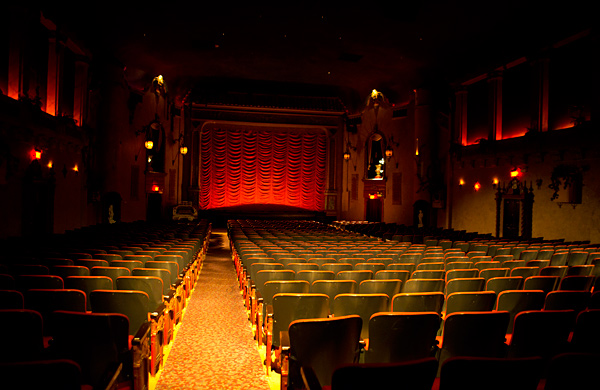 THE APPEAL OF WITCHING-HOUR CLASSICS
The Room
(playing September 20): Fans and detractors alike argue that The Room, a 2003 indie film by Tommy Wiseau, is the worst movie ever made. McLaren likens its appeal to that of an awful sandwich. "You've got a friend who's like, 'Oh man, this sandwich I got is disgusting, you have to try it.' [And] you're so curious, you're like, the sandwich can't be
that
bad." Overall, he says, "it's definitely the Malort of cinema."
Jurassic Park
: When
Jurassic Park
came out in 1993, with its tale of modern-day dinosaurs turning the tables on the scientists who created them, the midnight movie-going demographic was at a very precise age: the dinosaur-loving age. McLaren explains that for these fans, "
Jurassic Park
is nostalgia, but it's [also] a really excellent movie." Even if they were too young to see it in theaters, he adds, "[they] have strong memories of watching it three or four times a day on VHS."
The Rocky Horror Picture Show
(playing September 21; October 25–26): This is a movie where Transsexual, Transylvania, is a real place and a main character is born in a tank. McLaren deems Rocky Horror's appeal self-explanatory.
THE IDEAL MIDNIGHT MOVIE (THAT DOESN'T EXIST YET)
"I mean, I would love to see R. Kelly in a John Waters and David Lynch collaboration," McLaren says, describing his dream midnight movie. "There's gotta be some R. Kelly gunplay in it. For me, I tend to enjoy when we run some of the weirder exploitation fare, so seeing R. Kelly in the middle of a horror movie could be really solid. [...] There's definitely gotta be a slow jam in there, maybe before the zombies come out—you gotta have some romance, otherwise how are you going to care about the characters? And he's narrated making food—I'd love to hear him narrate shooting zombies. I could have him singing through the whole damn thing.
Trapped in the Zombie
."
Photo: © Timothy Burkhart, Groupon