GROUPON GUIDE TO SAN FRANCISCO
The Mission is Turning Japanese
BY: BarFlySF |
Feb 10, 2014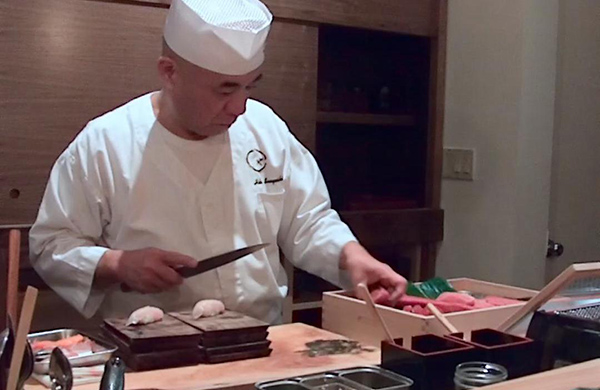 The San Francisco Peninsula and South Bay, with their strong Japanese populations, have long had a multitude of sushi and izakaya (small plates) restaurants; but the last two years have brought even more Japanese eateries to San Francisco.  Many serve traditional Japanese plates such as edamame, kushiyaki (skewered grilled items), karaage (marinated fried chicken) and udon or ramen soups along with sushi and sashimi. The Mission already has its share: Minako, Blowfish, Cha-Ya (vegetarian), Nihon Whiskey Lounge, Ken Ken Ramen and Nombe, to name a few. But the three newcomers below have made this neighborhood a destination for an authentic Japanese dining experience.  Is the Mission turning Japanese?  We really think so.
Maruya
(2931 16th Street)
Opened last October, Maruya is the newest fine dining Japanese establishment in the Mission.  Chef/Owner Masa-san (Masaki Sasaki) and Executive Chef Hide-san (Hidebumi Sueyoshi) hold court behind the case-less cypress bar that centers the tranquil, wood-paneled restaurant.  Both chefs have extensive experience with stints in Tokyo, New York, Las Vegas and San Francisco, garnering four-star reviews along the way. Top quality pristine ingredients are featured in the raw fish and cooked items, many with minimalist Japanese sensibilities of showcasing the primary component in a beautiful presentation. Do yourself a favor and let the chefs guide you through the experience. Sit back, relax and enjoy the Omakase (chef's choice) menu by Masa-san, which includes a mixture of cooked and sushi items (including an amazing dashi-poached tomato).  Or, go with Hide-san's sushi-centric menu where each piece is properly seasoned and served one piece at a time on top of a ti leaf (no soy sauce necessary here). With seating for only 25, it would be wise to make reservations in advance.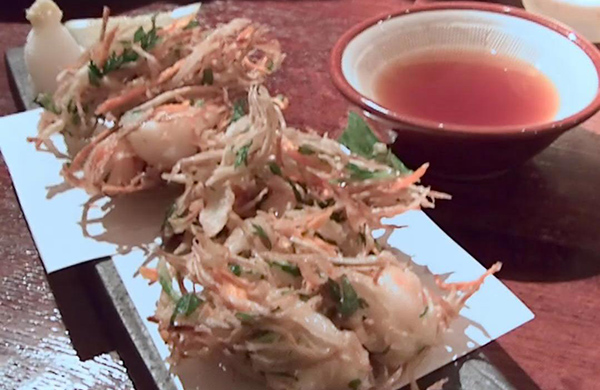 Izakaya Yuzuki
(598 Guerrero Street)
Upon being seated you will notice that there are no soy sauce bottles to be found anywhere on the tables. That is because Chef Takashi Saito makes sure that each dish has enough umami flavor by preparing most of the food using "koji," made from fermented cultured grain or soybean generally used to make sake, miso and soy sauce.  Open since 2011, Saito-san may have started the koji trend since it is now a common ingredient at many restaurants
across the US
, including nearby
Bar Tartine
.  There are many plates to choose from, including otsumami (snack), grilled and crispy items. Each one of the dishes is carefully prepared, flavorful and beautifully presented.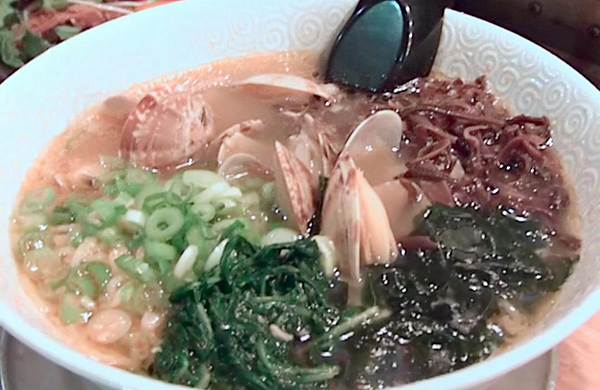 Ramen Izakaya Goku
(3232 16th Street)
San Mateo's Shabuway team is on a tear moving northward and invading the City. They have exclusive rights to operate US outposts of Men-Oh Ramen from Tokushima, Japan which is expanding outwards from the first one opened in the Inner Richmond, right next door to Shabuway.  They also opened Waraku Ramen in Japantown. They could have brought Men-Oh or Waraku to the Mission, but they opened Goku instead.  The ramen offering between the three are all distinctly different, and Goku's is a selection of five types, including an interesting clam and garlic version. Several izakaya tapas-style small plates such as wasabi fries, grilled squid or fried shrimp with chili sauce are also available.  With no reservations taken, there can be a wait on busy evenings for their reasonably priced Japanese fare, but take note that they are open for lunch on weekends.