GROUPON GUIDE TO WASHINGTON-DC
The Most Delicious Moments in Food Advertising
BY: Halley Lawrence |
Apr 10, 2014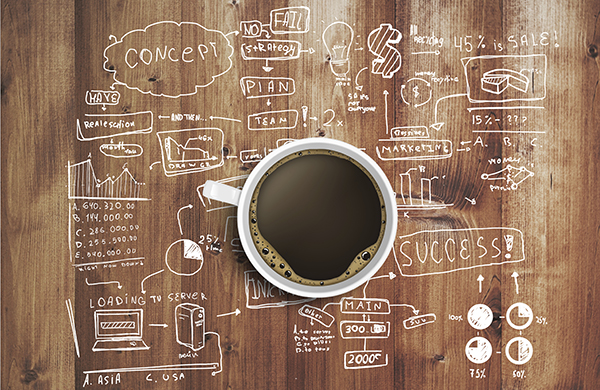 With a new season of
Mad Men
approaching, many viewers have advertising on the brain. Even if you've never pitched an ad concept Don Draper–style, you probably know a good commercial when you see one—maybe it's the Dove Chocolate ad that makes you drool or the Penelope Cruz Nespresso spot that makes you crave caffeine. We were curious about what makes certain ads so effective, so we talked to Martin Lindstrom, Karen Post, and Sally Hogshead. These three branding experts eat, drink, and breathe advertising, so they had plenty to say about their own favorite culinary commercials.
The company:
Wendy's
The campaign:
"Where's the beef?" Danish branding specialist
Martin Lindstrom
was one of
Time
magazine's 100 most influential people of 2009. He named this Wendy's commercial as his personal favorite. The commercial's tagline, "Where's the beef?," went viral quickly once it aired, achieving meme-worthy notoriety long before the age of the Internet. "The commercial managed to create a catch phrase across the US and Canada back in 1984," he said. "Thirty years later, [it] sticks with every adult American as a phrase one will never forget. And all this based on just 30 seconds of airing time!"
The company:
Pepsi
The campaign:
An alliance with Michael Jackson Lindstrom described Pepsi's collaboration with Michael Jackson as "the world's most iconic commercial." The campaign, he said, "kick-started a trend which still today, 30 years later, can be seen on TV—the celebrity obsession." The brand milked its partnership with Jackson to the max by riffing off the star's signature sounds and dance moves, blurring the lines between advertising and entertainment.
The company:
Chipotle
The campaign:
Farmed and Dangerous
miniseries
Karen Post
, a branding consultant who's worked with Fortune 500 brands such as Johnson & Johnson and Xerox, believes that today's advertisers are learning the art of subtlety—and that it's paying off. She saw this trend best exemplified in Chipotle's four-part miniseries,
Farmed and Dangerous
. "[The miniseries is] a little satire about industrial farming practices because [Chipotle] disagrees with large-scale industrial farming," she said. "It's a soft brand approach. At the very end, it says 'Chipotle,' but there's not product placement throughout." The campaign resonated with a hard-to-reach, skeptical demographic thanks to its gentle approach, which appealed to beliefs rather than brand loyalty.
The company:
Jägermeister
The campaign:
Intentional mystery Branding guru
Sally Hogshead
believes less can be more when it comes to advertising. In fact, she said that Jägermeister owes its commercial success not to its taste (which she describes as "black licorice laced with Robitussin and battery acid") but to the practice of intentionally maintaining an air of mystery. In 1985, Baton Rouge's Advocate published an article claiming opium and quaaludes were among the liquor's unnamed ingredients. Rather than refuting the story as nonsense, Jägermeister investor Sidney Frank embraced the confusion by printing and posting the article in college bars across the country. The result? Jägermeister went from an unglamorous after-dinner digestif to the preferred drink of the dancing-on-the-bar crowd.