The Northbrook Ice-Skating Shop That Helped Jason Brown Get to Sochi
BY: Stephanie McDaniel |
Feb 20, 2014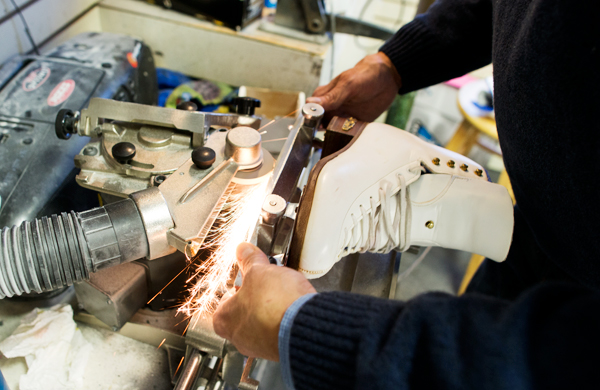 Our five favorite items at Rainbo, from a stuffed fish that absorbs foot odor to a gear bag strong enough to double as a car jack.
Rainbo has been a fixture in Chicago since 1956, when it abbuted the city's first indoor rink on Clark Street. And though the location has bounced around since then, the shop's acclaim has continued to grow. Today, it enjoys a reputation as "one of the very few totally figure-skating stores [in] the country," according to Linda Albergo, one of the shop's skate technicians. Skaters from all over the world order their custom skates from Rainbo, including
Agnes Zawadzki
and Olympic bronze medalist Jason Brown. "This is his home store and we raised him all the way up," Linda says of Jason. In fact, once word got out that Brown was headed to the Olympics, Rainbo's staff set up a life-size print of him that everyone in the shop signed. Full of good luck wishes, they sent it off to him in Sochi, along with a pair of custom skates. In addition to selling items, everyone who works at the shop sharpens, stretches, and fits skates. Linda explains that sharpening skates "is science and technology, a little bit of both. And some of it's feel too. The way the wheel feels when you're sharpening. You can tell if it's right or wrong if it's too rough or you need to change it or dress it." That blend of precision and intuition is exactly what draws customers from Wisconsin, Iowa, and St. Louis, and online orders from around the globe. A good pair of blades may be paramount for success on the rink, but skaters also rely on Rainbo to supply them with the extras they need to protect themselves and stay organized. Below, Linda highlights five of her favorite items, many of which also prove helpful off the ice.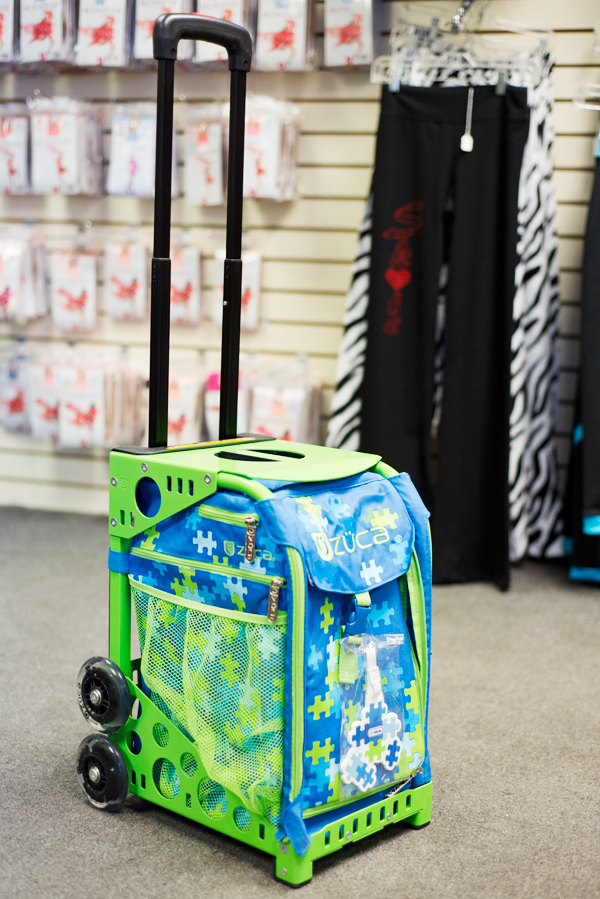 Zuca Bag Frame and Insert ($110 for the frame, $39 for the insert)
These square Zuca bags may look like ordinary roller bags, but they possess super strength. Linda explains that the aluminum frames can hold up to 300 pounds, "so you can put your skates in them and sit on them when it's busy at the rink." One time, someone even balanced a Mini on top of four of them—one under each tire—and took a photo.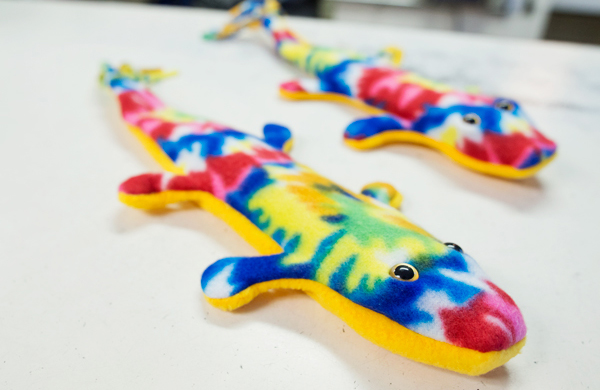 Stinkeez ($26.95)
These cute, stuffed fish absorb moisture and help fight odors and mildew by exuding a peppermint, cinnamon, or vanilla scent. They fit perfectly in skate boots, but can also be inserted into any shoe, gym bag, or potpourri dish.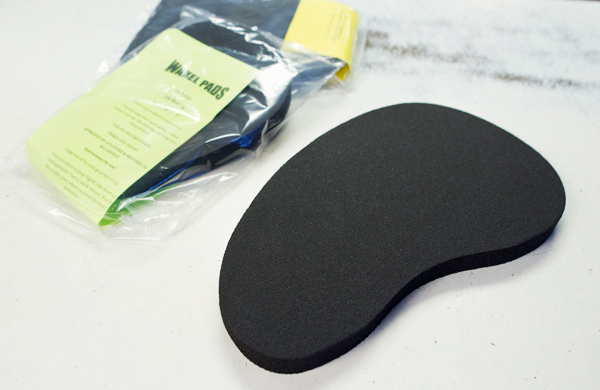 Waxel Tailbone and Hip Pads ($16.95 each)
These pads can be a skater's best friend. They slip inside skate clothes and provide cushioning against falls on the ice. The pads come in different lengths to accommodate skaters of different sizes and weights, as well as varying thicknesses to provide extra cushioning for those working on doubles and triples.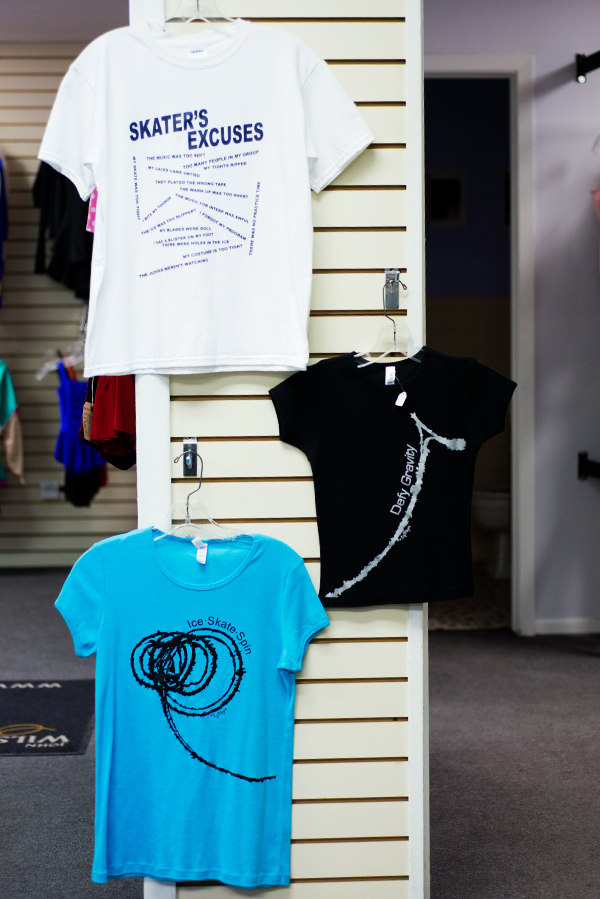 Skater-Themed T-shirts ($14.95+)
Near Rainbo's changing rooms, two racks of T-shirts help skaters and fans express their enthusiasm for the sport. One features a series of spirals that mimic the design skates make on the ice when you're traveling during a spin. "Which you're technically not supposed to do," Linda jokes.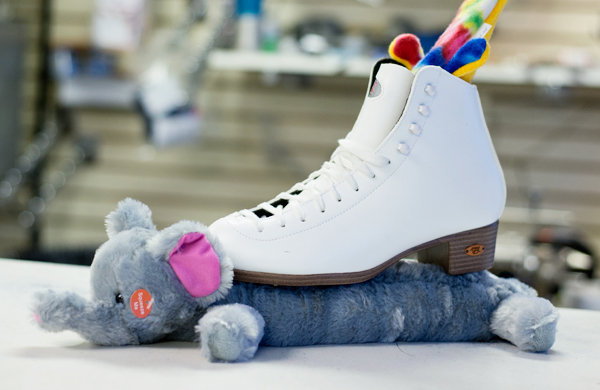 Zookerz Animal Blade Covers ($26.95)
These fluffy animal covers don't just look cute; they soak up water to keep blades dry and prevent rust. They also make noises. The elephants, seals, tigers, and penguins all emit their respective calls when squeezed. Linda's favorite, though, is the monkey. "The monkey starts out with this 'eh eh eh ehh' and goes up to a decibel level of a bunch of monkeys screeching. It'll drive you crazy."
Photo: Tim Burkhart, Groupon