The Purple One of the Vegetable Kingdom Reinvents Itself
BY: Katie Cortese |
Mar 25, 2013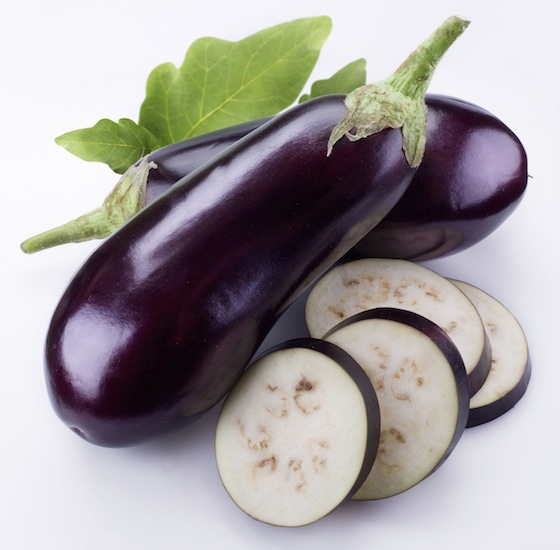 Eggplant has a deep, dark secret: it has a propensity to disgust palates with its bitter taste and slimy texture. Mike Rabi, manager of Cedars Mediterranean Kitchen in Chicago, is a fan of eggplant but not the dreaded "slimy part," he said. His simple solution to absorb the health benefits of eggplant with nary a gag is a simple recipe on the menu at his restaurant—baba ghanouj.
"It is such a different flavor than you get from anything else," he said. While his staff churns out the creamy dip in large batches—using 20 pounds of eggplant every day—Mike has pared down the recipe so you and a few other stomachs can savor the unique taste.
Baba Ghanouj
What You Need
1 large eggplant
¼ cup lemon juice
¼ cup tahini
1 tablespoon fresh parsley
1 tablespoon fresh mint
3 garlic cloves, minced
Salt to taste
Blender<p>
What You Do
1. Toss the eggplant on the grill and cook until soft.
2. Let the eggplant cool off, then peel away the skin.
3. Put the insides into a blender and blend till smooth.
4. Add salt, lemon juice, garlic, mint, parsley, and tahini.
5. Blend entire mixture for about 5 minutes or until thick.
6. Serve with pita chips.
7. Eat slowly while staring blankly out your window at passersby.
Compare your baba ghanouj skills with the those of the chefs at Cedars Mediterranean Kitchen in Hyde Park. This recipe is a standout on their menu, which also includes a variety of kebabs and falafel sandwiches.