The Ramen Fad Continues in Boston
BY: Fiona Coxe |
Jan 29, 2014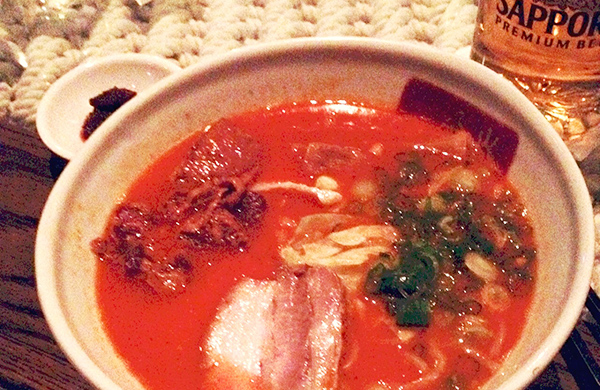 We all had those days in college- the budget was stretched thin but another trip to the dining hall was enough to make our stomachs turn so we turned to that Styrofoam container of salty goodness: Ramen.  Heated up in our dorm issued microwaves, it was fast, it was easy and it was cheap.  Of course, now years out of college, when we hear the word Ramen, our mind immediately transports back to those days with just a little nostalgia….and a little disgust.  However, more and more Ramen, the real stuff served in restaurants, is taking the world by storm as one of the biggest "fad" meals of the past year. So what is "real" Ramen? Generally speaking, Ramen refers to a soup noodle dish with its origin in Japan.  However from that point on Ramen takes on a new meaning at the hands of its maker.  Broths can be made with chicken bones, pork bones, and/or dried sardines for base flavor and then a variety of vegetables can be added to create deeper flavor such as mushrooms, ginger or onion.  Normally Ramen broth takes on one of four different flavor profiles- salt, soy, pork or miso.  Chukamen noodles (made from wheat flour and an alkaline solution) are then added to the broth to create basic Ramen, and then a variety of toppings, from dried seaweed and bamboo shoots to egg and Pork are added to give the Ramen different characteristics. So where do you find the good stuff here in Boston?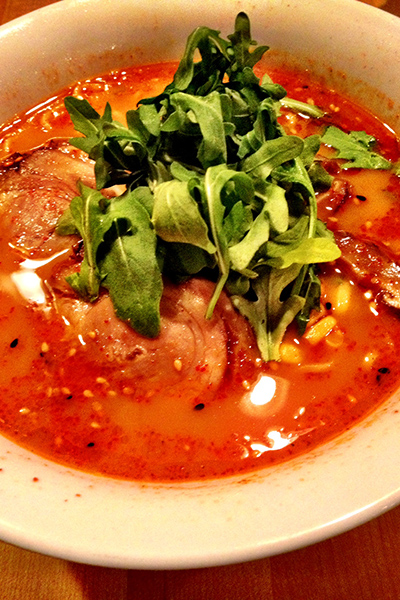 Snappy Sushi
, Newbury St, Boston:  Snappy Sushi brought Ramen on to their menu in late summer 2013, and have had a rotation of about three different Ramens since opening.  When I visited there was a spicy lobster, a miso and a pork, but they won my affection by allowing me to use the spicy broth from the lobster and topping it with pork rather than the crustacean.  Additionally, they brought over a custom made blend of dried spices to let me kick up the heat as much as I so chose.  I was sold!
Yume Wo Katare
, Porter Square, Cambridge:  Serving just one type of broth, ordering at Yume Wo Katare is pretty simple.  Your options are for 3 pieces of pork to top your mound of noodles, veggies and broth, or for 5 pieces of pork.  From there you can customize if you want garlic, and a variety of other vegetables all at no extra cost.  Yume Wo Katare boasts having the biggest bowls of Ramen in the city, and the simplest ordering process!
Uni
, Commonwealth Ave, Boston:  Uni is a personal favorite of mine though they are only dishing up their bowls of authentic Ramen just three nights a week (Thursday through Saturday and only after 11pm).  They offer three different types normally, a traditional, their short rib, and a vegetable style.  This is a bit of a die hard way to enjoy the soup, but in true style of Uni, it's worth it.
Sapporo Ramen
, Massachusetts Ave, Cambridge:  Sapporo is offering up nine different types of Ramen all based off of their own chicken and vegetable ten hour broth but varying the toppings.  Selections include their own House Ramen topped with pork, egg, beansprouts, nori, corn, and scallions, their Spicy Miso Ramen, topped with spicy ground pork and even a Kim Chi style and a Curry flavored Ramen.
BY: Fiona Coxe
Fiona is a free-lance food writer living in the city of Boston.  Born with an extreme love of food, she put her passion to paper in 2008 with the creation of her own blog, A Boston Food Diary.  It began as a way to keep track of her own kitchen adventures, and record her dining experiences in and around Boston.  Since its inception, A Boston Food Diary, showcasing its extreme love of both food and the city of Boston, has become a well-known resource for both the people of Boston and visitors to the city.  Fiona has also written for various publications around the city, as well as spot pieces for national publications.