The Stylish Way to Wear Your Patriotism on Your Sleeve
BY: Michelle Schuman |
Jul 3, 2014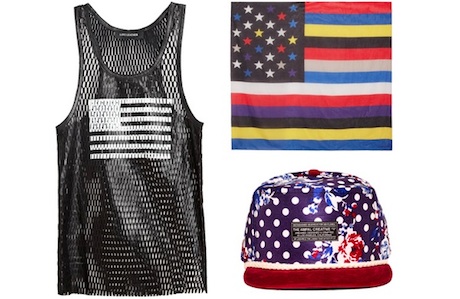 There's something alarming about the global trend of throwing
American-themed parties
, and it's not the staggering volume of popcorn being consumed—it's the attire. Attendees typically wear basketball jerseys, cowboy boots, and hats fashioned out of red plastic cups. Perhaps it's time to set a new standard for American style. The three flag-inspired outfits below range from subtle to statement-making and come just in time for Independence Day.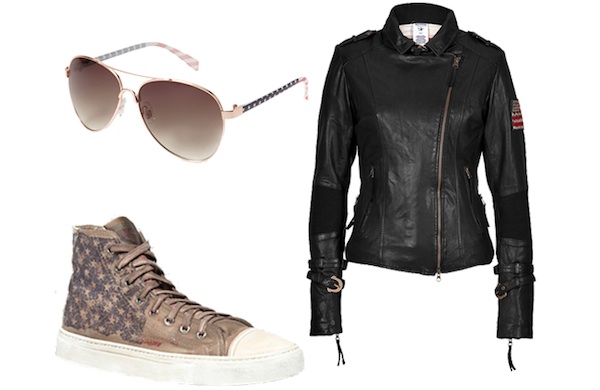 O Say Can You See?
Sunglasses, Forever 21 ($5.80) (see more American-flag sunglasses here); sneakers, Bloomingdale's ($180); leather jacket, Style Bop ($735)
You'll have to look closely to see the stars and stripes on these three pieces, but sometimes an inconspicuous show of patriotism speaks volumes.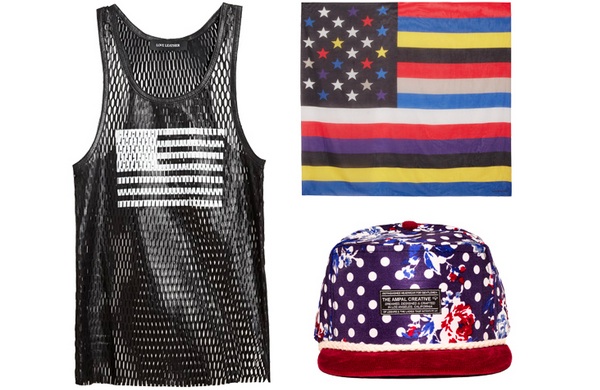 Broad Stripes and Bright Stars
Leather laser-cut tank, Browns Fashion ($851); flag scarf, Net-A-Porter ($590); baseball cap, The Ampal Creative ($48)
There's no reason why your all-American look should be restrained by traditional color palettes and prints—try fashion-forward pieces with technicolor hues (or a lack thereof).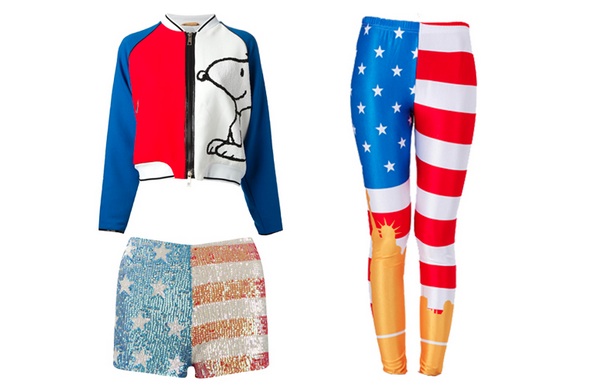 And the Wardrobe of the Brave
Jacket, Farfetch ($1,070); sequin shorts, Revolve Clothing ($109); Statue of Liberty leggings, Romwe ($25.99)
Each of these pieces are unmistakably American, yet each has an unexpected twist—sequins, a gold Statue of Liberty, Snoopy. Because what's more American than
Peanuts
?
BY: Michelle Schuman
Michelle is a freelance fashion designer and dancer from Detroit. She has traveled the US extensively (and loves it!), but her biggest goal is to travel abroad.