The Summer Set Unplugs and Gets Personal at the Beat Kitchen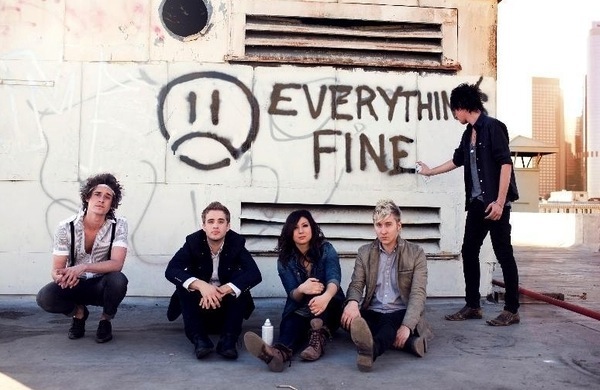 The Arizona emo-pop outfit gets personal on their latest album. They double down on all the feelings with an intimate acoustic tour that stops at the Beat Kitchen next week.
In 1996, VH1 brought Ray Davies to a soundstage and let him get personal. The frontman of The Kinks was the first to appear on
Storytellers
, the network's series that's as much about the lives of the musicians as it is about the music itself. It's a uniquely intimate experience—or, at least, it was. Arizona's
The Summer Set
are out to prove they can recreate
Storytellers
without the cameras and the threat of
Pop-Up Video
. On their latest record, 2013's
Legendary
, the emo-pop quintet strips back some of the shimmer and shredding they displayed in stints on the Vans Warped Tour and the Dirty Work Tour. What's left behind is unplugged, infectious, and intensely personal. On their current acoustic tour, the band has taken to playing
Legendary
front-to-back, giving them a chance to share the album with their fans directly. Sets also include tracks from the band's previous two albums, a surprise cover or two, and a lot of really, really great hair.
(Friday, March 7, at 7:30 p.m. $25; currently sold out, but check for tickets here)
Listen to "Boomerang" from
Legendary
, which the band will be playing in its entirety.
Photo: Steven Taylor