The Top Five Chicago Steakhouses
BY: Paige Ronchetti |
Jan 8, 2015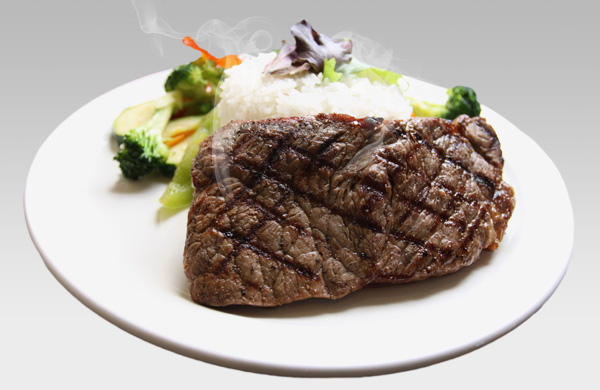 We all know Chicago is called the Windy City, but it wouldn't be out of place to call it Steak City, either. Did you know there are 42 steakhouses in River North and the Gold Cost alone? That's a lot of beef and I don't know about you, but I'm excited about this revelation. Let's take a look at some of the best places in the city to enjoy a beautiful cut of red meat.
1. Sullivan's Steakhouse. Not only do they make a killer lemondrop martini, but Sullivan's has a knack for putting together delicious prix fixe menus for holidays. It's a great way to sample a handful of yummy things without leaving your whole paycheck on the table. If you're up for a challenge, the 26oz. dry-aged long bone ribeye is there waiting for you.
2. Chicago Cut. First of all, the place has beautiful views of the river from the dining room, especially at night. Obviously, the food is great, too: their filet is popular (with good reason) and they have delightful sides like truffle mashed potatoes and lobster mac and cheese. Be sure to check out their weekend brunch if you're a fan of steak and eggs.
3. Gene & Georgetti. If you're looking for an old school steakhouse with decor out of the 1940's, Gene & Georgetti is it. They have a large selection of Italian food on the menu, too, if that's your thing, but what they do best is is the red meat. You can look forward to giant portion sizes here, so it's almost like getting two meals in one.
4. Wildfire. Two words: filet medallions. With two sauces of your choice. And while we're on the topic of variety, try the martini flight. Wildfire also has tasty seafood and chicken options for any members of your party who aren't excited about beef. The coconut shrimp are fantastic.
5. Gibson's Bar & Steakhouse. Be sure you come hungry to Gibson's because you'll want to get an appetizer (like the crabmeat avocado), a steak with a side dish, and then a slice of cake the size of your head. Be sure to make a reservation and go early to enjoy a drink at the bar. The drinks and people-watching are on point.