The Warehouse: The Hidden Birthplace of House Music
BY: Courtney Ryan |
Apr 26, 2013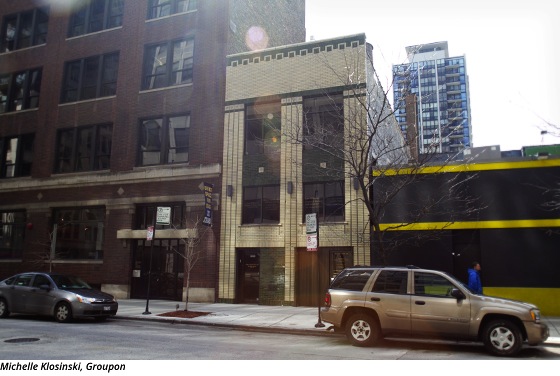 The birthplace of house music, the former Warehouse in the West Loop, is now home to a law firm. Yet its legacy and the genre of dance music it spawned rumble on at clubs and venues throughout Chicago. 
"For most of the people that went there it was church for them. It only happened one day a week: Saturday night, Sunday morning, Sunday afternoon." This is how legendary DJ Frankie Knuckles described the corner of Jefferson and Adams Streets to Frank Broughton for his 1995 book,
The Record Players: The Story of Dance Music Told by History's Greatest DJs
. However, in 1995, the warehouse standing at 206 S. Jefferson St. resembled the renovated condos and office buildings lining the streets of a neighborhood defined by young professionals, stainless-steel chain restaurants, and coveted car parks, much as it does today. But that's no matter. What emerged at The Warehouse transcended its surroundings and came to define dance music and culture in Chicago then and today. When Knuckles, a native New Yorker, arrived in Chicago in 1977, the dance scene was dominated by disco and R&B. But as disco faded away in the early '80s, Knuckles used The Warehouse as a space to experiment by blending the genre's classics with soul, eurobeat pop, synthesizers, samples, and, above all else, a driving bass rhythm from drum machines. The high-energy sound was new to Chicago—new to everyone—and crowds began flocking to local record stores in search of copies of what they heard on Saturday night. Most stores came up empty, but it's widely believed that Importes Etc., a record store situated on nearby Printer's Row, began selling the records Knuckles played under the genre label "house music," a clear nod to the club's name. The Warehouse eventually closed its doors, but not before Knuckles took his sound to his own club, The Power Plant. Regulars from The Warehouse, including DJs Chip E. and Jesse Saunders, started throwing their own house music–heavy parties, and soon South Side taverns even advertised that they played house music. By 1985, the genre was not only widespread in Chicago but had also reached the ears of dance-music devotees in Detroit, New York, Miami, Toronto, Montreal, London, and Manchester. Today, house music is still instrumental to Chicago's dance scene, and the venues featuring its distinct sound stretch far beyond The Warehouse's nexus. Knuckles himself still holds court on select Sundays during Queen! events at
Smart Bar
, a sub-street-level club just a few hundred feet from Wrigley Field.
Berlin
in Boystown owes much of its popularity to the early-'80s house culture, and
Primary
harbors a safe, discreet dance atmosphere directly below the tourist-infested streets of River North.
Want to hear more? Check out these upcoming events:
Queen!
with DJs Donovan D3, Michael Serafini, and XL | Smart Bar | Sunday, April 28
Duke Dumont
|
The Mid
| Thursday, May 9
Wavefront Music Festival
| Montrose Beach | Friday, July 5–Sunday, July 7