There Are Exactly Nine Essential Makeup Brushes
BY: Liz Juranek |
Feb 18, 2014
The Hakuhodo S102 Finishing Brush costs $142. The e.l.f. Essential Powder Brush costs $1. Both are designed to do the same thing. If the price discrepancy between those two products isn't disconcerting enough, then just consider the hundreds of similar brushes that fall between them.
Freelance hair and makeup artist Jaycie Kurfess is familiar with plenty of these brushes; in fact, her professional kit contains about 75. Of course, she doesn't expect most women to build such a large collection for their personal use. She helped us whittle down the industry's dizzying selection to nine essential tools.

The Nine Essential Tools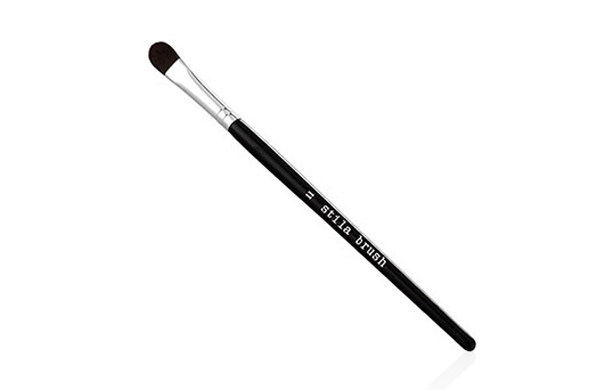 1. Concealer brush
Jaycie finds that synthetic bristles, like the ones on this Stila #11 Face Concealer Brush ($20), are always best, as natural bristles soak up too much liquid product. For concealer with a thicker consistency, though, she said that using your finger can warm up the product and help it blend better. (She wouldn't suggest using your hands for any other kind of makeup—the oil in your fingertips can dirty skin and break down products.)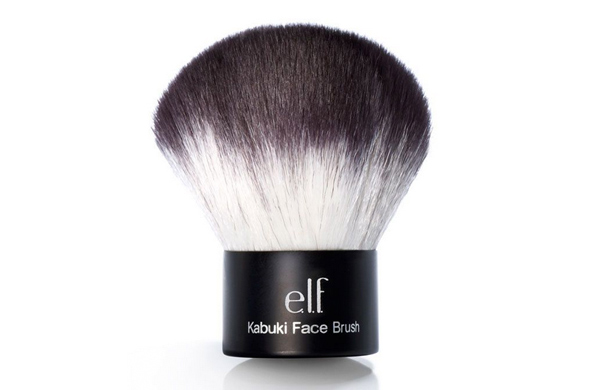 2. Kabuki brush
For face powders, Jaycie likes kabuki brushes because the bristles are soft, and the large surface area helps with applying product more quickly. Try this Studio Kabuki Face Brush ($6) from e.l.f.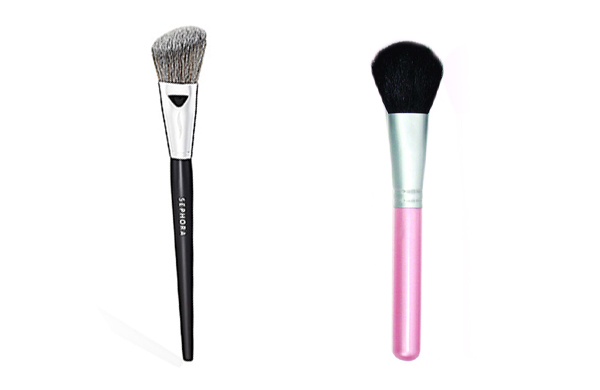 3–4. Blush brushes
Jaycie recommends owning two blush brushes. A tighter, angled brush, like this one from Sephora ($32), "will put more product in a more specific area," she said, which gives a more dramatic result. A fluffy, rounded brush, like this one from Crown Brush ($8.05), is better if you want to "quickly apply blush … or want a softer finish."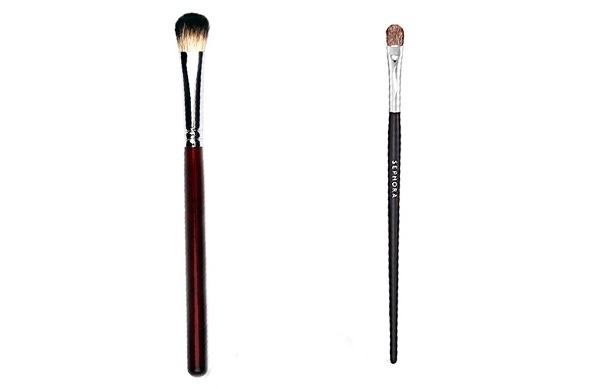 5–6. Eye-shadow brushes
Like blush, the appropriate eye-shadow brush depends on what effect you want. "Always use a brush the size of the space you're working with," Jaycie said. For example, if you have large eyelids, save time by using a larger brush. Fluffier brushes, such as Crown Brush's Chisel Fluff Brush ($3.09 on sale), are better for depositing light-colored shadow across the entire eye area. For more precise application of darker colors, she suggests something like Sephora's Small Shadow Brush #15 ($18).
As for those foam-tipped applicators that come with many eye shadows? Toss 'em. "[They] tend to soak in a lot of the products, as opposed to dispensing them evenly on the skin," Jaycie said. "Bristles will help products blend out easier and not be as wasteful."

7. Eyeliner brush
Jaycie recommends anything with long, soft bristles. The angled tip of this e.l.f. Studio Angled Eyeliner Brush ($3) makes it easier to handle.

8. Eyebrow brush
If you opt for brow powder over a pencil, Jaycie swears by an angled brush with tightly packed bristles. Try Crown Brush's Pure Sable Brow brush ($1.99 on sale).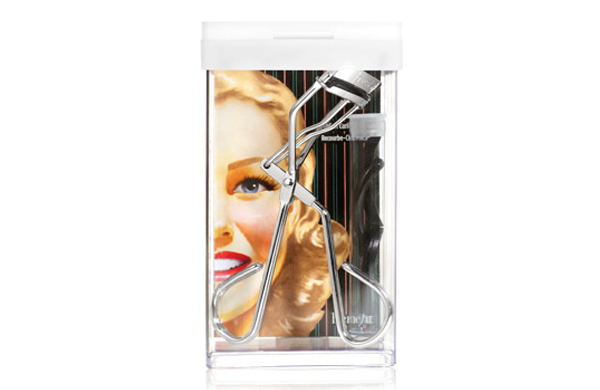 9. Eyelash curler
Jaycie warns that poorly made eyelash curlers will crimp lashes rather than curl them. If you want a less expensive one, she suggests CoverGirl but said it could be worth it to splurge on this one from Benefit ($20). "[Benefit is] really good at lashes and eyecare."
Read more about caring for your cosmetics:
| | |
| --- | --- |
| | |
| How to Clean Your Makeup Brushes Like a Pro | How to Keep Your Makeup Brushes from Ruining Your Skin |
BY: Liz Juranek
Liz is a beauty writer whose two greatest joys are red lipstick and her pet dwarf hamster.