These Literary Decorations Will Be the Talk of Your Book Club
BY: AMELIA BUZZELL | 1.2.2014 |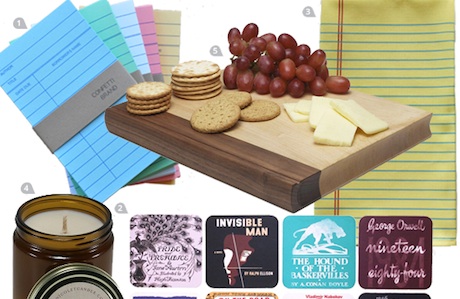 Forget theme and character. Your fellow members will be too busy discussing where you got Lolita coasters and "paper" towels.
Whether your book club has plowed through volume after volume, is a fledgling New Year's resolution, or just exists in a daydream (like mine does), its next meeting is worth celebrating. Transform your dining room into a library by creating your own "book smell" out of tobacco, cedar, and other woodsy candles. Old-school library cards make apt place cards, and towels printed like sheets of lined paper can sop up any spills or tears cried over books' sad endings.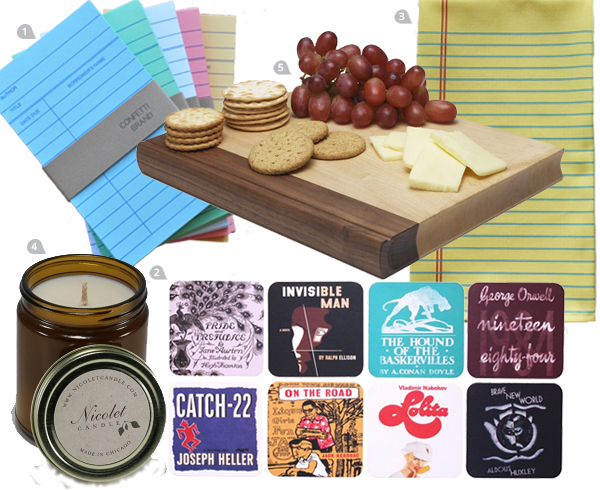 1. Library card notecards, Modern Tape on Etsy, $8 for 50
2. Coaster set, Out of Print, $20 for eight coasters
3. Yellow lined "paper" towel, Dirtsastudio on Etsy, $12
4. Red cedar candle in an amber jar, Nicolet Candle Company, $30 (made in Chicago)
5. Cutting Book, Uncommon Goods, $29.95
BY: Amelia Buzzell
Guide Staff Writer
Amelia is a Senior Writer at Groupon who owns about 600 houses' worth of housewares. She daydreams about throwing parties and amassing more housewares.