These Neighborhoods Just Ain't The Same: Rediscover Austin
BY: Jamie Ratliff |
Feb 10, 2014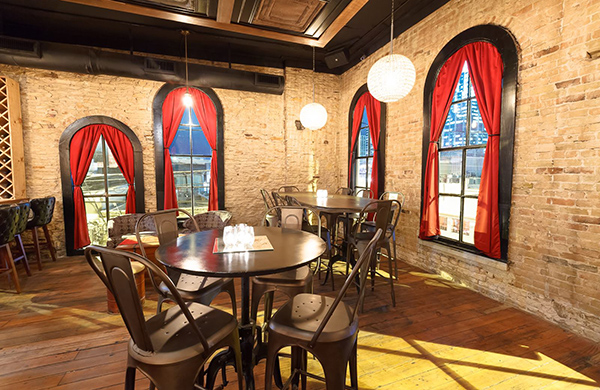 Oh Austin. People come and go but your neighborhoods always stay the same. Or do they? If you've become accustomed to the same old thing, may I suggest re-visiting some of the city's famous neighborhoods and discovering what's new before the hipsters do? Quickly.
Rainey Street
Yes, Rainey is a favorite of everyone's. No matter your bar preference or choice of drink, there is something for everyone. Unfortunately, over the past year, this has made Rainey more of a destination rather than an Austinite's best-kept secret. To avoid the crowds, I suggest trying NO VA. NO VA is the newest and first full service restaurant to open its doors on Rainey Street. The remodeled, two-story house offers home-spun twists on sophisticated classics, like "
Cheeseburger" Tartare
and delicious cocktails to boot. So whether you're looking for a patio to hang out with coworkers on a Friday evening or a cute date spot, NO VA is your best bet.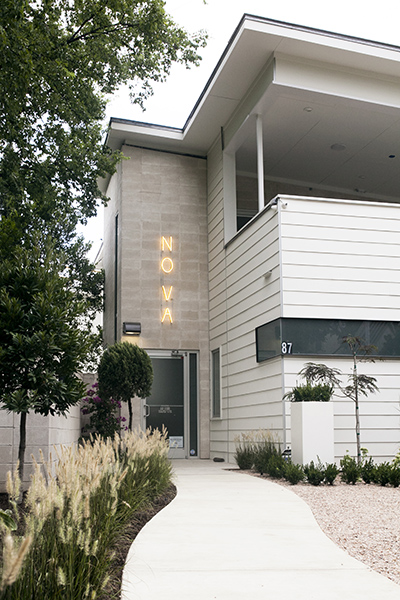 6th Street & Surrounding Areas
Has 6
th
become 'the place that shall never be visited' for you? Good news. ATX Brands has opened up a brand new lounge next to the Chicago House and it's actually worth navigating through the mobs on "dirty 6
th
." Vinyl, a music inspired lounge, features a one-of-a-kind intimate atmosphere with a secret entrance, a 13,000-piece vinyl collection, graffiti inspired décor and amazing cocktails. They also bring in eclectic DJs and artists from around the globe so it is very much unlike the Top 40 places most people associate with 6
th
street. If you're looking for somewhere a little more tame, head upstairs to Vinyl's sister bar, Upstairs on Trinity. Surrounded by beautiful limestone walls draped in crimson with endless windows and glowing chandeliers, Upstairs on Trinity exudes elegance and sophistication. The venue features an extensive selection of premium wines, exceptional champagnes, sangrias and small plates. Menu items include fresh flatbread pizza, cheese plates, charcuterie, and local sweet treats.
Warehouse District
Home to some excellent restaurants and local Austin bar favorites, Warehouse District is known for quality. That's why newest addition, Searsucker, has had no problem fitting in with its classy neighbors. Searsucker Austin boasts a hip, urban cowboy style that mixes modern and rustic materials to create a warm and inviting setting. Complete with lounge area, open kitchen and a private dining room, the overall layout and feel of the space is very warm and inviting. The social dining experience, aimed to make guests feel as if they are enjoying a great dinner party with close friends, bring together an unforgettable environment with remarkable dishes, to-die-for cocktails, and upbeat music provided by live DJs. I suggest getting a group together and visiting them for brunch. You won't be disappointed!
BY: Jamie Ratliff
Jamie Ratliff is a tech professional by day and Editor of lifestyle blog, The Thread Austin, by night. When she's not covering local events or reviewing new restaurants, you can find her attending a live music show downtown or networking with the locals to get the latest scoop on what's going on in Austin. Bringing relevant, witty content to the masses is more important than sleep, right?