Things to Do in Atlanta: Saturday, August 9, to Friday, August 15
BY: Collin Brennan |
Aug 7, 2014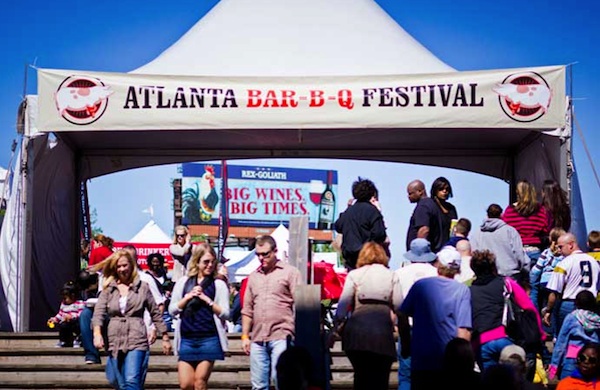 On this week's agenda: kids make contemporary art, Weezer takes the field after the Braves, T-Pain and Brad Paisley bring the noise, and a barbecue festival invades Midtown. As always, check Groupon for even more great
things to do in Atlanta
.
Contemporary Kids: Summer Sunprints
West Midtown | Saturday, August 19, 11 a.m.–12:30 p.m.
In conjunction with its current
Be Here Now
exhibition, the
Atlanta Contemporary Art Center
invites children aged 2 or older to spend some time making art in the sun. Kids will walk away with their very own sunprint, a unique work of art that uses natural sunlight as a developing agent.
(535 Means St. NW; free)
Atlanta Braves Summer Concert Series: Weezer
Turner Field | Tuesday, August 12, 7 p.m.
The Braves are once again in the thick of the playoff race, but even the hometown team might be eclipsed by the latest entry in
Turner Field
's Summer Concert Series. The reinvigorated Weezer takes the field shortly after the Braves face the visiting Dodgers, and all ticket holders can attend the show for free. Though their 10th album is due out this summer, Weezer's sure to trot out crowd favorites "Say It Ain't So" and "Buddy Holly."
(755 Hank Aaron Dr. SE; $10–$89; buy tickets here)
T-Pain's "Drankin Patna" Tour at The Masquerade
Old Fourth Ward | Wednesday, August 13, 7 p.m.
T-Pain is a lot of things. He's a Grammy-winning songwriter and producer, a rapper known for hits such as "Up Down (Do This All Day)," and a guy who spends a lot of his time in the ATL. He'll be taking his swagger and his bionic vocals to the stage at
The Masquerade
for an all-ages hometown hip-hop bash that promises to be more party than show.
(695 North Ave. NE; $25; buy tickets here)
Brad Paisley's Country Nation World Tour
Lakewood Heights | Thursday, August 14, 7 p.m.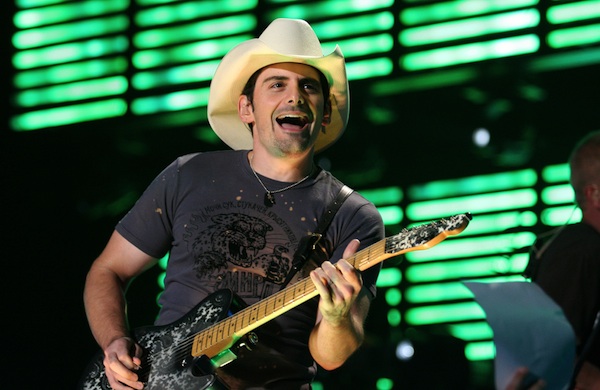 Moving to the opposite side of the musical spectrum, country star Brad Paisley brings his rollicking live show to
Aaron's Amphitheatre at Lakewood
as part of his Country Nation World Tour. Blending humor and pop-culture references with hot guitar licks, Paisley is a true modern star. He'll be touring on the back of his new album, the folksy-named
Moonshine in the Trunk
.
(2002 Lakewood Ave. SE; $28.25+; buy tickets here)
Atlanta Bar-B-Q Festival
Midtown | Friday, August 15, 4 p.m.–10 p.m.
The sixth annual Atlanta Bar-B-Q Festival casts a wide net, pulling in pulled pork and ribs from Texas, Carolina, Memphis, and other barbecue-loving locales. The two-day celebration kicks off on Friday, and you'll want to get there early if you're planning on trying everything. Our advice? Opt for the Bourbon Experience Ticket, which gets you admission to the festival along with a commemorative sample glass and samples of premium bourbons.
(1380 Atlantic Dr. NW; $6–$25; buy tickets here)
Photos: Atlanta Bar-B-Q Festival and Craig O'Neal (Brad Paisley)
BY: Collin Brennan
Guide Staff Writer
Collin is a senior editor and a staff writer for Consequence of Sound. He self-publishes zines and moderates writing workshops for The Chicago Publishers Resource Center (CHI PRC).