Things to Do in Atlanta: Saturday, July 26, to Friday, August 1
BY: Collin Brennan |
Jul 23, 2014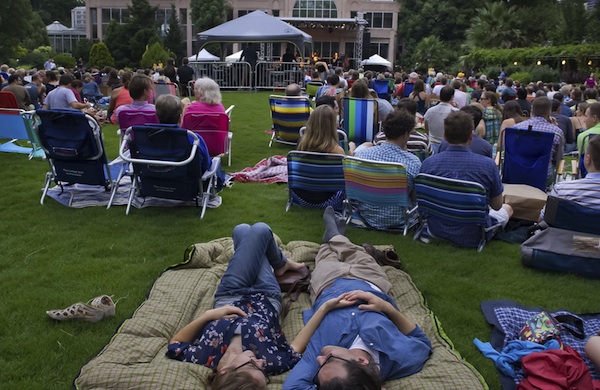 With August fast approaching, it's time to buckle down and start making the most of summer in Atlanta. Get ready to brave the heat because it's going to be a busy week: brunch becomes a "sensory immersion" at MINT Gallery, Vine & Tap shows off wines from southern France, food trucks take over Alpharetta, and Friday night features craft beers, crazy cars, and Gavin DeGraw. As always, check Groupon for even more great
things to do in Atlanta
.
Eyes Wide: Shawty Arabia Sensory Immersion Brunch
Poncey-Highland | Sunday, July 27, 11 a.m.
Sunday brunch is often seen as a way to recover from a long night of partying. But what if brunch was the party itself? Discover the answer to that question at
MINT Gallery
, where Shawty Arabia hosts a ''sensory immersion'' brunch complete with four large works of visual art, three long-form musical compositions, mimosas, a full bar, and desserts courtesy of Chef Daniel Peach of
Chai Pani Decatur
. Pro tip: don't come hungover (if you can help it).
(636 N. Highland Ave. NE; $5)
Tuesday Tasting Series at Vine & Tap
Buckhead | Tuesday, July 29, 6 p.m.
Say goodbye to stuffy lectures and creepy ritualistic grape-smashing ceremonies.
Vine & Tap
prefers to do things the casual way at its Tuesday-night tastings. Come in any time between 6 p.m. and 8 p.m. to taste and learn about the wines of southern France with guidance from resident enophile Philippe Bourgeois.
(2770 Lenox Rd. NE; $25; buy tickets here)
Alpharetta Food Truck Alley
Historic Downtown Alpharetta | Thursday, July 31, 5 p.m.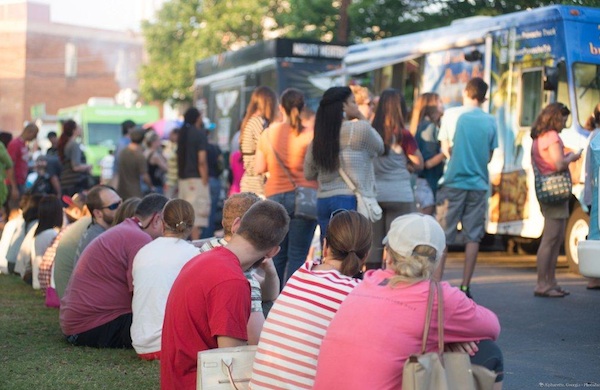 Eating indoors is overrated. At least that's the point of view at Alpharetta Food Truck Alley, a Thursday-night gathering that hosts up to eight local food trucks each week. Come for dinner and stay for live music courtesy of Mudcat, an internationally renowned bluesman and certified demon on the slide guitar.
(37 Old Roswell St., Alpharetta; free)
Drafts and Dream Cars
Midtown | Friday, August 1, 6 p.m.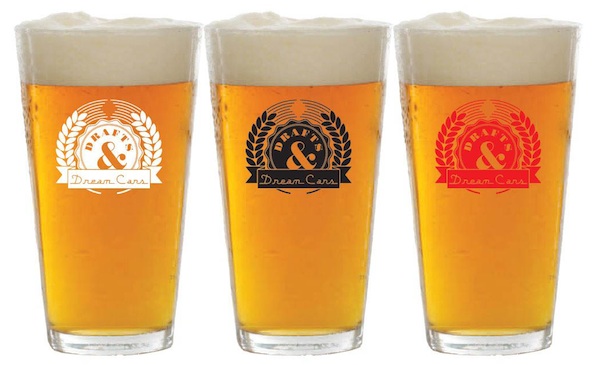 The newest exhibit at the
High Museum of Art
explores the concept cars of yesteryear, most of which never saw the production line. In honor of these not-exactly-sober designs (one of which resembles a fighter jet and another an egg), the High is teaming up with
Monday Night Brewing
to host an outdoor beer event. A ticket includes three beer tastings and one beer, plus admission to the museum.
(1280 Peachtree St.; $10–$20)
Concerts in the Garden: Gavin DeGraw and Matt Nathanson
Midtown | Friday, August 1, 7:30 p.m.
A fixture on the American music charts, Gavin DeGraw has sold more than a million albums on the strength of hit singles such as ''I Don't Want to Be'' and ''Chariot.'' But he'll have to compete for attention with the
Atlanta Botanical Garden
's
Imaginary Worlds
exhibit, which features 28 massive living sculptures shaped like frogs, gorillas, and unicorns. Bring the kids (and a blanket and some lawn chairs) to make the most of this outdoor concert experience.
(1345 Piedmont Ave. NE; $59.50–$61.50; buy tickets here)
BY: Collin Brennan
Guide Staff Writer
Collin is a senior editor and a staff writer for Consequence of Sound. He self-publishes zines and moderates writing workshops for The Chicago Publishers Resource Center (CHI PRC).